Barack Obama Blamed Hillary's 'Soulless Campaign' for 2016 Loss to Trump, Book Claims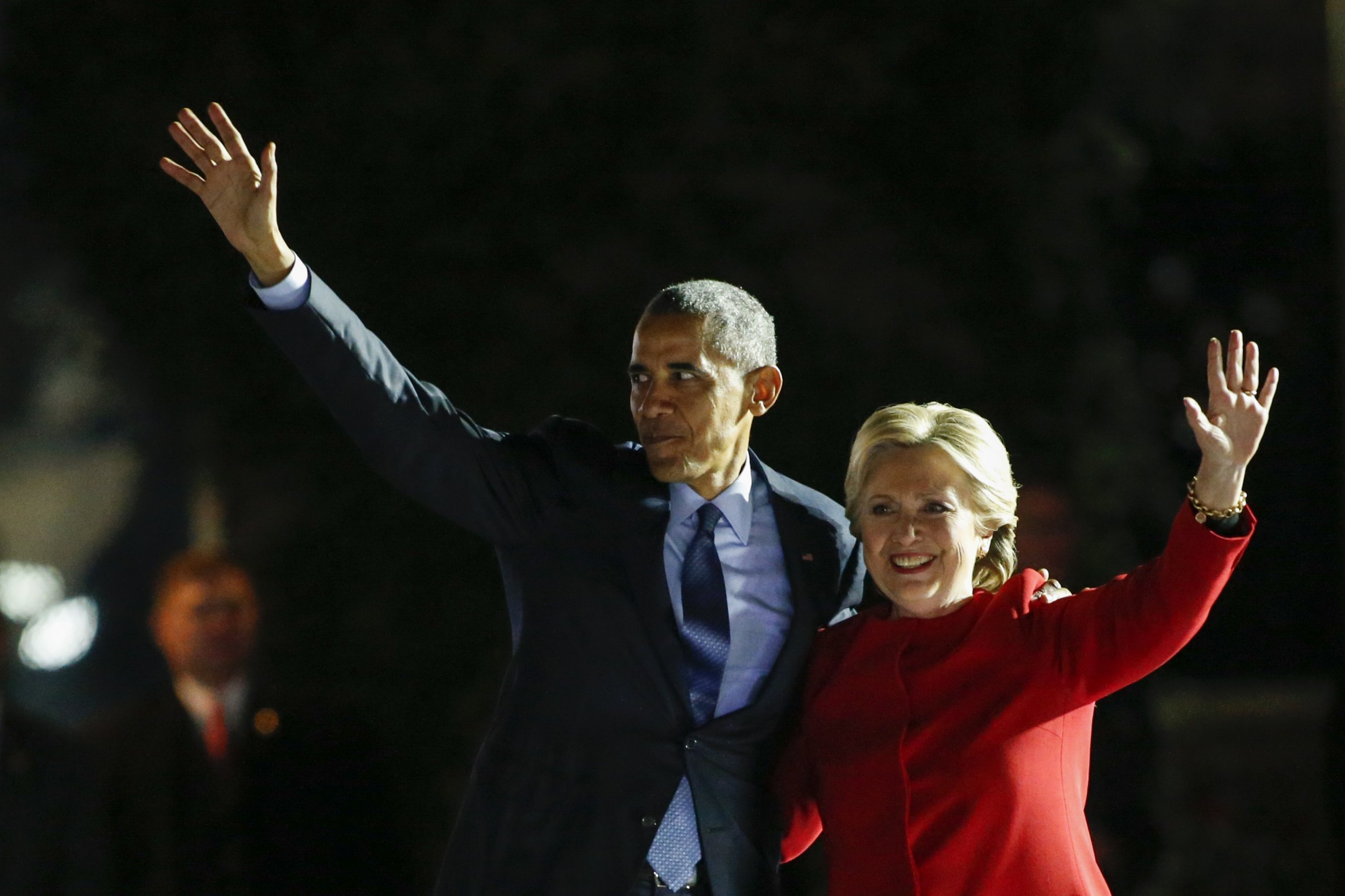 Former President Barack Obama and his team blamed Hillary Clinton for the Democratic Party's loss at the 2016 presidential election, regarding her campaign as "soulless," according to a new book.
The Daily Mail published extracts from a new edition of Obama: The Call of History, written by Peter Baker, chief White House correspondent for The New York Times, that was first published in 2017. The new edition will be published on May 10.
"She was the one who could not translate his strong record and healthy economy into a winning message," wrote Baker about the Obama camp's view of Clinton's campaign.
"Never mind that Trump essentially ran the same playbook against Clinton that Obama did eight years earlier, portraying her as a corrupt exemplar of the status quo.
"She brought many of her troubles on herself. No one forced her to underestimate the danger in the Midwest states of Wisconsin and Michigan. No one forced her to set up a private email server that would come back to haunt her.
"No one forced her to take hundreds of thousands of dollars from Goldman Sachs and other pillars of Wall Street for speeches. No one forced her to run a scripted, soulless campaign that tested eighty-five slogans before coming up with 'Stronger Together.'"
Clinton and Obama did not respond immediately to Newsweek's request for comment.
The former secretary of state lost the electoral college to Republican President Donald Trump by 304 to 227 in 2016, though she won the popular vote by nearly 3 million in an election the Russian government sought to influence through cyberwarfare.
Her campaign was dogged by an FBI investigation into her use of a private email server for official business. Shortly before Election Day, then–FBI Director James Comey announced that no criminal case would be brought against her.
But he did say she and her aides were "extremely careless," as some of the tens of thousands of emails sent over the server contained classified information. Some personal emails sent before 2014 were deleted. Comey said there was no evidence of a cover-up.
Trump's campaign used the slogan "lock her up" at its rallies, calling for Clinton to be jailed. At the same time, Trump's campaign benefited from efforts by the Russian government to attack Clinton, including leaking emails it hacked from the DNC via WikiLeaks.
Since the election, Trump and his supporters have continued to push for investigations into Clinton, such as her conduct around the Benghazi incident in 2012, the financial dealings of her family's foundation and a reopening of the probe into her emails.
"I'm living rent-free inside of Donald Trump's brain, and it's not a very nice place to be, I can tell you that," Clinton told MSNBC's Rachel Maddow on Wednesday, adding that calls for her to be investigated were a "diversion attack" from the Mueller report.
"Trump committed obstruction of justice," Clinton said. "That's the real story. That's what they don't want the American people thinking about."