Problems Plague Obama's First Facebook Live Interview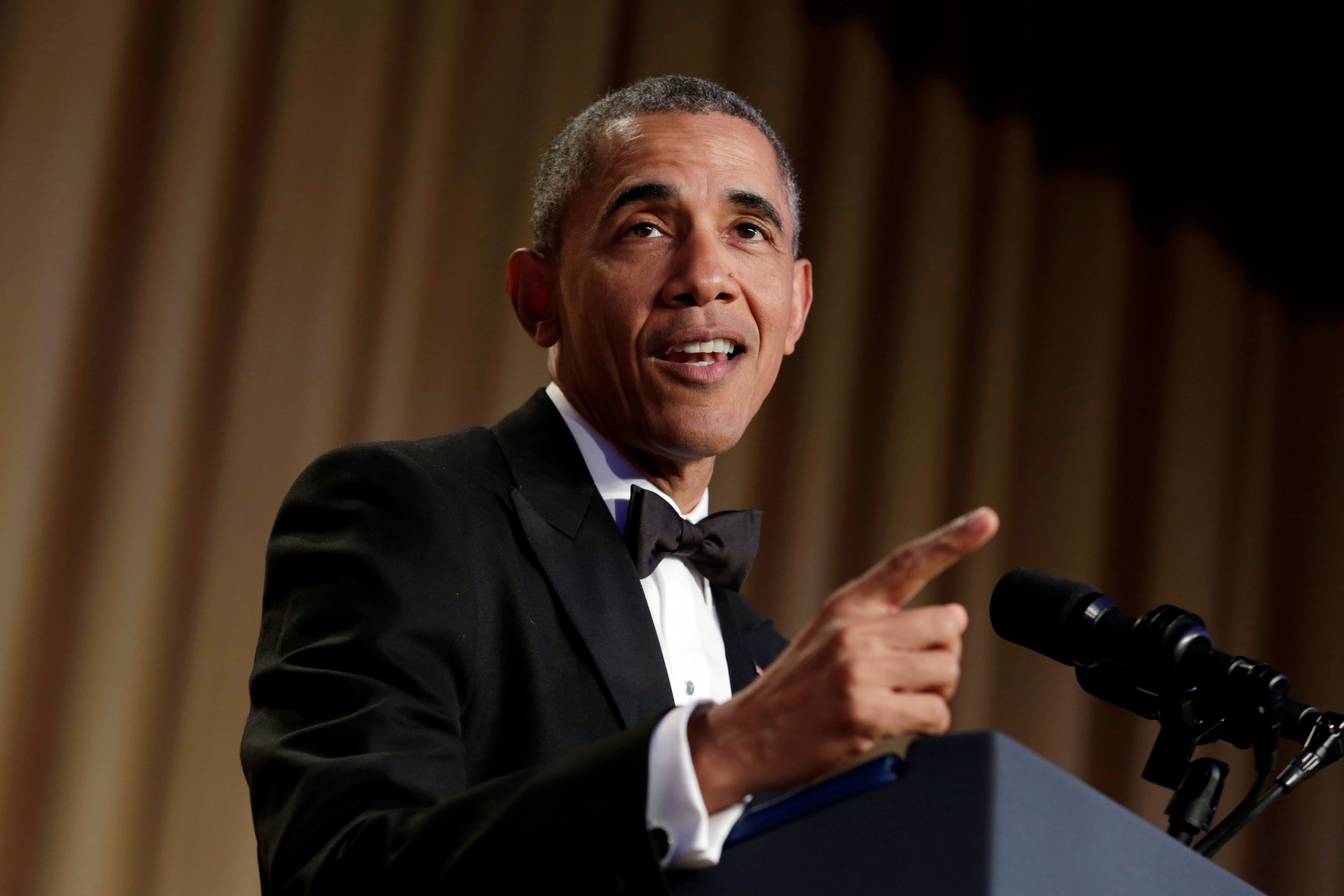 Updated | President Barack Obama's first Facebook Live interview was something of a failure before he even entered the room and took a seat. During about two minutes before the president's arrival, viewers learned more than they likely cared to about BuzzFeed interviewer Chris Geidner's tie and socks, and they heard he was excited to be where the cast of the hit Broadway musical Hamilton had recently performed.
And after all that riveting buildup, the live stream ended, likely due to technical problems.
Luckily for BuzzFeed, it also streamed the interview live on its YouTube channel, which played without interruptions. Geidner, BuzzFeed's legal editor, seemed to be in the dark about the Facebook problem. Near the end of the interview, he told the president, "We've got our Facebook audience here."
The interview took place in the White House's Roosevelt Room. For about 20 minutes, Obama discussed the U.S. Supreme Court and his nomination of Merrick Garland. In March, he had named the federal appeals court judge as his nominee to the nation's highest court, despite calls by Republicans for a delay in nominating a candidate for the seat left vacant by the late Justice Antonin Scalia.
"Part of what I tried to do in filling this seat was find a nominee who had unimpeachable credentials, who everybody said was a great judge and who everybody said could work with conservatives and liberals," he said. "Even Republicans complimented him and said he's a great judge."
Two months after Garland's nomination, though, Senate Republicans continue to say they won't give the judge a hearing. They want to wait until after the next president is elected, meaning Garland would be deprived of a vote or even a potential confirmation during Obama's presidency.
"If we set a precedent now where we just don't give a judge a hearing, even a vote, then let's say a Republican president in the future is trying to appoint somebody; Democrats are going to do the same thing," he told Geidner. "We will have a situation where we can't fill our Supreme Court."
Obama repeatedly has argued that Garland is well-qualified; he has more experience on the federal bench than some justices currently serving on the Supreme Court. He added that the Republicans have fabricated a new rule that prevents them from voting on a nominee in an election year, despite their constitutional duty to do so.
"If the Republicans in the Senate want to argue publicly this man shouldn't be on the Supreme Court, then they should do so," Obama said. "They can't. It would not be a plausible argument."
In an attempt to appeal to younger Americans and spread awareness about certain issues, Obama throughout his presidency has appeared on Late Night With Jimmy Fallon to "slow-jam" the news and on Between Two Ferns with comedian Zach Galifianakis, and he has called in to On Air With Ryan Seacrest.
Upon entering the Roosevelt Room Monday afternoon, Obama commented on Geidner's socks.
"I like your socks," Obama said. "I can't wear cool socks because I'm the president."
This story has been updated to include information from the Obama interview.