Obama Trumps The Donald on List of Top Twitter Retweets of 2017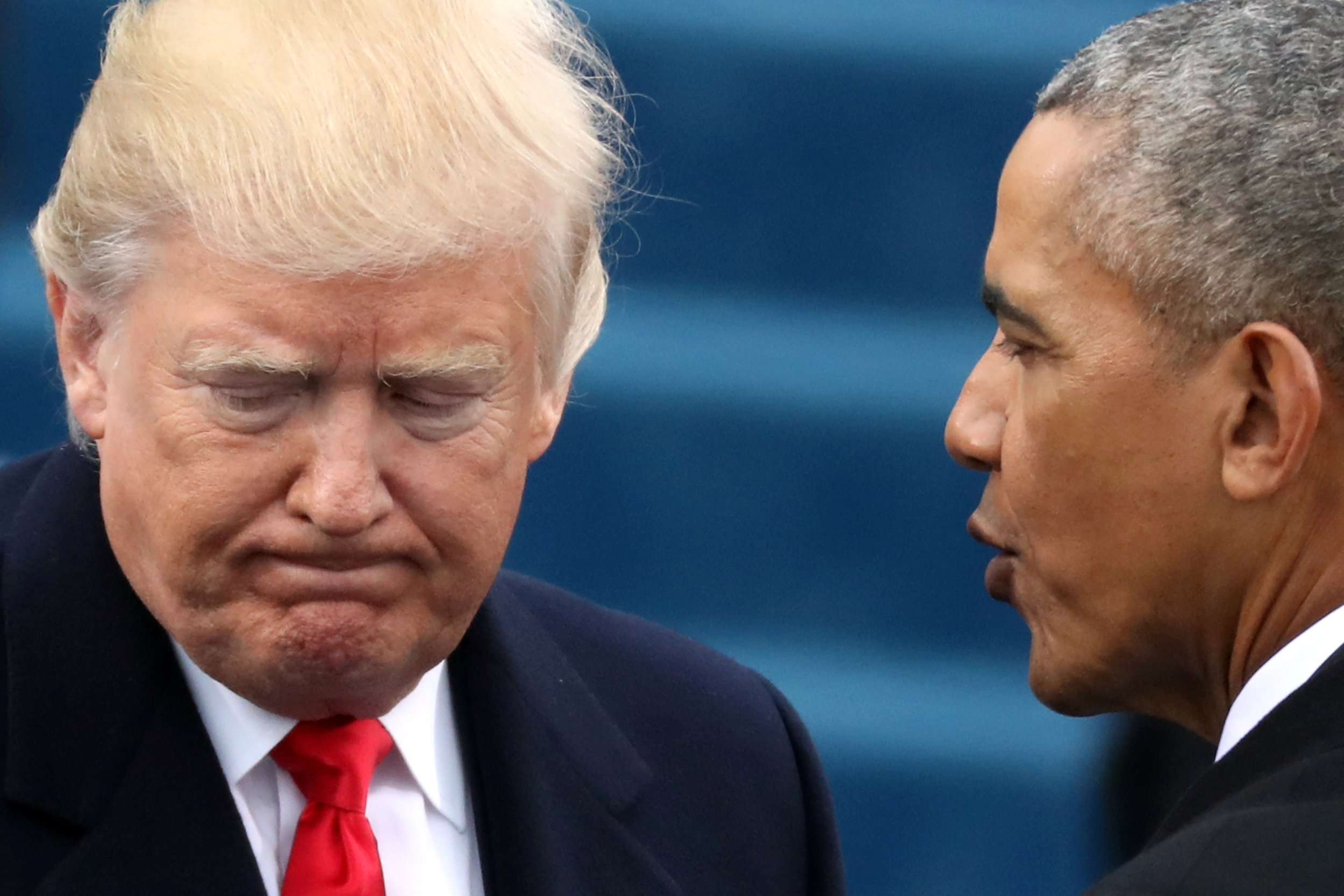 President Donald Trump may fire off on Twitter often, but none of his tweets, however controversial, made the social media network's top nine most retweeted posts of 2017.
Trump's predecessor, Barack Obama, had three tweets in the top nine list, which Twitter released on Tuesday.
Placing second among the most retweeted tweets was Obama's post on August 12 reacting to racial violence in Charlottesville, Virginia. The former president was pictured reaching out a hand to four babies of different races who looked out from a window, along with the Nelson Mandela quote, "No one is born hating another person because of the color of his skin or his background or his religion..." The tweet got 1.7 million retweets and 4.6 million likes.
Obama also landed the fifth spot on the list with a tweet he sent in January, 10 days before his second term as president ended, saying, "Thank you for everything," and empowering others to "create change." The tweet got about 871,000 retweets and 1.9 million likes.
The third Obama tweet that made the list, in eighth place, was from his last day in office on January 10. "It's been the honor of my life to serve you," Obama tweeted simply. "You made me a better leader and a better man." The tweet got about 631,000 retweets and 1.6 million likes.
Obama's most popular tweets are opposite in content and tone to Trump's infamously inflammatory posts. Trump's most retweeted message, from July 2, is a GIF of him at a WWE event, with CNN a stand-in for his opponent. The tweet captioned "#FraudNewsCNN #FNN," got about 363,000 retweets and 589,000 likes, trailing far behind Obama's top three.
Trump's habit of using Twitter to criticize and speak his mind has gotten him in trouble. On Saturday, the president tweeted that his former national security adviser Michael Flynn was fired, in part, for lying to the FBI. The tweet immediately raised questions of obstruction, with many wondering whether Trump knew Flynn had been dishonest with investigators when he allegedly asked then-FBI Director James Comey if he could let the Flynn investigation go. Trump's lawyer quickly claimed responsibility for the tweet. And with tensions escalating with North Korea, the president's advisers reportedly fear he will tweet something that will spark a crisis.
Far less outspoken Obama is more popular than Trump by a large margin—@BarackObama has 97.6 million followers versus @RealDonaldTrump's 44.1 million.
Take it from Obama, Trump: Perhaps quality over quantity is key.
"Think before you tweet," Obama said of his Twitter philosophy last week.