Trump's Team Is Terrified the President Will Say Something Dumb and Cause a Crisis on Asia Trip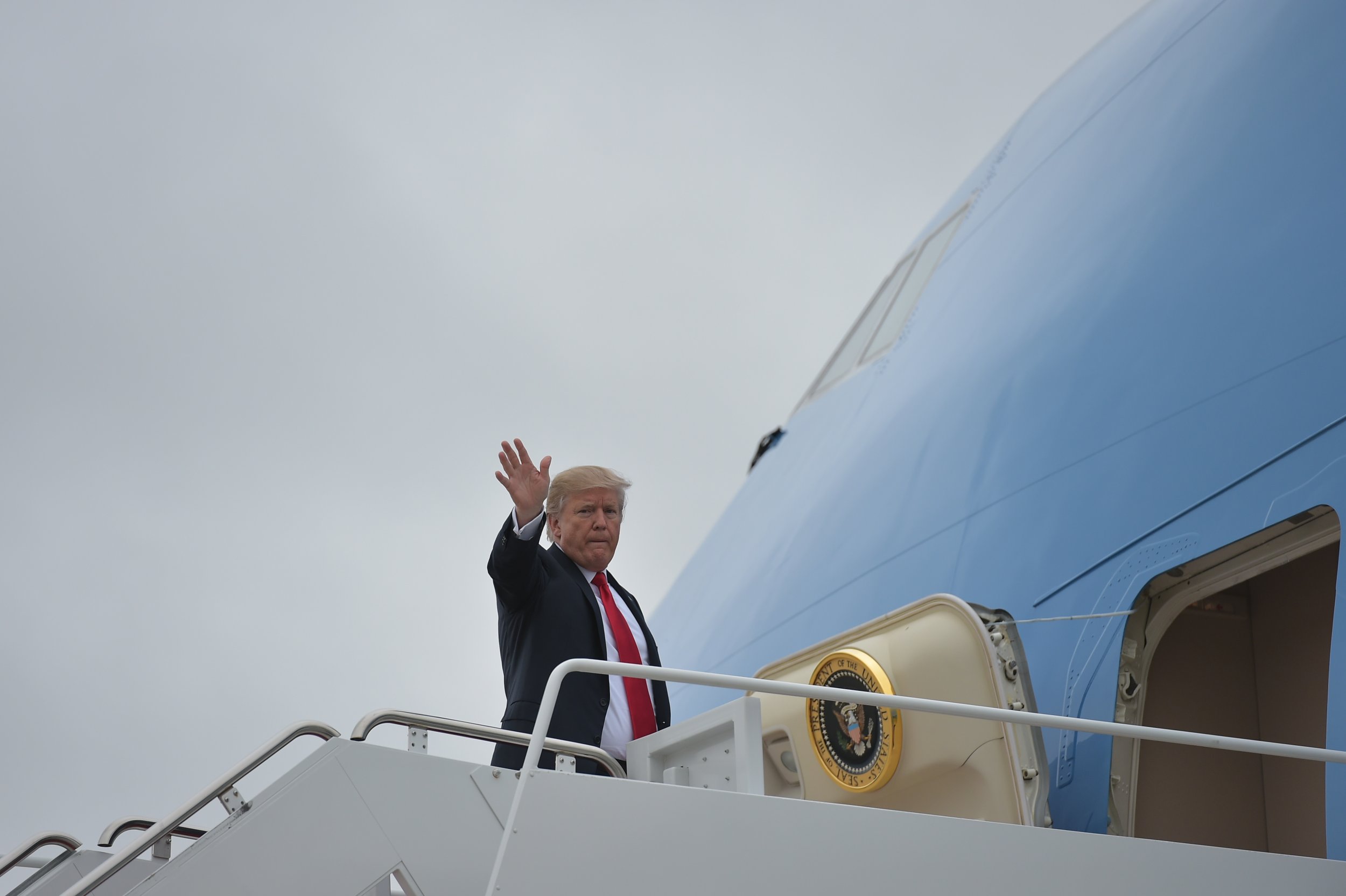 Donald Trump's advisers are fretting over the president's ability to avoid controversy and crisis on his 12-day trip to Asia that starts Friday. It will be his longest foreign tour yet as president, and it will come just days after two of his former campaign aides were indicted and another pleaded guilty as part of a deepening special counsel investigation into his campaign's alleged ties to Russia.
Related: Trump's America is lowest point in U.S. history, say Americans who survived 9/11 and World War II
With visits to China and South Korea included in the five-country tour, there are plenty of potential pitfalls amid escalating tensions between the United States and North Korea. As has been widely reported, Trump is a known homebody. His first few months in office were spent between the White House and his golf resorts, with no travel west of the Mississippi River, never mind overseas.
The length and hectic schedule of Trump's upcoming trip, combined with his travel-adverse disposition, led one outside adviser to say that "the potential for error is huge," Politico reported Wednesday. An administration official, meanwhile, voiced concern that "you never know what he'll say."
Trump's advisers have also voiced unease about the impact jet lag and an unfamiliar environment will have on his state of mind, according to a CNN report Tuesday.
Trump's first foreign trip as president, in May, was a five-country, eight-day excursion. Along the way, he gaffed when stating upon arriving in Israel that "we just got back from the Middle East," and when in Europe he failed to offer assurances about the U.S. commitment to NATO's Article 5 mutual assistance clause. In Saudi Arabia, he made a mess of one of his lines when delivering prepared remarks because, as one senior official later said, he was "exhausted."
The president's second trip took him to Poland and then to Hamburg, Germany, for the G-20 summit, during which he was left isolated as his fellow leaders signed a binding agreement on the Paris climate deal that Trump had recently exited. He caused controversy, too, when stating that he and Russian President Vladimir Putin had discussed cooperating on a cybersecurity unit to defend against election hacking.
Trump's third and most recent foreign excursion, to Paris in mid-July, at least largely avoided controversy. It was most remembered for his awkwardly long handshake with French President Emmanuel Macron.
This latest trip promises to be Trump's most diplomatically fraught yet. As well as the North Korea issue, Trump will be scrutinized, both at home as well as in Japan and South Korea, over his relationship with Chinese President Xi Jinping. Last week, Trump raised eyebrows when congratulating Xi on his "extraordinary elevation" after the Chinese leader tightened his grip on power.
Already, analysts say Trump will go into the meeting with Xi in a difficult position.
"Trump is by far the weakest leader in modern U.S. history, and Xi is by far the strongest leader," Ian Bremmer, president of the Eurasia Group, a global risk-assessment firm, told The Washington Post on Tuesday. "That's going to make the meeting uncomfortable."
As for how Trump's advisers are preparing a president with a notoriously short attention span: "We've kind of tried to do it in pieces so it's easy to keep up with," one administration official told Politico.