Obama Tweets About Hope in the New Year, Trump Bashes Enemies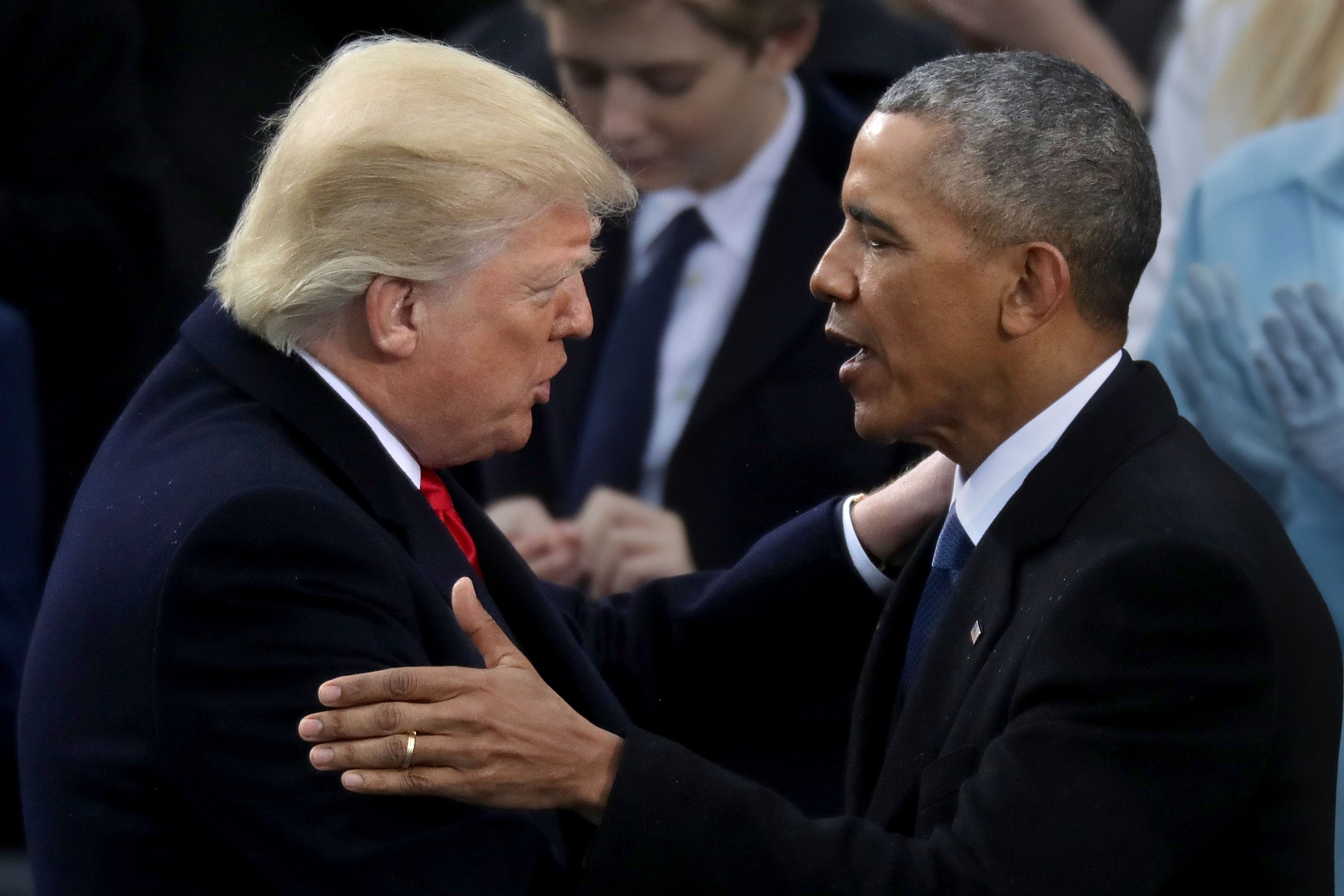 Former President Barack Obama on Friday morning tweeted a message on counting down to the New Year that serves as a reminder of how different a leader he is compared with an unapologetic President Donald Trump.
"For all the bad news that seemed to dominate our collective consciousness, there are countless stories from this year that remind us what's best about America," Obama said in his tweet.
The 44th president then started a Twitter thread with three stories this year about exemplary citizens: a planner in Houston who turned a postponed wedding into an opportunity to help Hurricane Harvey victims; Philadelphia Eagles defensive end Chris Long giving the paychecks for his first six games in the NFL season to scholarships for Charlottesville, Virginia; and a 10-year old's mission to help homeless people.
"All across America people chose to get involved, get engaged and stand up. Each of us can make a difference, and all of us ought to try," Obama said in the last tweet in the thread. "So go keep changing the world in 2018."
Obama's tweets encouraging positivity are a stark contrast to Trump's snarky tweet on New Year's Eve last year, in which he wished a happy New Year "to all, including to my many enemies and those who have fought me and lost so badly they just don't know what to do. Love!"
A fiery personality on Twitter, Trump has various enemies. He constantly bashed his opponent in the 2016 election as "crooked Hillary" Clinton. This year, he engaged in a war of words with North Korean leader Kim Jong Un as the rogue regime threatened to launch a nuclear attack against the U.S. Trump called Kim "Rocket Man" and said he was "short and fat."
What message Trump might send about this new year has yet to be seen—he had not addressed the matter as of Friday afternoon. But even when the president sends straightforward tweets, Obama's are overwhelmingly more popular.
Obama's tweet this Christmas received seven times more likes than Trump's, and his Thanksgiving tweet had 13 times more likes than the 45th president's as of Friday. Obama has 98.4 million followers, more than twice as many as Trump's 45.5 million, and three of his tweets made Twitter's list of the nine most retweeted posts of 2017, while none of Trump's made the cut.
While speaking earlier this month at the Hindustan Times Leadership Summit in India, Obama had a piece of advice for people who get in trouble for what they post on Twitter: "Think before you tweet."