Two Of Obama's Tweets Among Most-Liked In History, But Where Is Trump?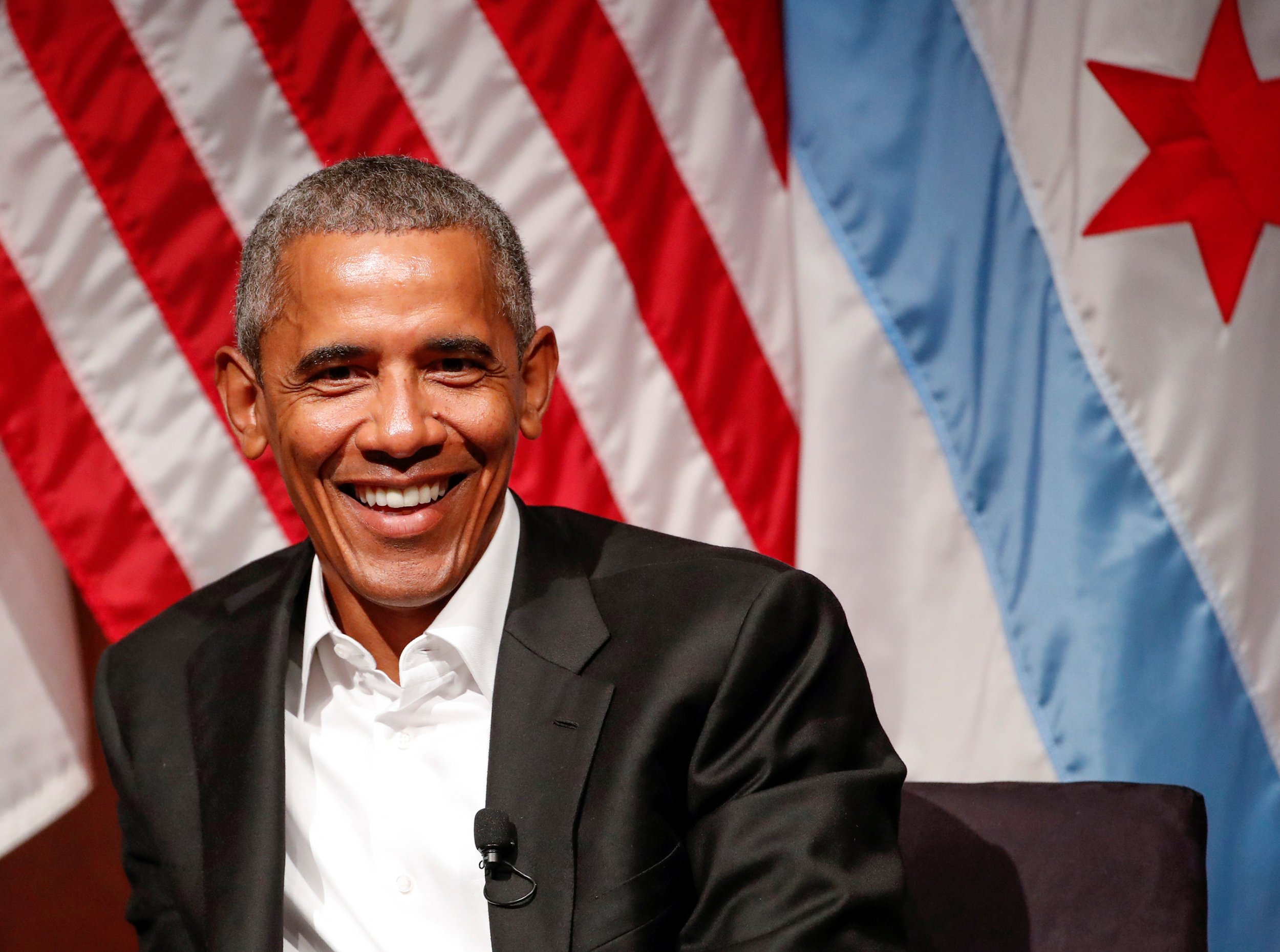 Former president Barack Obama's tweet following the violence in Charlottesville is now the second-most liked tweet of all time.
The Democrat shared a quote from the late Nelson Mandela about racism after the white nationalist rally that left one counter-protester dead on Saturday.
His message immediately prompted contrasts with the comment issued by President Donald Trump, who faced criticism for his initial statement on the weekend's violent clashes for failing to mention racism or white nationalists.
"No one is born hating another person because of the color of his skin or his background or his religion..." Obama wrote.
"People must learn to hate, and if they can learn to hate, they can be taught to love, for love comes more naturally to the human heart than its opposite." - Nelson Mandela," he added.
More than 2.6 million people liked Obama's tweet as of Tuesday, according to tweet-monitoring service Favstar, making it the second-most liked tweet of all time, after the tweet written by singer Ariana Grande following the bombing at her concert in Manchester, UK.
"Broken. from the bottom of my heart, i am so so sorry. i don't have words," Grande wrote on May 23, following the terror attack that left 22 people dead, many of them children and teenagers.
Obama appears twice on the list of the five most-liked tweets of all time, with the list rounded out by Hillary Clinton and Ellen DeGeneres. Her Oscar "selfie" was the third most liked, followed by Obama on the possibility of change.
"Thank you for everything. My last ask is the same as my first. I'm asking you to believe—not in my ability to create change, but in yours," Obama wrote on Twitter in January as he prepared to leave office.
Clinton's most popular tweet came after she lost her bid for office.
"To all the little girls watching...never doubt that you are valuable and powerful & deserving of every chance & opportunity in the world," she wrote.
The current president has no tweets in the top 10 most-liked tweets of all time, with Michelle Obama's farewell message and several concerning singer Harry Styles also making the list.