Obama Veteran Starts Campaign for Justice Breyer to Retire From Supreme Court
An Obama administration alum is helping lead a push for Justice Stephen Breyer to step down from the Supreme Court.
The progressive group Demand Justice launched the "Breyer Retire" campaign last month, on the anniversary of the late Justice John Paul Stevens announcing his retirement from the bench in 2010.
The effort includes an online petition urging people to tell Breyer to "put the country first" and not risk his legacy on an "uncertain political future." The group also funded a billboard truck reading "there's no time to waste" to circle the Supreme Court
Demand Justice said the push is so President Joe Biden can "appoint the first-ever Black woman Supreme Court justice"—which Biden has pledged to do if a seat opened on the high court during his tenure in the White House.
Christopher Kang, the group's co-founder and chief counsel, told Bloomberg Law that the campaign is also to inform liberal voters on the "importance of every single vacancy, and the need to start building a more enduring bloc on the court." Kang served as President Barack Obama's deputy counsel and special assistant to the president for legislative affairs.
Demand Justice spent $2 million last year to engage activists and to run ads after Amy Coney Barrett was nominated by then-President Donald Trump to replace late Justice Ruth Bader Ginsburg. Barrett was Trump's third Supreme Court appointment—after Neil Gorsuch and Brett Kavanaugh—shifting the bench to a 6-to-3 conservative majority.
"It's about reminding people that the Supreme Court is an inherently political institution," Kang said. "And in this moment, when we have a 50-50 Senate, part of this is about preserving Justice Breyer's legacy and making sure that he's succeeded by a like-minded justice."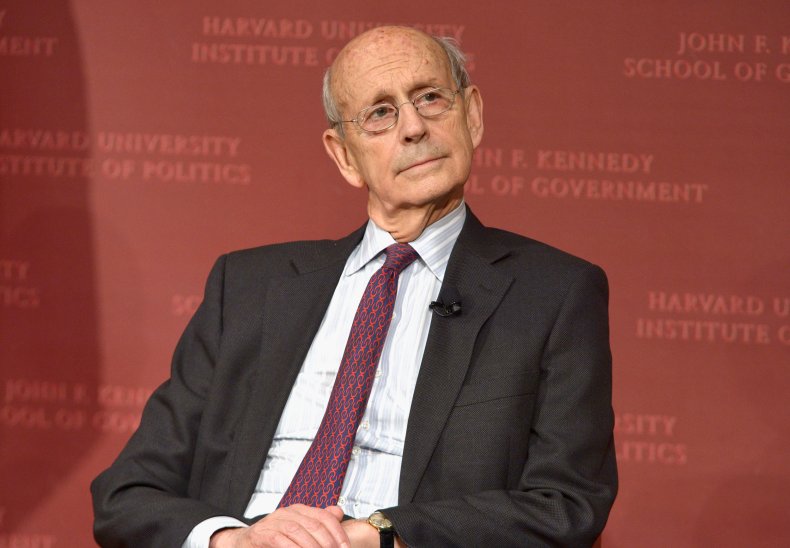 Kang helped oversee the selection and confirmation of more than 220 of Obama's judicial nominees during his years at the White House.
According to the Pew Research Center, Obama appointed more non-white judges than any other president since Jimmy Carter. Of his 320 appointments, 205 were white and 115 were non-white, including 58 Black judges, 31 Hispanic judges and 17 Asian judges.
Breyer, a liberal jurist, was appointed by President Bill Clinton in 1994. The 82-year-old justice has not indicated when or if he will retire from the bench.
On the campaign trail, Biden vowed to appoint a Black woman to the Supreme Court. During a news briefing in March, White House press secretary Jen Psaki said President Biden is "absolutely" committed to nominating a Black woman to the bench.
"This is a priority for him, but our focus is getting the Senate to confirm this group of nominees and to continue to build ... a pipeline of additional highly qualified nominees who are going to reflect the values the president has outlined," Psaki said.
Newsweek reached out to Demand Justice for additional comment but didn't receive a response before publication.