'Obi-Wan Kenobi' Explained: Who Is Tera Sinube?
Star Wars shows and films are always connected in some way, and Obi-Wan Kenobi is certainly no exception to this rule.
This is evident in the show's fourth episode, which drew on lore from the extended Star Wars universe that fans may or may not have noticed.
'Obi-Wan Kenobi' Explained: Who Is Tera Sinube?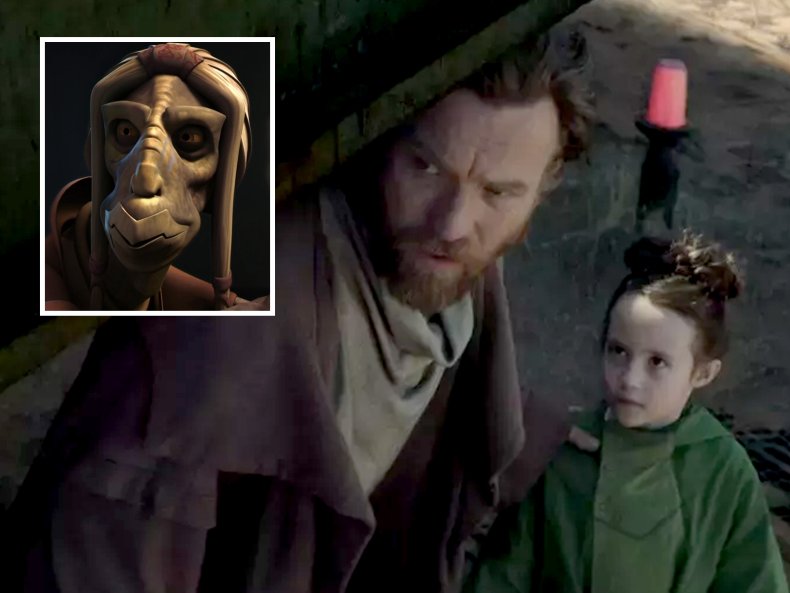 In "Part IV" Ewan McGregor's Jedi Master snuck into the Inquisitors' headquarters, Fortus Inquisitorius, in order to get Princess Leia Organa back after she was taken by Reva, aka The Third Sister (Moses Ingram).
During his search, Kenobi came across a secret passage in the fortress that appeared to be a mausoleum to all the Jedi that were killed during Order 66.
The order, which was first shown in Revenge of the Sith, is also known as Clone Protocol 66 and it labeled all Jedi traitors and called for their execution.
As Kenobi passes the victims of Order 66 he comes across the tomb for Tera Sinube, a character fans will know from The Clone Wars and also a number of books set during the High Republic era.
In The Clone Wars the character was voiced by Greg Baldwin, who also voiced Casiss, Serapis, Gwarm, Doge Urus in the animated series.
Sinube was a Jedi Master who sat on the Jedi High Council and he was previously the leader of the youngling Hawkbat Clan, which included Count Dooku amongst its members.
Dooku was portrayed by the late Christopher Lee in the Star Wars prequel trilogy. The character would later turn to the Dark Side and become known as Darth Tyranus.
During the Clone Wars, Sinube also met and helped Ahsoka Tano while she was still a Padawan, as shown in the TV show about the period.
The Jedi Master worked with Ahsoka to help her retrieve her lightsaber after it was stolen by a pickpocket named Bannamu.
Sinube later went on to train Jedi younglings at the temple on Coruscant, which is where Darth Sidious (later Emperor Palpatine) issued Order 66.
Prior to the events in Obi-Wan Kenobi it wasn't clear if Sinube had been one of the few Jedi to survive Order 66. It's now evident that he didn't.
While it is not shown outright, it can be assumed that Sinube was killed by clone troopers during the purge.
Sinube wasn't the only Jedi to be shown entombed in the fortress as Kenobi also saw a youngling and several other Jedi Masters in the mausoleum.
Obi-Wan Kenobi continues airing Wednesdays on Disney+.