Obi-Wan Kenobi may have been tasked with watching over Luke Skywalker, but that doesn't mean he isn't as important to Luke's twin sister Leia Organa.
The Jedi Master returns in his own Disney+ limited series, which is set ten years after the events of Revenge of the Sith and finds Obi-Wan living in solitude on Tatooine, where audiences were first introduced to him in A New Hope.
Obi-Wan's focus may be on Luke at first, but a sudden incident forces him to change course and instead help Princess Leia, with the character being portrayed by a new actor.
Who Is Playing Young Leia Organa?
Princess Leia was of course made iconic by the late Carrie Fisher, who portrayed the character from 1977 until her death in 2016.
Fisher also made a posthumous appearance as Leia in The Rise of Skywalker through unused footage from The Force Awakens.
Star Wars is known for choosing not to recast original characters, even going so far as to use CGI technology to recreate Mark Hamill's Luke Skywalker in both The Mandalorian and The Book of Boba Fett.
In fact, this also happened with Fisher whose likeness was used in Rogue One: A Star Wars Story when Princess Leia made a brief appearance at the end of the spin-off, and in a flashback scene in The Rise of Skywalker where Fisher's daughter Billie Lourd stood in for her mother.
But in Obi-Wan Kenobi this is not the case because director Deborah Chow and the creative team have chosen to cast a new actor in the role: Vivien Lyra Blair.
At nine years old, Blair already has an impressive filmography behind her and she first came to prominence as Girl in Netflix's hit movie Bird Box.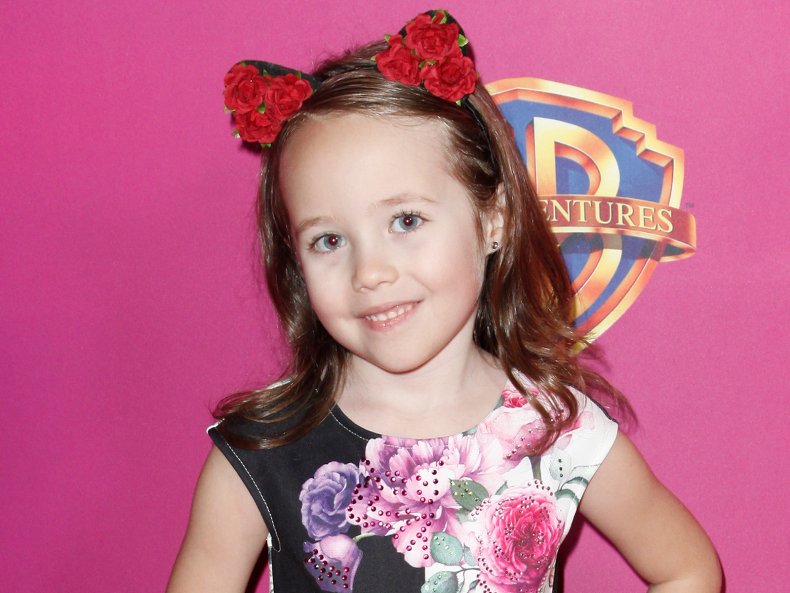 This is also not the first time Blair has portrayed a younger version of a key character onscreen, as she played a young Eleanor Roosevelt in HBO's First Lady.
Despite Blair taking on one of the most important roles in the franchise the actor is not listed on the show's IMDb page, likely because Lucasfilm did not want to reveal how important the character would be to the story.
The first episode of Obi-Wan Kenobi only featured a brief glimpse at Luke (played by Grant Feely), and instead saw the Jedi Master make the difficult decision to leave Tatooine at the request of Bail Organa (Jimmy Smits, who is reprising his role from the prequel trilogy).
Bail comes to Obi-Wan for help when Leia is kidnapped by bandits, one of whom is played by Red Hot Chilli Peppers' bassist Flea.
At the end of the episode it is revealed Leia's abduction is a scheme by Reva to capture the Jedi Master, because by taking the girl they will force him to come out of hiding.
Fisher's family have not yet commented on Blair's casting as Leia, but they have previously shared their support for Fisher being included in The Rise of Skywalker.
In a statement shared with USA Today in 2018, Fisher's brother Todd said: "I couldn't be more personally thrilled and happy that our Carrie will reprise her role as Princess Leia.
"As we, her family, as well as her extended family of fans around the world so believe, Carrie's Princess Leia is forever entrenched in the franchise and her indelible presence is fundamental to the film.
"J.J. Abrams understood Carrie's iconic role, and he has masterfully re-crafted this final entry to include this unused and very last footage of Carrie ever taken, without resorting to CGI or animatronics.
"Our family and her fans will look forward with great anticipation for this one! Her force will forever be with us!"
The first two episodes of Obi-Wan Kenobi are available now, and the show will continue to air Wednesdays on Disney+.
Correction 05/27/22 05:42 a.m. EDT: This article was updated to correct the release schedule for Obi-Wan Kenobi.