Octavia Spencer Says She'll Adopt 'Wakanda Forever' Salute From 'Black Panther' as New Greeting to Avoid Coronavirus
Actress Octavia Spencer has suggested she will be adopting the "Wakanda Forever" salute from Black Panther as an alternative to shaking hands in light of the growing COVID-19 coronavirus pandemic.
Spencer is one of several public figures to recently adopt or suggest adopting alternative greetings to lower the risk of transmitting the virus by touching hands. Spencer shared an image of the salute, which originated in the film about an African superhero, on Instagram Monday. The gesture is conducted by crossing arms at the forearm and holding them to the chest with closed fists.
"My handshake for the next few months," wrote Spencer.
Black Panther's Wakanda Forever salute quickly became popular among black movie fans in the real world, many of whom saw the salute as a symbol of black empowerment and solidarity. The film was a hugely successful entry into the Marvel Cinematic Universe, receiving a host of critical accolades and earning over $1.3 billion at the box office. A sequel is set to be released in 2021.
Spencer does not have a direct connection to the film, with a small role in 2002's Spider-Man being her only appearance in a Marvel film so far. Her acting career includes an Academy Award for her role in 2011's The Help, along with nominations for 2016's Hidden Figures and 2017's The Shape of Water.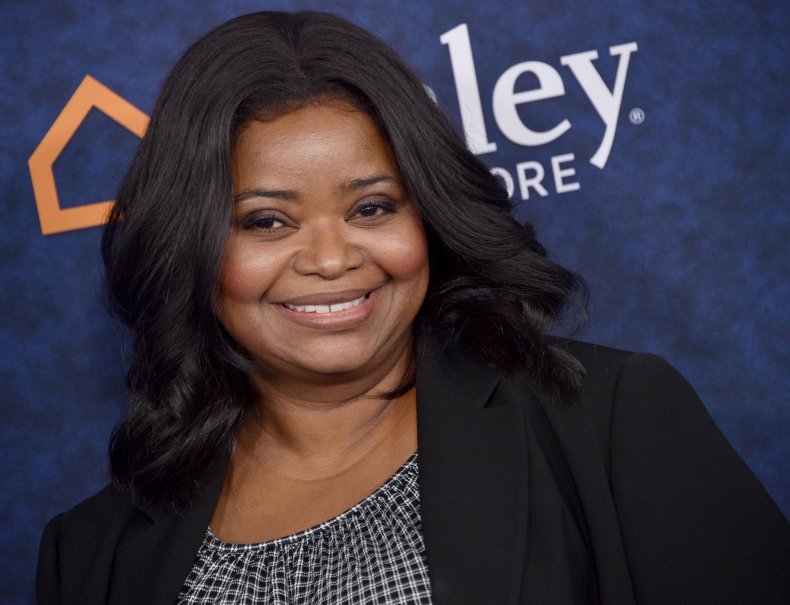 In addition to the Black Panther salute, a number of other alternative greetings have also experienced a resurgence in popularity as fears continue to mount over the coronavirus.
House Democrats signaled their approval of science fiction by suggesting that the "Vulcan salute," first practiced by the character Spock on the original Star Trek television show, could be used as an alternative to handshakes in a closed-door meeting Monday, according to CNN.
Israeli Prime Minister Benjamin Netanyahu suggested adopting the traditional Indian Namaste greeting at a press conference concerning the coronavirus on Wednesday. The gesture involves joining hands at the palm with fingers pointed upwards as elbows are pointed to the side, with a slight bow sometimes being included.
Hand waves, elbow bumps and bows appear to be some of the most popular generic greetings used in lieu of handshakes. The "footshake" is another alternative that has been promoted online, with a video shared on Twitter showing participants briefly tapping their shoes together, right foot followed by left.
Medical experts have recommended that people avoid touching their faces and keep their hands as clean as possible to avoid spreading the virus. Washing hands with soap and water for at least 20 seconds is preferred to alcohol-based hand sanitizers, which can also be effective but are in short supply in light of the pandemic.
The World Health Organization acknowledged the seriousness of the situation by declaring the coronavirus threat a global pandemic on Wednesday. Worldwide cases numbered over 126,000 with more than 4,600 deaths. Over 67,000 people have recovered from the disease.
Infections have been quickly multiplying around the world, including the United States, where the total number of cases was 1,307 with 38 deaths as of Wednesday evening.