Is the Black Panther 'Wakanda Salute' Becoming a Symbol of Black Pride?
With its all-black cast, inspiring depiction of Afrofuturism, and the $1 billion it has made at the box office, the release of Black Panther marks a historical moment for Hollywood. So it seems the Wakanda salute is transcending cinema to become a symbol of black pride.
The film's actors—particularly the Black Panther himself Chadwick Boseman—have taken to making the crossed arms gesture on the red carpet and awards ceremonies, including at its premiere last month and the 2018 Oscars.
Now, the salute is being adopted by figures outside of its cast and crew, from sport stars to school teachers.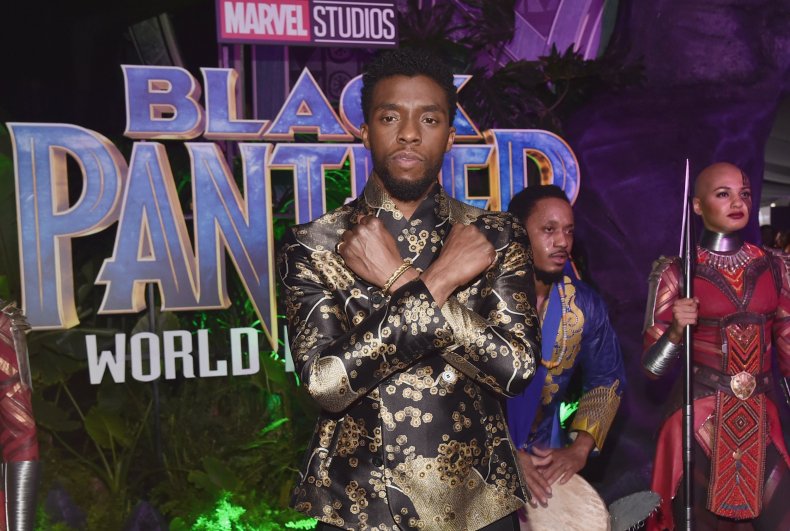 Last week, French tennis player Gaël Monfils gave the Wakanda salute on the court after he won at Indian Wells, followed by Sachia Vickery the next day. That came after players in British soccer team Manchester United Jesse Lingard and Paul Pogba made Wakanda salutes on the pitch in February.
Monfils told journalists according to Sport 360: "I think that movie [Black Panther] is great, it's great for the community, for our community, it means quite a lot.
"It's not just a sign. It's everything. It's everything going on and definitely it's a shout-out saying that I'm supporting the Black Panther's community."
Read more: 'Black Panther' succeeds as urban utopia: There are no cars in Wakanda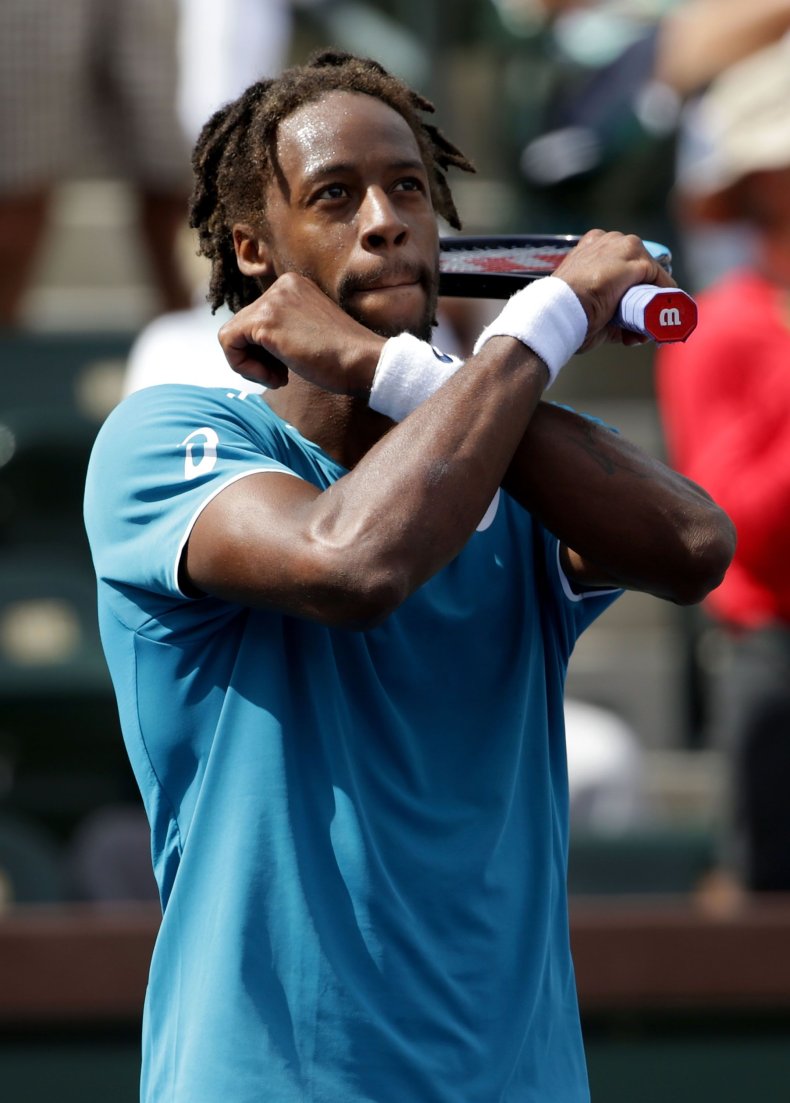 When asked whether she was referencing the film with her post-match salute, Vickery said it was "definitely Wakanda Forever".
"I'm so obsessed with the movie. It's taking over my life. I have seen it four times already. Literally, I'm obsessed," she told WTA Tennis.
"The Wakanda salute is a gesture of solidarity, pride and resistance—all rolled into one," Tyler Lewis, director of messaging and project management at The Leadership Conference on Civil and Human Rights told Newsweek.
"So much of the film's power lies in its understanding of how people of African descent throughout the world are one people. So the salute has become a way for brothers and sisters throughout the diaspora to connect to one another in a way that has never really happened before. So it's powerful in a new way that's exciting and rife with possibility."
As a symbol of black solidarity, excellence and empowerment, could the Wakanda salute, then, become an overtly political gesture comparable to the black power fist adopted by the Black Panther Party in the 20th century?
Christopher Lebron, Associate Professor of Philosophy at Johns Hopkins University and author of The Making of Black Lives Matter: A Brief History of An Idea isn't quite convinced.
Referring to President Trump allegedly calling African nations "shithole countries," he agreed that the release of Black Panther marks a "major cultural milestone" for Hollywood. "It is amplified all the more by being released in a time when racism is a comfortable guest in the White House and as the president sees fit to insult almost all of the brown 'third world,'" he told Newsweek.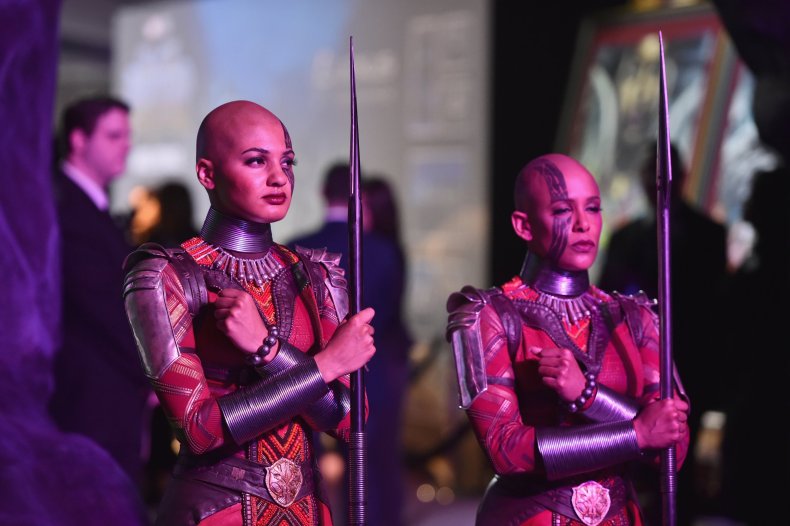 "I think people want it to be a lasting symbol. I'm not convinced," he said. "The Wakanda salute is much more akin to black folks nodding to each other on the street than as a political symbol like the black fist.
"It is a gesture given sanction by remarkable success in capitalist terms. It has generated huge profits for an industry that is still very white and it has been accepted by white audiences as well. This means the radical potential of the symbol is already undercut, which threatens to render it as a stylistic trend rather than a political one," he argued.
"I see it in the first place as a moment of celebration for piercing the whiteness of major Hollywood blockbuster productions. I see it in the second instance as an easily accessible gesture to signal a desire for something that is 'ours'.
He concluded: "For it to be really useful for the fight for equality it needs to be more than the equivalent of a head nod on the street between racial familiars—it needs to be instrumental in raising consciousness and for my part, I don't think the symbol is likely do that. But it would be nice if it did."