Ohio Bill Could Make It Easier to Sue Social Media Companies Over Censorship
A proposal in the Ohio Legislature could make it easier for individuals to sue social media platforms like Facebook, YouTube and Twitter if the companies remove content that expresses particular viewpoints.
The measure, introduced by Republican state Rep. Al Cutrona, targets what he and another state lawmaker, Rep. Scott Wiggam, say is a continual effort to quiet conservative stances and opinions. In contrast, opponents of the bill say it could lead to more harmful content such as extremism, conspiracy theories and spam messages getting through.
Similar bills were previously introduced and blocked by federal judges in Texas and Florida in 2021 after NetChoice, a public policy advocacy organization that promotes free speech, filed federal lawsuits against Texas and Florida officials over the proposed bills.
In all three states, both sides have used the First Amendment as the basis for arguments for and against the bill.
"Simply put, this is a protection of our First Amendment rights," Cutrona said to The Columbus Dispatch when first introducing the bill in August 2021. "Big tech companies are not like every other business. They're a monopoly. They control the whole arena."
Ohio House Bill 441 comes after Facebook and Twitter removed former President Donald Trump following the January 6 Capitol riot. Trump was issued a lifetime ban from both platforms due to violating community guidelines. In both instances, each said Trump used his social media account to incite violence.
In March 2021, Twitter temporarily restricted Ohio U.S. Senate candidate Josh Mandel in Match for violating the social media platform's rules. Mandel posted a poll on his account asking if "Muslim terrorists" or "Mexican gangbangers" would commit more crimes. In response, Twitter froze his account for 12 hours and said he had violated the platform's policy on "hateful conduct."
Other officials, both at the state and federal level, have been banned from social media platforms over various posts. Georgia Rep. Marjorie Taylor Greene, a Republican, was issued a permanent Twitter ban on January 2, after posting COVID-19 misinformation despite her account being disabled on several other occasions for violating the service's terms of service.
The Ohio bill would rely on private parties to enforce the rules to avoid potential lawsuits, according to the Ohio Capital Journal. The method is the same one used by Texas to enforce a strict abortion law that bans the procedure after six weeks.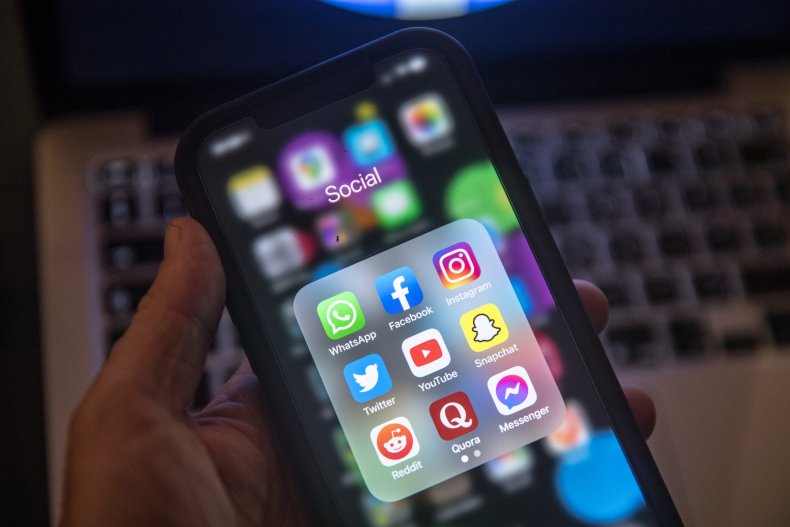 Steve DelBianco, the president and CEO of NetChoice, said while the Ohio bill will make it harder to get an injunction, the law will run into the same constitutional problems as in Florida and Texas.
"In both cases, both rulings, the judges looked at the common carrier question suggesting that it doesn't matter. First Amendment still protects them from state action," DelBianco said to the Journal. "Therefore, the Florida and Texas law is unconstitutional."
However, proponents of the bill believe that First Amendment rights should extend to the digital world, just as they do in the real world.
"Social media sites may be private companies, but they serve as publicly accessible conduits for speech," Wiggam told the Journal.

The bill currently has the support of 18 representatives and an earlier version was passed by the state House and was introduced to the state Senate. The Ohio House Civil Justice Committee has held two hearings for the bill, including sponsor and proponent testimony, but no date is set for opponent testimony.
Questions remain regarding if Ohio HB441 conflicts with the Communications Decency Act which protects social media platforms from being legally responsible for what users post on their sites. Trump and some other Republicans have previously called for the law to be repealed.