Ohio Teachers Can Now Bring Guns to Class After Just 24 Hours of Training
Educators and other school staff in the state of Ohio will now be able to carry a gun in the classroom after undergoing 24 hours of training.
Republican Governor Mike DeWine announced that he had signed House Bill 99 (HB99) into law Monday morning, according to multiple outlets.
The law, according to the outlet, changes the number of required training hours needed for school personnel to carry a gun. Originally, 700 hours of training was required and, with the signing of the new law, school personnel who want to be armed will have to undergo 20 hours of first aid training as well as four hours in "scenario-based training," outlets reported.
Additionally, with the new law, those members of school staff who do decide to arm themselves in the classroom will be subject to eight hours of annual "qualification training," according to WKYC.
While Ohio's governor has changed the training requirements for armed school personnel, school districts can decide whether they will allow school staff to carry or not, according to outlets. Also, each of the school district's boards will have the opportunity to decide whether additional training is necessary.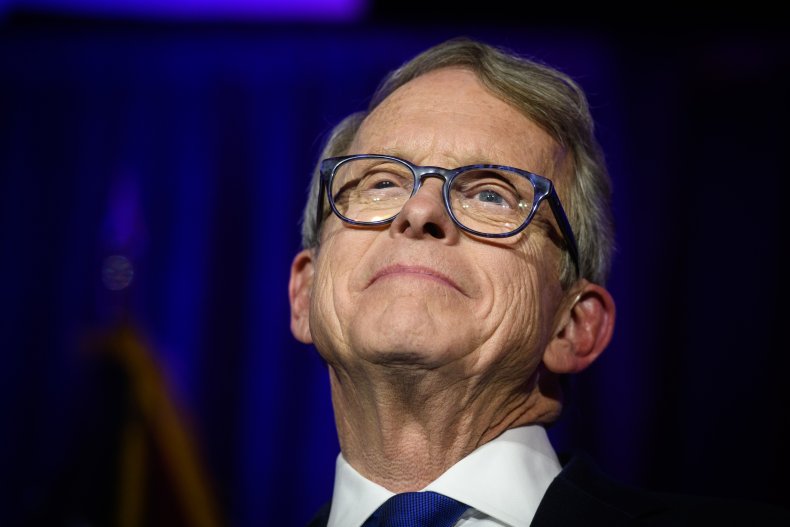 During a Monday press conference, in which DeWine announced that he had signed the measure into law, he pointed out that school districts will have the ability to make the decision that is best for them.
"Each school board will determine what's best for their students, their staff and their community," DeWine said.
DeWine's announcement that he has signed HB 99 into law comes weeks after 21 people were gunned down, including 19 children in a Uvalde, Texas elementary school. In the wake of the deadly shooting, gun control has been a hotly debated topic in the nation's Capitol and across the country. President Joe Biden and others have called on Congress to strengthen gun laws.
WKYC reported that Republicans in the Buckeye state have stated that having such measures as HB99 in place might help stop tragedies like the deadly mass school at Robb Elementary School.
On Sunday, it was announced that a bipartisan group of Senators had reached a deal on firearms.
"Today, we are announcing a commonsense, bipartisan proposal to protect America's children, keep our schools safe, and reduce the threat of violence across our country," a statement put out by the group read.
The deal, reached by 20 senators, includes more stringent background checks for anyone under the age of 21 who seeks to purchase a firearm. The proposal from the 10 Democratic and 10 Republican senators also closes the so-called "boyfriend loophole," which seeks to keep domestic abusers from owning a gun.
Among those Republicans who agreed on the gun reform legislation were Utah Senator Mitt Romney, South Carolina Senator Lindsey Graham and Ohio Senator Rob Portman.
"Our goal is to continue to help our public and private schools get the tools they need to protect our children," DeWine said in a response to Newsweek.
"Working together, we have come a long way to improve school safety in Ohio over the last decade, and we must continue this progress. We have an obligation to do everything we can every single day to try and protect our kids," he added.
Updated 06/13/2022, 1:08 p.m. ET: This story has been updated with comments from Governor Mike DeWine.