Oklahoma Can Go Ahead With Execution of Julius Jones, 4 Others, Judge Rules
A federal judge has ruled that Oklahoma can move forward with the executions of five death row inmates, including Julius Jones.
Judge Stephen Friot on Monday denied a motion for a preliminary injunction sought by the five inmates. "The Supreme Court has made it clear that the state's interest in timely enforcement of its judgments cannot be ignored," Friot said, according to The Oklahoman.
The state is set to carry out its first execution in over six years this week. John Marion Grant, who was among the five inmates seeking a stay, is scheduled to receive the lethal injection on Thursday for the 1998 killing of prison worker Gay Carter. His clemency request was denied earlier this month.
An attorney representing the inmates said Friot's ruling would be appealed in the U.S. Court of Appeals for the 10th Circuit.
"We will be asking the 10th Circuit to review Judge Friot's decision and to issue a stay for Mr. Grant's execution, as well as for the executions scheduled in the coming months," Dale Baich said in a statement to Newsweek.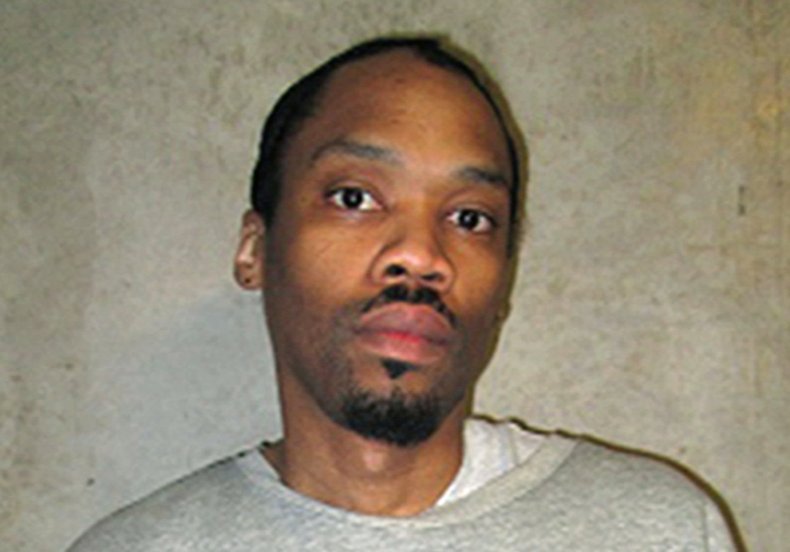 Jones, Grant and five other inmates had their executions scheduled between October and March 2022 by the Oklahoma Court of Criminal Appeals.
It came after their removal from a lawsuit challenging Oklahoma's lethal injection protocol in August because they didn't offer an alternative method of execution. The trial in that case is scheduled to begin in February 2022.
"The district court acknowledged there are serious questions about the drug protocol used by Oklahoma and that it could cause unconstitutional pain and suffering" in that ruling, Baich said. "With the trial on that question scheduled for February 2022, executions should not go forward."
The inmates' attorneys also noted that the U.S. Court of Appeals for the 10th Circuit had ordered Jones and the other inmates to be reinstated in the lawsuit on October 15.
According to a transcript of a hearing in May 2020, Friot is on record saying then Oklahoma Attorney General Mike Hunter had assured him that the state would not pursue executions for inmates involved in that challenge while that lawsuit is pending.
Jones, 41, was convicted of first-degree murder in the 1999 killing of businessman Paul Howell, but he has always maintained his innocence and claims he was framed. His execution has been set for November 18.
Oklahoma Governor Kevin Stitt could grant clemency to Jones if a majority of the state's Pardon and Parole Board recommends it. The panel was scheduled to consider his clemency request on Tuesday, but the hearing has been postponed until November 1.
"We are disappointed to report that the Pardon & Parole Board informed the Jones family this evening that tomorrow's clemency hearing is postponed," the Justice for Julius campaign tweeted Monday. "This is frustrating for them & for Julius, who has been waiting 20+ yrs to tell his story." The campaign has been contacted for additional comment.
The parole board has already recommended that his sentence be commuted to life in prison.
His case attracted national attention after being featured in a documentary series, The Last Defense, produced by actress Viola Davis that aired on ABC in 2018. Celebrity advocates for Jones include Kim Kardashian West, James Corden and Steph Curry.
Oklahoma paused executions in 2015 after a series of flawed and botched executions. The state announced in February 2020 that it planned to resume executions using three drugs: midazolam, vecuronium bromide and potassium chloride.
Oklahoma Attorney General John O'Connor's office has been contacted for comment.