Republicans Are Losing the Battle Against Marijuana
Voters in Oklahoma will on Tuesday decide whether to legalize marijuana for adult recreational use in the state in a special election.
Oklahomans backed legalizing marijuana for medical purposes in 2018 by 57 to 43 percent, following in the footsteps of many other states, and an estimated 9 percent of the state's population—some 360,000 people—already have medical cannabis licenses. However, the bid faces opposition from Oklahoma's Republican Party, as well as its GOP governor Kevin Stitt.
The vote in Oklahoma has highlighted a dilemma for the Republican Party nationally. In the U.S. at large, adults are overwhelmingly in favor of legalizing marijuana in some form or another. According to an October 2022 survey by the Pew Research Center, 88 percent supported legalization for medical use, of which 59 percent said it should also be legal for recreational use. Among Republican and right-leaning voters, 45 percent were in favor of full legalization.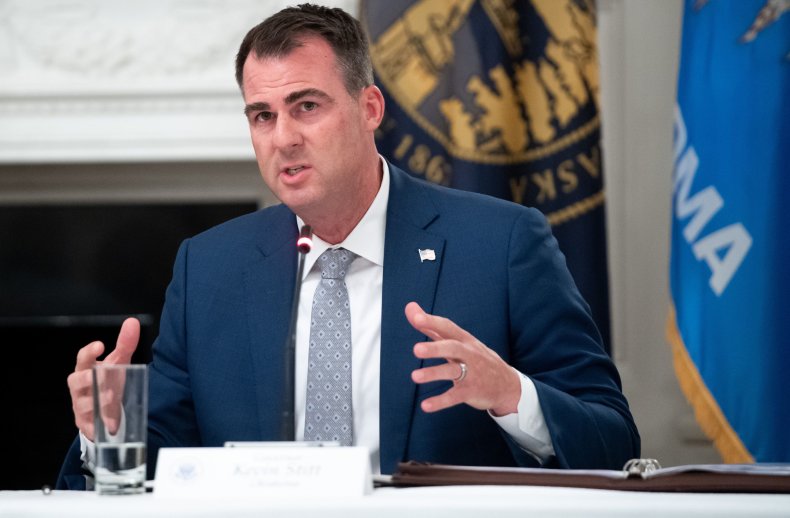 The Sooner State is the latest in the U.S. to consider legalization of cannabis for personal use, with 21 states already having legalized it, as well as Washington D.C. and Guam.
But while many Republican-run states—such as Alaska, Arizona and Missouri—have legalized marijuana in recent years, several have voted against such a move. In the 2022 Midterms, North and South Dakota, as well as Arkansas, rejected ballots on recreational use.
Supporters of Oklahoma's campaign have argued that legalization would boost the state's economy by driving an influx of marijuana tourists from neighboring states such as Texas. However, opponents, including several local law enforcement chiefs, have said it would raise the threat of drug-related crime.
Oklahoma's laws on marijuana are already viewed as relaxed, and low barriers to entering the growing industry have led to a rush of new producers, according to the Associated Press.
State Question 820—the subject of the March 7 special election—will ask whether voters approve of a proposed initiative that would see people aged 21 or over allowed to consume marijuana, as well as possess up to one ounce, six plants and six seedlings.
The proposed law in Oklahoma would require re-sentencing or the expungement of prior cannabis-related judgments, and would impose a 15 percent tax on marijuana sales for recreational use. Those funds would contribute to student retention in public schools, drug addiction treatment programs, the courts as well as state and local governments.
According to an economic impact assessment conducted on behalf of the Oklahoma Cannabis Industry Association, between 2024 and 2028 the industry would see $1.8 billion in revenue and generate $821 million in taxes.
Stitt has publicly opposed legalization of marijuana for recreational use, describing it as "not right for Oklahoma." But he indicated to KWTV News 9 in 2018 that he would respect the will of the people in a vote on the matter.
This mirrors the position of then-governor of Alaska, Sean Parnell, who expressed disagreement with legalization when the state voted on the issue in 2014, but did not stand in the way of it once the vote had come out in favor.
Newsweek has reached out to Governor Stitt's office for comment.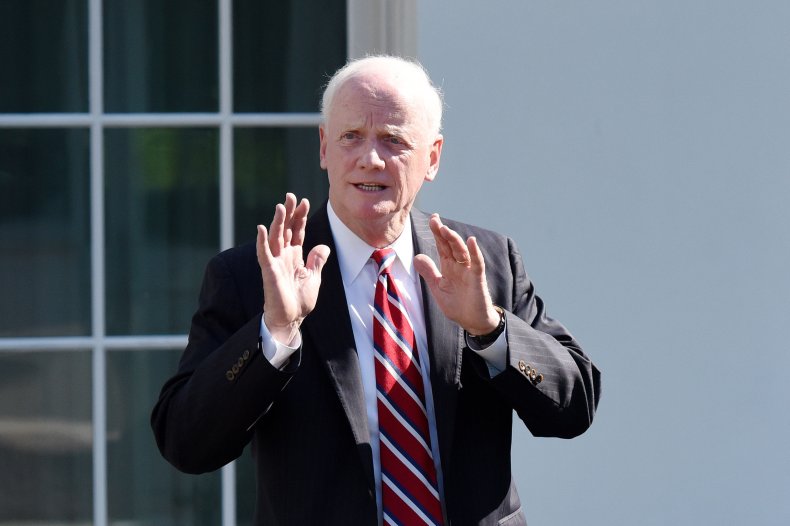 Republicans in Oklahoma are generally against legalization. In a February 27 letter, members of the state party's leadership said its central committee had voted unanimously to call on Republicans to vote no on State Question 820.
"The costs on families, schools, and communities go beyond any generous estimated revenue the state might receive," they wrote.
"The last thing I want to see is a stoned society," former GOP Governor Frank Keating told a rally on Monday. "It makes no sense to me to open the floodgates and permit a substance as destructive to health, wealth and welfare as legalization of recreational marijuana."
Newsweek has contacted the Oklahoma Republican Party for comment.
Under Oklahoma's constitution, citizens can submit proposed legislation which, if it receives enough support, must be put to a referendum, and can become law independently of the state legislature. If Oklahomans turn out in favor of State Question 820, the Republican-majority legislature would not be able to prevent legalization.
However, this has not stopped the passing of a two-year moratorium on new vendor licenses in 2022, slamming the breaks on the cannabis industry's growth.
GOP lawmakers in Oklahoma have also introduced a bill that would make the process of petitioning for a vote more costly, and doubling the amount of time opponents would have to lodge a formal protest.
The proposal that led to State Question 820 was formally submitted to the Oklahoma Secretary of State by two proponents on January 4, 2022, and was found not to be unconstitutional by the state Supreme Court following a legal challenge.
The petition received around 160,000 signatures in support—roughly the same number of people who backed a vote in Colorado, which ultimately led to legalization in the state.
Newsweek has approached the pro-legalization campaign for comment.