Putin Ally: Based on Debate, We'll Have a New President in November
A Russian billionaire who once made headlines due to his links with President Donald Trump's former campaign manager, Paul Manafort, has said that based on the first presidential debate, Democratic contender Joe Biden will win the election.
Oleg Deripaska, the founder of Basic Element, a group which has interests in aluminum, energy, construction and agriculture, was accused earlier this year by the U.S. Treasury Department of money laundering on behalf of Russian President Vladimir Putin, of whom he is a key ally.
Deripaska has denied the claims as "unfounded gossip" Forbes reported, although he has been the target of the U.S.authorities during Trump's presidency. He was among a group of two dozen other Russian tycoons and officials sanctioned in 2018 by the Treasury Department.
In 2017, the Associated Press reported that Manafort had struck a $10 million annual deal in 2005 with Deripaska to promote Russian interests in Europe and the U.S. Both admitted working together but denied the details of the deal that AP reported.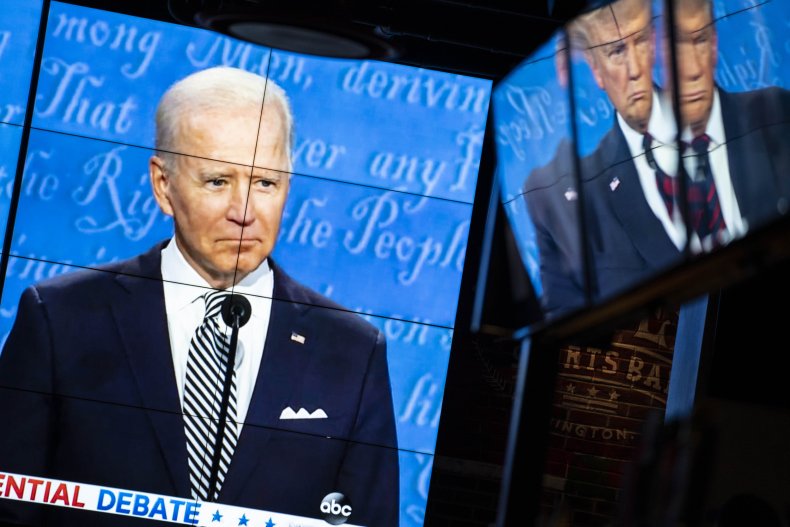 Following the presidential debate on Tuesday Deripaska gave his verdict on his Telegram social media channel, suggesting Trump would lose, which would be bad for the economy but potentially good for the environment.
"Judging by the night's debate, there will be a new president in the U.S.A in November," he wrote, adding a link to the event at Case Western University in Cleveland, Ohio.
He continued: "This is, of course, bad news for the global economy for the next two crisis years.
"But let's hope that the new U.S. President Biden will fulfill his promise, and the United States will stop blocking the efforts of the world community...aimed at immediate and significant reductions in harmful emissions into the Earth's atmosphere, including a complete refusal to burn coal for energy production."
Deripaska advocates cutting the global carbon footprint. In 2015, he told the Financial Times that governments should not sign the Paris climate accord—which Trump has pulled the U.S. out of, unless China, India and other countries do more to tackle global warming.
Meanwhile, some Russian media outlets reacted with dismay to the tone of the debate, and struggled to find positives in either candidate.
In an op-ed for the business outlet BFM, Andrey Romashkov wrote that Biden "performed worse on stage than his rival, he clearly lacked charisma and the ability to hold the audience's attention but he definitely stepped over the low bar set by Trump. This will certainly affect the attitude of the Republican electorate towards him."
"It is still difficult to say who won the first U.S. presidential debate, but it was the American voters who lost most of all," he added.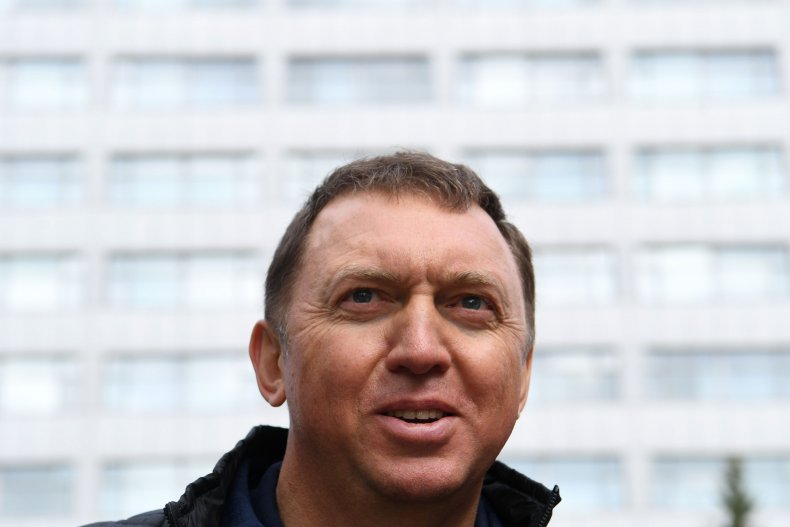 On Gazeta.ru, Alexey Gryazev wrote that even if the coronavirus pandemic had precluded a pre-debate handshake, the number of mutual insults made it "difficult to to believe that these opponents would have agreed to shake hands even if there was a favorable epidemiological situation."
"The candidates ended up giving people a show, but this is hardly what the voters expected of them. The level of discussion turned out to be extremely low and only once again demonstrated the depth of the split in American society," he added.
In a post on Echo of Moscow, a radio station which is critical of the Kremlin, Karina Orlova took Biden's side, writing: "Trump lowered the bar for his rival to such an extent that Biden only needed to speak clearly and not get his words and facts mixed up, which he did flawlessly."
Meanwhile, on the independent outlet The Bell, which is also critical of the Kremlin, Daria Korzhova wrote "Joe Biden did not give in to Donald Trump's aggression."
"Trump acted rudely and aggressively even by his own standards, and Biden tried not to yield to him. In an hour and a half he managed to call Trump a liar, a clown, America's worst president and Putin's puppy,'" Korzhova wrote in the piece whose headline, "Sh*t Show: Joe Biden beat Donald Trump in the dirtiest debate in U.S. history," was a nod to CNN's Dana Bash's description of the evening's proceedings.