Omarosa Accuses Trump White House of Destroying at Least 'Five Boxes' of Evidence Relevant to Mueller
President Donald Trump's former aide Omarosa Manigault Newman accused the White House of destroying at least five boxes of files that should have been preserved as potential evidence for Special Counsel Robert Mueller's investigation.
Manigault Newman, who formerly served as the Trump administration's director of communications for the Office of Public Liaison, appeared for an interview Saturday on MSNBC Politics Nation with Al Sharpton, where she told host Sharpton that early on, Trump and his aides had received notice that they should preserve files that would be reviewed by the special counsel's probe, but that request was not followed.
"I think it's important to realize that very early on in the administration, we got letters directing us to preserve all information relating to the Mueller investigation, all investigations, any information, any emails, any correspondence," Manigault Newman, who first met Trump as a contestant on the first season of his reality TV show The Apprentice, pointed out. "We had a clear directive to preserve those documents, preserve emails, preserve text messages."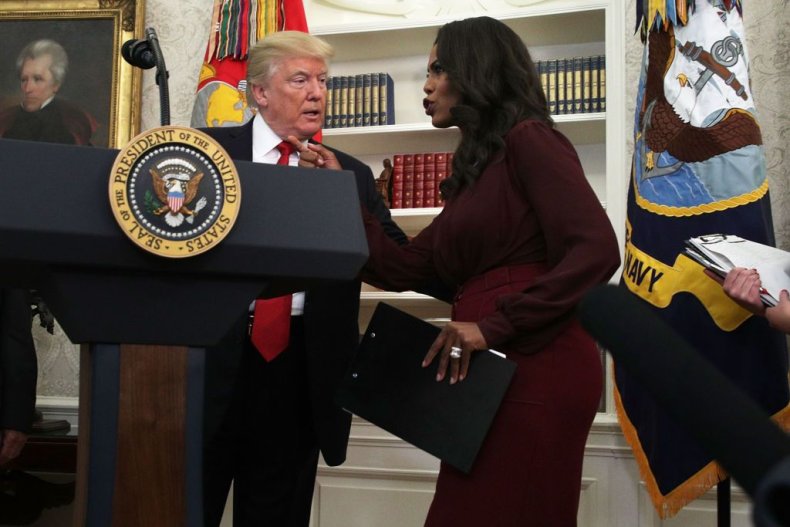 The former Trump aide claimed that after being fired by the White House in December 2017, she was told by the administration that she was required to leave behind seven boxes of files from the president's campaign, inauguration and transition.
"What's very curious to me is that, as I stated, it was seven boxes of documents, and in my emails, they only referenced two, which leads me to believe that they've destroyed the other five," Manigault Newman alleged. She went on to suggest that the Trump administration had likely destroyed other files as well. "I believe I'm not the only one who's been subjected to this type of treatment, and I believe that there are more documents that have been destroyed by this administration."
Sharpton then asked Manigault Newman to clarify her accusations, asking, "You say there was seven boxes, but they only referred to two? So are you suggesting that maybe they destroyed five boxes of emails that could have been evidence?"
"Oh, there's no question," she responded. "In fact, when I spoke with White House ethics attorney Stefan Passantino, he said to me, that they had a right to go through the emails and decide what they could keep and what they could disregard, and throw away and discard."
"We'll have to see what unfolds," she continued. "But I'm sure that I'm just not a one off. I believe that this is a pattern with this administration of being disrespectful to congressional requests, of trying to use intimidation and all types of tactics to keep people silent."
After a dramatic exit from the Trump administration, Manigault Newman went on to write a book about her time with the president and the White House titled Unhinged, which was published last August. She has also appeared regularly on various political talk shows and news programs to offer her insights into the Trump administration and the Mueller investigation, often leveling accusations and strong criticism.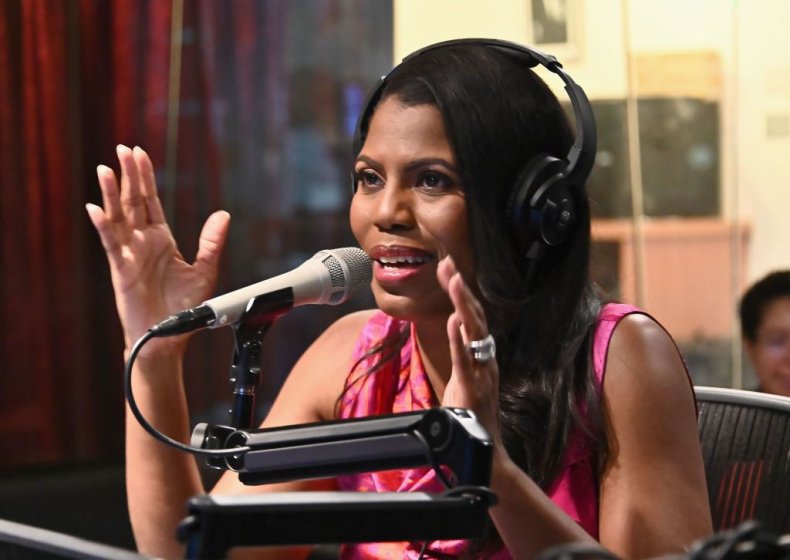 Mueller's team was aware that Trump's people had deleted communications, according to the special counsel's report, which was publicly released in redacted form last month after being completed in March.
Investigators wrote that "some of the individuals we interviewed or whose conduct we investigated–including some associated with the Trump Campaign–deleted relevant communications or communicated during the relevant period using applications that feature encryption or that do not provide for long-term retention of data or communications records. In such cases, the Office was not able to corroborate witness statements through comparison to contemporaneous communications or fully question witnesses about statements that appeared inconsistent with their known facts."
They suggested that the deleted evidence could potentially have changed the conclusions of their probe. We "cannot rule out the possibility that the unavailable information would shed additional light on (or cast in a new light) the events described in the report," the special counsel wrote.