Omicron to Overtake Delta 'Within Days' in Europe as Leaders Warn of Infections 'Tsunami'
Officials in Europe said this week that the Omicron coronavirus variant could overtake Delta in becoming the dominant strain of the virus in just a matter of days, and warned of a possible "tsunami" of new infections.
"We expect it to overtake Delta within days, not weeks," First Minister of Scotland Nicola Sturgeon said Friday, according to the Washington Post.
The U.K. Health Security Agency issued a similar warning, noting that Omicron has a "high growth rate," over Delta and that it will likely become the dominant version of the virus in Great Britain by mid-December. Meanwhile, in Denmark, researchers have warned that Omicron could become the main strain by "the end of next week," The Post reported.
Neil Ferguson, an epidemiologist at Imperial College London, also told the Guardian that the variant could soon overwhelm European health systems and create a "potential tsunami of infections" amid the upcoming holidays, The Post reported.
The warnings from European health officials come a month after the Omicron variant was first discovered in South Africa. Since then, Omicron has quickly been detected across the globe and reported in a majority of U.S. states.
The new version of the virus has been labeled a "variant of concern" by the World Health Organization (WHO) and early data has suggested that it is more transmissible than Delta and could be more effective at evading immunity due to its high level of mutations.
The Delta variant continues to be the most dominant strain of the virus in the U.S., accounting for over 99 percent of new daily cases, according to Dr. Rochelle Walensky, director of the Centers for Disease Control and Prevention (CDC). However, officials have warned that the current influx of Omicron cases in Europe could be an indication of what is to come around the world.
"The speed of it is surprising," Linda Bauld, a professor at the University of Edinburgh, told The Post. "If it can overcome Delta in Scotland and the U.K., then it will do elsewhere."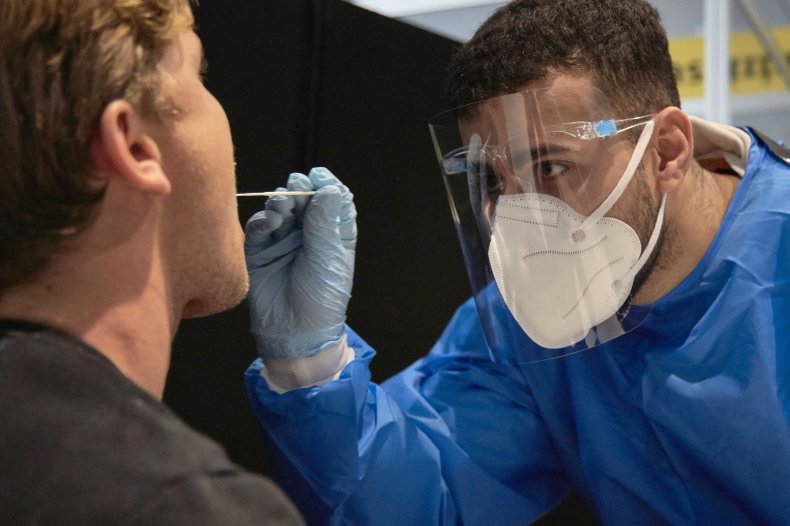 Information is still being discovered to determine the severity of illness that could be caused by the Omicron variant, and to what extent the virus is able to evade vaccines. So far, data in the U.S. has shown that vaccinated people can become infected with Omicron, but cases have appeared to be milder than Delta.
"It's too early to be able to determine the precise severity of disease but inklings that we are getting, and we must remember these are still in the form of anecdotal...but it appears that with the cases that are seen, we are not seeing a very severe profile of [the] disease," top U.S. infectious disease expert Dr. Anthony Fauci said earlier this week.
Nonetheless, officials fear that even if Omicron proves to be less severe than other versions of the virus, its rapid spread may still overburden hospitals that have already been strained from Delta cases.
"Even if we have a large number of cases that are mild, some of those individuals will need hospitalizations. They will need to go into ICU, and some people will die. And so more cases can mean more hospitalizations," Dr. Maria Van Kerkhove, the World Health Organization's COVID-19 technical lead said.
"More hospitalizations could mean more deaths, and we don't want to see that happen on top of an already difficult situation with Delta circulating globally," she added.