Anime fans, One-Punch Man Season 2 is finally about to premiere! Years since the release of the first season, Saitama, Genos and the rest of the heroes return to take out bad guys, and monsters in the most over-the-top action you'll see.
Delays and production schedule problems plagued the release of the second season. The series premiered in October 2015, under Studio Madhouse, which was then given to J.C. Staff, a studio best known for Food Wars: Shokugeki no Soma and Bakuman.
In May 2018, Viz Media announced it acquired the exclusive rights to One-Punch Man Season 2. These rights include digital streaming, TV broadcast, home media and merchandising rights for the territories of North America, Latin America and Oceania. In March, it was revealed that One-Punch Season 2 would premiere on April 9 exclusively with Hulu.
Here's the official synopsis of One-Punch Man Season 2:
"In Season 2, Saitama is a hero who only became a hero for fun. After three years of "special training," he's become so strong that he's practically invincible. In fact, he's too strong – even his mightiest opponents are taken out with a single punch. Now, the great seer Madame Shibabawa's prediction about the Earth being doomed seems to be coming true as the frequency of monster incidents escalates. Alongside Genos, his faithful disciple, Saitama begins his official hero duties as a member of the Hero Association, while Garou, a man utterly fascinated by monsters, makes his appearance."
If you're looking for when and how to watch One-Punch Man Season 2, here's all the information you'll need.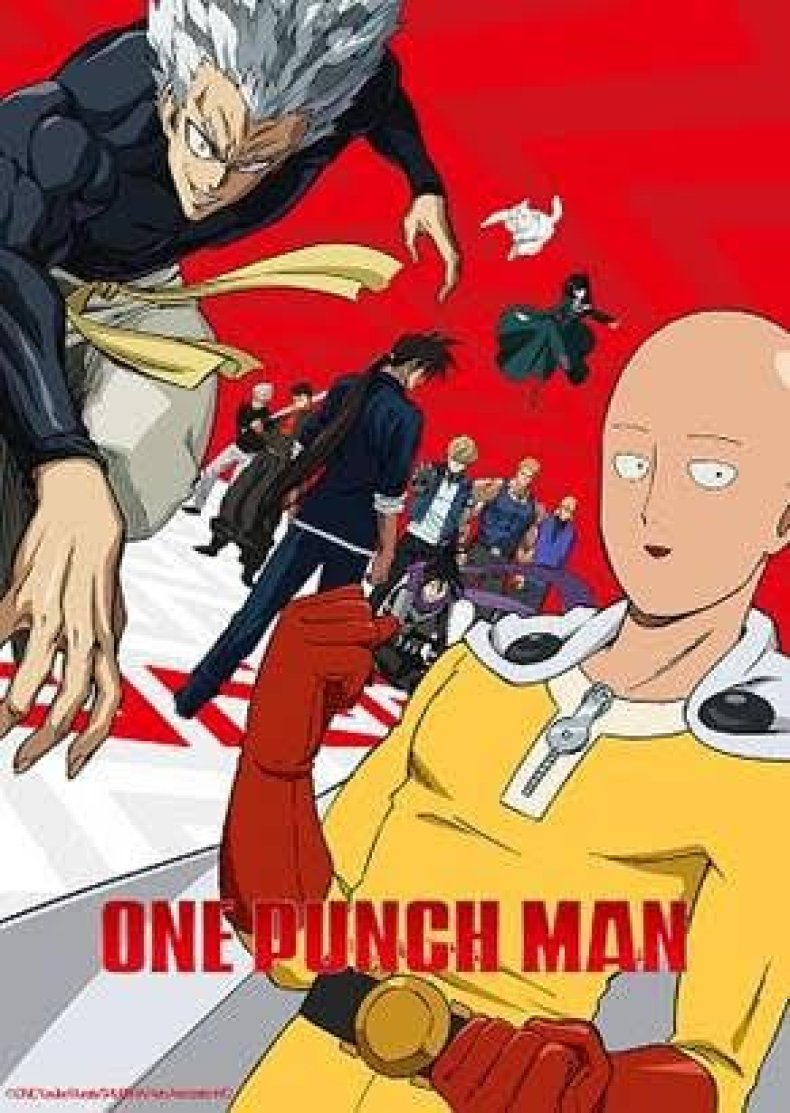 WHAT TIME DOES ONE-PUNCH MAN SEASON 2 APPEAR ON HULU?
One-Punch Man Season 2 is set to premiere on Hulu on the same day of its Japanese broadcast. According to the official TV Tokyo schedule, One-Punch Man Season 2 will air around 1:35 a.m. Japan time on April 9.
Japan is 13 hours ahead of the East Coast so don't expect it on Monday, April 8. Instead, you'll likely see the first episode with English subs early Tuesday, April 9 perhaps around 3 a.m. EDT. We will update this section with an exact time.
HOW TO WATCH ONE-PUNCH MAN SEASON 2 ONLINE
Hulu is the exclusive provider of the second season of One-Punch Man . The streaming service is offering a free-trial for the first month and has many different options for monthly rates. Like the other streaming services, you'll need to sign up with a valid email address and payment option. Fans can watch Hulu on home consoles like PS4, Xbox One and Nintendo Switch. Hulu is also available on iOS and Android devices.
Are you excited for the next season of One-Punch Man ? Let us know your favorite moments from Season 1 in the comments section below.