Why Exactly Has Controversial YouTuber Onision Been Demonetized?
YouTuber James "Gregory" Jackson, better known by his online alias of "Onision," has been indefinitely suspended from the YouTube Partner Program, effectively blocking him from receiving ad revenue through the video-streaming website.
Jackson has been at the center of numerous controversies over the past few years—including allegations that he doxxed someone and accusations that he's pressured fans into sexual encounters. Recently, he was also the subject of a new Discovery+ program called Onision: In Real Life. Hosted by Chris Hansen, the docuseries examines and discusses the accusations of sexual misconduct against the YouTuber. Jackson has released a series of videos responding to the documentary; in the first such video's description, he describes the Discovery+ series as "inaccurate and dishonest."
Given that there have been many calls for YouTube to ban Jackson in the past, the timing of his demonetization might strike some as curious. YouTube would not discuss with Newsweek the specific details of its decision to demonetize Jackson's accounts. According to YouTube, while it's uncommon, the site will occasionally step in if a creator has engaged in troubling behavior that can put others in harm's way, even if said behavior has occurred offline. The company simply communicated that Jackson apparently broke guidelines related to child safety. It's also worth noting that Jackson's suspension from the YouTube Partner Program came shortly after the January 4 premiere of the Onision: In Real Life series.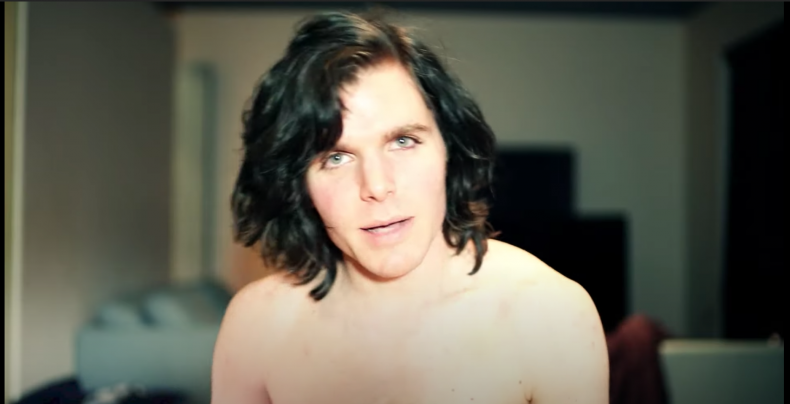 Jackson publicly confirmed the demonetization in a video titled "Farewell," posted on his Onision channel on Tuesday. (Another version of the same clip was also shared to his OnisionSpeaks channel, under the title of "thank you and goodbye.") The video seems to imply that he's leaving YouTube altogether.
In the two-minute clip, Jackson shares a screenshot of the message that he received from YouTube, explaining why he was being suspended and informing him that none of his three YouTube channels would be able to be monetized.
YouTuber Def Noodles shared a screenshot of the letter on Twitter on Tuesday, and YouTube responded, confirming that Jackson's "channels have been suspended from YPP indefinitely for violating our Creator Responsibility policies." YouTube also linked to its policy.
The letter that Jackson spotlights in his video points out the specific guidelines that he apparently violated. It also says that, in addition to his main channel, his two other channels (OnisionSpeaks and UhOhBro) are also being demonetized.
"We are also concerned about continued allegations of off-platform behavior related to child safety that could cause significant harm to the community, violating our Creator responsibility guidelines within our YouTube Partner Program policies. These guidelines explain that we don't allow egregious behavior that has a large negative impact on the community. Additionally, this means that you should be respectful of your viewers, your fellow creators, and our advertisers -- both on and off YouTube," the message in Jackson's video reads.
In January 2020, Newsweek reported that the FBI had apparently opened a case on the YouTuber, according to the call log for the Pierce County Sheriff's Department in Washington. At that time, excerpts of a police report detailing a 911 dispatch to Jackson's home back in September 2019 had been shared around on Twitter; the report describes an incident wherein one of Jackson's children had reportedly fallen from a second-story window.
Before that, in 2019, six women came forward accusing Jackson and his partner Kai of sexual misconduct. As previously reported, the women alleged that the pair pressured them into online or physical sexual encounters. Hansen spoke to a number of the accusers about Onision in a series of YouTube videos that were uploaded between late 2019 and summer 2020.
Also in 2019, the subscription service and crowdfunding website Patreon booted Jackson from its platform for allegedly doxxing a woman. He reportedly shared text messages from—and the phone number of—one of his accusers online, which is a violation of Patreon's rules on harassment and bullying.
Jackson has repeatedly denied the allegations against him. He also has posts on his website in which he claims that he's been proven innocent of the allegations from two separate accusers. The "Farewell" video features screenshots that suggest Jackson has shared those posts from his website with YouTube.
Jackson also lashes out at one of his accusers in that "Farewell" clip, saying that she had "threatened [his] career" in the past. Additionally, he references other celebrities who have had allegations of misconduct brought against them, seemingly in an attempt to demonstrate that such accusations can be proven false.
When contacted by Newsweek for comment, Jackson again insisted that the allegations against him are false, and directed Newsweek to the posts on his website in which he argues for his innocence.