An OnlyFans creator has alleged that she had sexual intercourse with multiple Meta employees and it successfully reversed the ban on her Instagram account.
Kity Lixo made the statement during an appearance on The Jumper podcast hosted by Adam John Grandmaison, or @Adam22 on Twitter.
A video of the 2-minute, 11-second conversation has been viewed 1.5 million times. OnlyFans is a platform where content creators can earn money from users who subscribe to their content—the "fans", according to their website.
She revealed the information after Adam asked her, "What's the sluttiest thing you've ever done?"
She said she slept with a Facebook employee she knew so he would unban her account, which had been locked multiple times.
Facebook is under the Meta umbrella, along with Instagram, WhatsApp, and others.
"He taught me what the review process is like when you get your Instagram shut down and which departments work on which things," she said.
She claimed that the male employee told her that Meta's "Integrity Department" oversees which accounts are banned and has the ability to restore them.
It led her to search the employee's Instagram connections, notably those who worked in the "integrity" area of the company.
She then searched LinkedIn, she said, where she messaged employees of that department. She didn't have luck using that route, however.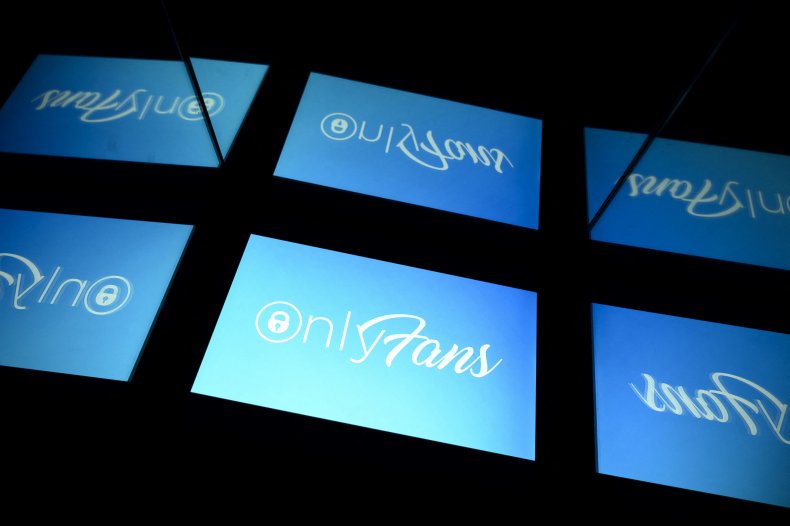 "So, I stalked them on Instagram through my backup but still slutty account," she said. "I managed to find a couple (employees), not from that department but still people that worked at Instagram in LA."
She said she allegedly met up "with a couple" employees in the Los Angeles area, adding that they know about her podcast.
"We met up and I f**ked a couple of them and I was able to get my account back two-three times," Kitty Lixo said, recommending others with locked accounts to continue reaching out to the platform for eventual ban reversal.
Newsweek reached out to Kitty Lixo for comment. She has 199,000 Instagram followers.
Meta Policy
Meta's website contains a section on "Sexual Exploitation," which states that while the company allows "for the discussion of sex worker rights advocacy and sex work regulation," it also restricts "sexually-explicit language that may lead to sexual solicitation because some audiences within our global community may be sensitive to this type of content."
"We draw the line, however, when content facilitates, encourages or coordinates sexual encounters or commercial sexual services between adults," the website continues. "We do this to avoid facilitating transactions that may involve trafficking, coercion and non-consensual sexual acts."
Instagram's website shares much of the same ideology, mentioning "a variety of reasons" why nudity is not allowed on the platform. That includes photos, videos and even some digitally-created content "that show sexual intercourse, genitals, and close-ups of fully-nude buttocks. It also includes some photos of female nipples."
However, photos that include breastfeeding, giving birth and after-birth moments, and other health-related situations are allowed, such as a post-mastectomy or gender confirmation surgery, or "an act of protest."
Sex Work Decriminalization
A 2020 piece by the American Civil Liberties Union advocated for decriminalizing sex work, citing an expected reduction of police violence; reducing violence from workers' clients; it would allow for better health outcomes; it would reduce mass incarceration and the effect on racial disparities as trans incarceration levels remain high; and it would advance the LGBT community as a whole.
Survivors Against SESTA, in reference to "The Stop Enabling Sex Traffickers Act" in Congress, referred to a recent Transgender Discrimination survey that found that 11 percent of respondents reported having done sex work, including 33 percent of Latino respondents and 40 percent of Black respondents.
Organizations like Amnesty International also call for decriminalization, pushing for governments to protect and not hurt sex workers with bad policies because criminalization "makes sex workers less safe."
"It does not mean the removal of laws that criminalize exploitation, human trafficking or violence against sex workers," Amnesty International says. "These laws must remain and can and should be strengthened. It does mean the removal of laws and policies criminalizing or penalizing sex work.
"This includes laws and regulations related to selling and buying or organizing sex work, such as solicitation, renting premises, "brothel keeping" and living off the proceeds of "prostitution." Another sex worker previously revealed he used prostitution to help him get into college. Yet another sex worker said she's a 54-year-old and is in the top one percent of OnlyFans earners. But one aunt was slammed for "glorifying" sex work to her niece.
"I'd 100 percent do it again," Kitty Lixo told the Daily Dot. "I deserve to be heard (because) I contribute to their platform in a sizable way."
Newsweek reached out to Meta for comment.