Opera House Hotel Is the Source of Legionnaires' Outbreak, Say New York City Health Officials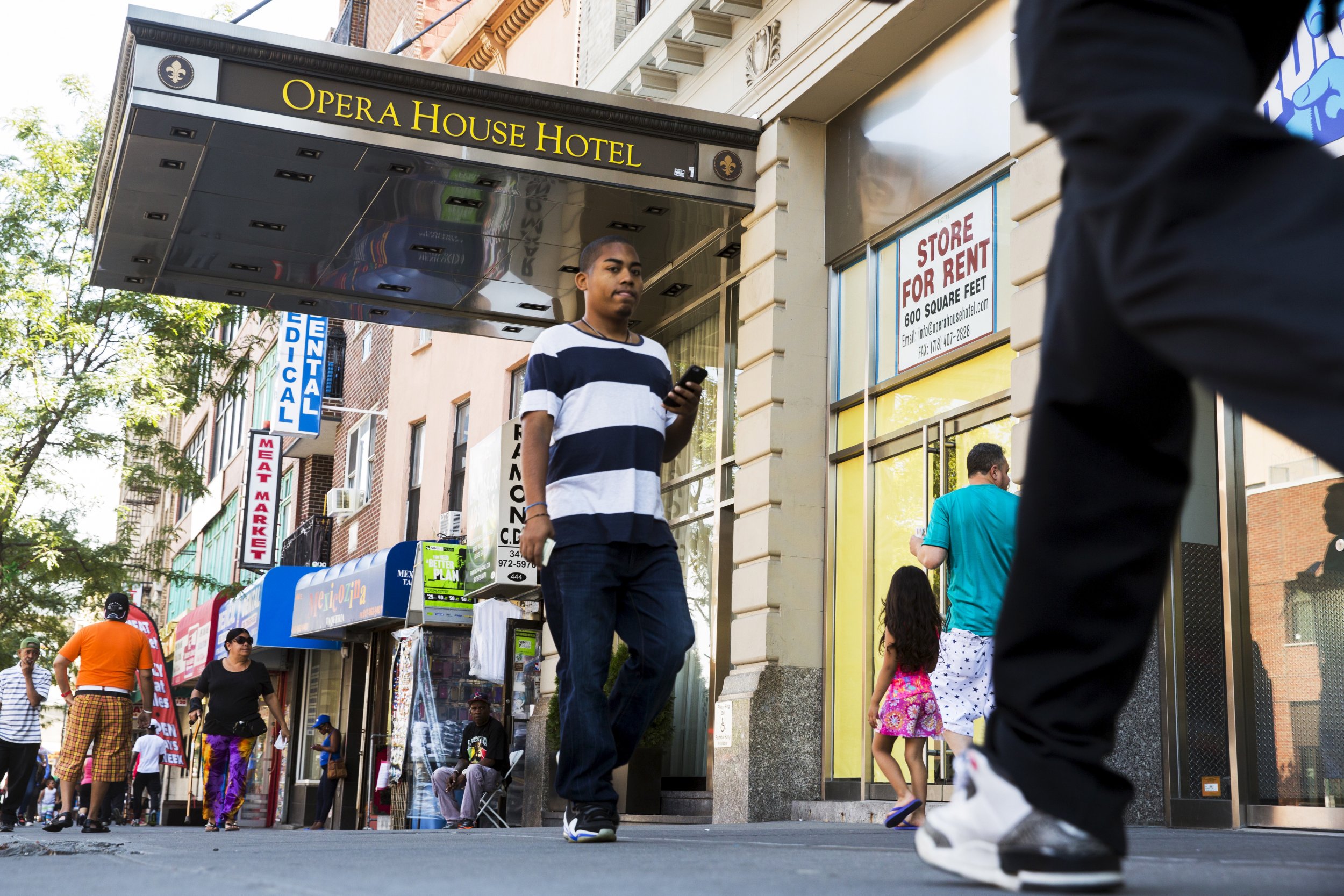 New York City officials on Thursday said they have identified the original source of the bacteria that is the cause of an outbreak of Legionnaires' disease in the South Bronx, which began in July. After an extensive analysis of bacteria samples taken from affected cooling towers, officials from the New York City Department of Health and Mental Hygiene, working along with the state's Wadsworth Center and the U.S. Centers for Disease Control and Prevention, have determined that the strain of Legionella bacteria found in the cooling tower at the Opera House Hotel had the same "DNA fingerprint" as the bacteria strain found in samples taken from patients.
"We eliminated the danger posed by the Opera House Hotel's cooling tower as soon as it tested positive for disease-causing Legionella," Dr. Mary Bassett, the city's health commissioner, said in a statement. "Today, all cooling towers in the affected area have been disinfected, and all cooling towers across the city are being evaluated and disinfected if necessary."
Bassett said now that the source has been identified, the health department has also officially declared the outbreak over. No new cases have been detected since August 3. The outbreak has sickened 128 people in the South Bronx and killed 12. Doctors diagnosed the first case of Legionnaires' disease, a potentially fatal form of bacterial pneumonia, on July 22. A person may contract the illness after breathing in contaminated water that's vaporized or misted from cooling towers and other water systems.
To identify the Legionella bacteria strain, the laboratories analyzed samples from cooling towers and patients with three methods: pulsed-field gel electrophoresis, sequenced based typing and whole genome sequencing. Samples from patients tested were found to have a strain of Legionella pneumophila serogroup 1 (Lp1). The laboratories then looked for the Lp1 strain in the samples taken from cooling towers.
The health department says it will continue to investigate the circumstances that led to the contamination of the Opera House Hotel's cooling tower, though the agency has suggested that poor maintenance and inadequate cleaning likely contributed to the problem. The hotel, located on 149th Street, has since cooperated with officials and the cooling tower has now been serviced and disinfected.
New York City Mayor Bill de Blasio and lawmakers have also worked to develop stricter regulations to reduce the likelihood of subsequent outbreaks. Last week, New City Council voted unanimously to pass legislation to mandate strict regulations of cooling towers, including hefty fines for as much as $25,000 and possibly time in prison if a property owner doesn't adhere to law or comply with orders from the health department.