Operation Varsity Blues, a true crime documentary streaming now on Netflix, explores a police sting that brought down rich and famous families who had tried to bribe their way into top universities.
Two of the celebrities embroiled in the scandal were Lori Loughlin and Felicity Huffman, who both spent time in prison. With the actors now out of jail, here is what has happened since their release.
Lori Loughlin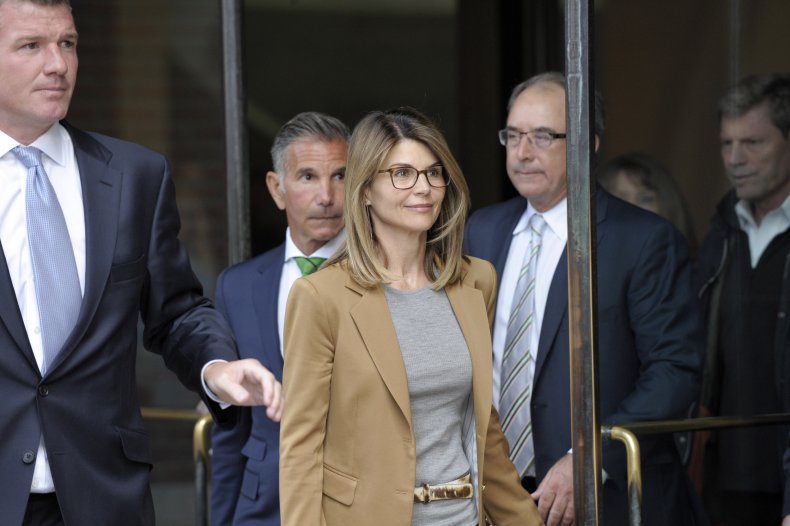 The former Full House actor, 56, recently completed her court-mandated two weeks of community service. She worked with Project Angel Food, a Los Angeles charity, and is still volunteering there.
The organisation, which provides food packages to people with serious illnesses, told People: "Lori Loughlin completed her community service in early February. We are grateful that she's a compassionate person who continues to volunteer with Project Angel Food."
This community service followed Loughlin's release from a California prison in December 2020. She served two months and was fined $150,000.
Her husband, fashion designer Mossimo Giannulli, was sentenced to five months in prison in May 2020. He began his sentence in a federal penitentiary in Lompoc, California, last November.
In January, Giannulli appealed to serve the remainder of his sentence at home, because the isolation he was experiencing linked to coronavirus restrictions in prison had "placed a significant toll on his mental, physical and emotional well-being."
However, the judge ruled that he had "not established that those conditions alone demonstrate an 'extraordinary and compelling' reason for his release." His sentence is set to end on April 17.
Loughlin has not announced what her next acting project will be.
Felicity Huffman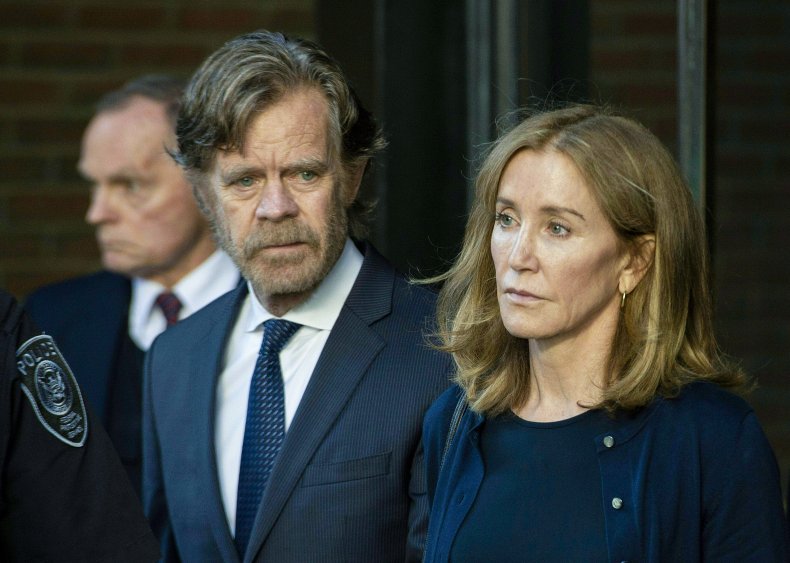 The Desperate Housewives star, 58, was sentenced to two weeks in prison and released in late October 2019. She left two days early thanks to a policy that allows inmates to be released on a Friday if their sentence ends on a weekend.
Huffman, an Oscar nominee, served her term in the same California facility where Loughlin was later incarcerated. She was also ordered to complete 250 hours of community service and fined $30,000.
As of February, she continues to work at the Teen Project in L.A.
A statement from the organisation in January 2020 read: "For the last two years, Felicity and younger daughter Georgia have been going to the Teen Project two to three times a week and tutoring young high school girls to help them get their GED. These are girls who are from at-risk populations, who have been on the streets, human trafficked or suffered addiction."
Huffman's husband, actor William H. Macy, was not charged in the scandal. He continues his lead role in the 11th and final season of Shameless. Their daughter Sophia Macy, whose SAT scores Huffman paid $15,000 to have improved, appeared in a 2020 episode of the CBS All Access reboot of The Twilight Zone.
Huffman's first post-scandal role has been announced. Per IMDB, she will play Susan Savage in a TV comedy. Savage is a real-life figure who became the owner of a minor league baseball team after the death of her husband.
Operation Varsity Blues: The College Admissions Scandal is streaming now on Netflix.