Watch the First Minute of 'Orange is the New Black' Season 5: Does Daya Shoot C.O. Humphrey?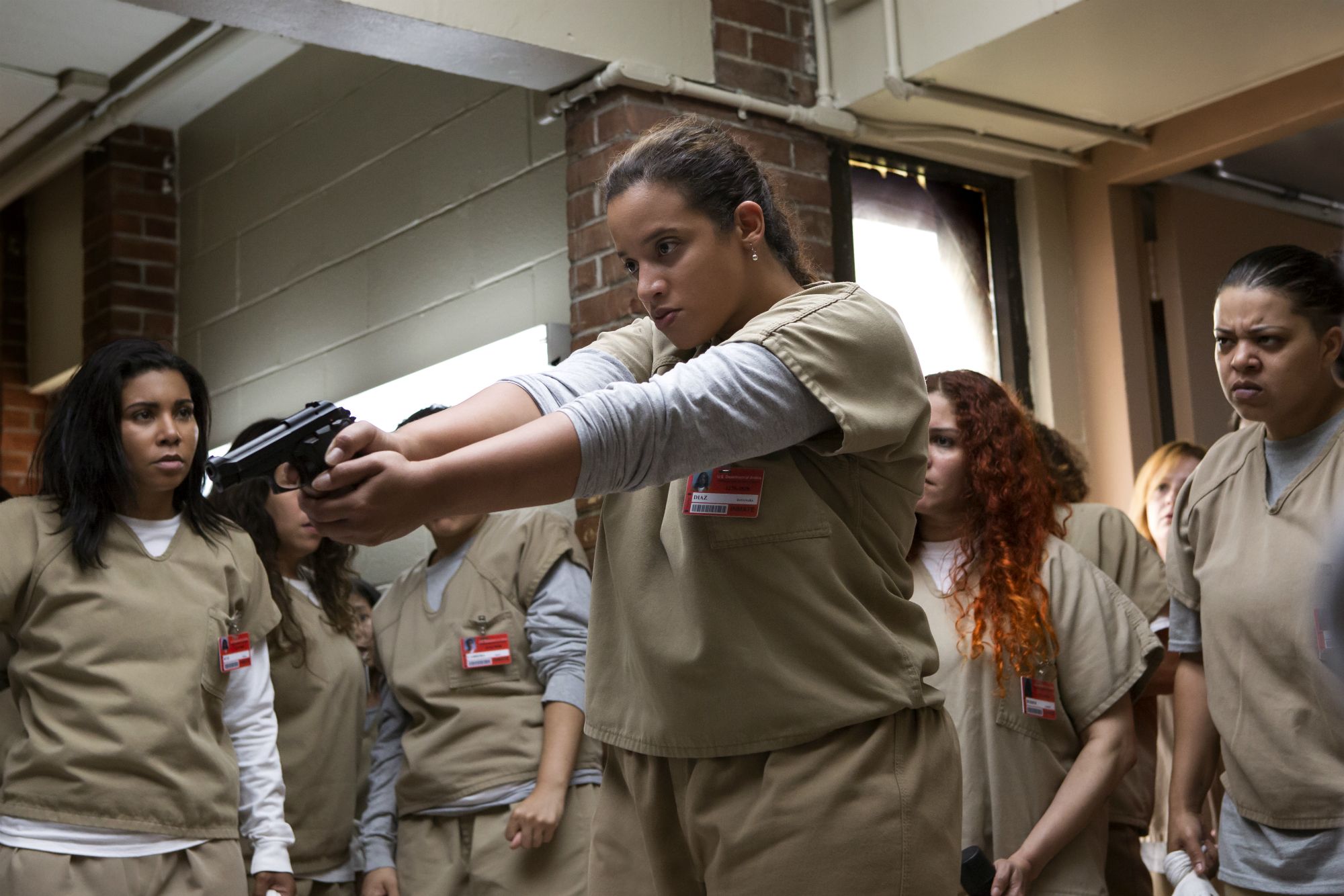 Orange is the New Black is back on Netflix this June and it's going to be, quite literally, riotous.
Netflix released the first minute of the Season 5 premiere Tuesday morning, with the action picking up exactly where the last season left off—the inmates of Litchfield revolting against the guards after the death of fan favorite Poussey.
The premiere picks up with Daya (Dascha Polanco) holding C.O. Humphrey at gunpoint while her fellow prisoners cheer her on to shoot him.
Related: Uzo Aduba on 'Orange is the New Black' Season 4 and Show's Shelf Life
Watch here:
A gunshot can be heard at the end of the clip, indicating that Daya does indeed shoot, but her target isn't identified.
Season 5 of Jenji Kohan's hit prison dramedy will take place in real time across 72 hours inside Litchfield prison. The explosive season will follow the riot that began at the end of season four.
The revolt was sparked by one of the prison's correctional officers evading charges for the accidental death of Poussey, played by Samira Wiley, during a prison protest. The scenes mirrored the real-life deaths of black citizens in America in police-related incidents in recent years.
Orange is the New Black Season 5 streams globally on Netflix from June 9