Russian Mayor Accused of Meddling in Zoo Mascot Vote After Opposition Backs Orangutan
The Russian government has been accused of meddling in a zoo mascot vote after it unexpectedly turned into a political battle when opposition supporters backed an orangutan to win.
Novosibirsk Zoo, in Siberia, organized a public vote to determine its new mascot for 2022. The choices were between Batu the orangutan, Aisha the cat, Max the Amur tiger, Sayan the snow leopard and Shilka the polar bear cub.
The vote caught the attention of Sergei Boyko, a member of Novosibirsk city council and supporter of Alexei Navalny, a longstanding opponent to Russian president Vladimir Putin.
In a YouTube broadcast in January, Boyko said that against the backdrop of everything going on in Novosibirsk, the orangutan was the "best option to win."
Boyko is currently in exile, having fled Russia in fears of arrest linked to his involvement with Alexei Navalny.
Opposition leader Navalny was jailed in February 2021 for violating terms of a 2014 suspended sentence for fraud. Prosecutors accused him of failing to turn up to report regularly to police during 2020. However, during that time Navalny had been getting emergency treatment in Berlin after being poisoned by Novichok nerve agent.
Navalny said that the fraud case had been fabricated in order to silence him.
The orangutan had not been expected to win, The Moscow Times reported, as many voters considered it inappropriate for his face to be the stamp for the Siberian capital.
But following Boyko's comments, Batu quickly received a wave of online support from backers of the opposition. He quickly sped ahead in the polls, becoming the most likely candidate to win.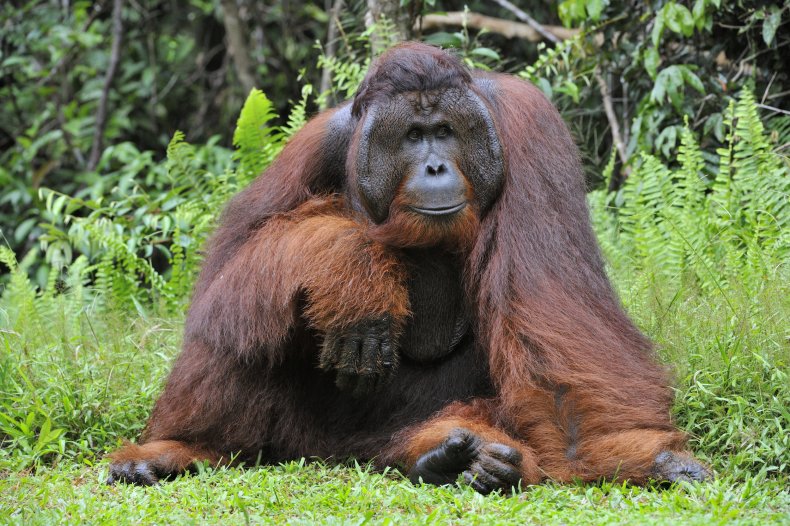 After realizing Batu had turned into an opposition hero, local news site Tayga.info said that Putin's administration began to take an interest. The news site said Putin's Siberian representative sent an urgent request to the office of the Novosibirsk mayor, Anatoly Lokok, to try and stop the orangutan from winning.
After this, Shika the polar bear cub began to take the lead. Sayan the snow leopard suddenly then received 25,000 votes within just a few hours. The polling website however, had only received 1,851 visitors, the Mirror reported.
Following the bizarre turn of events, Novosibirsk Zoo took the decision to scrap the vote altogether.
In a statement on its website, the zoo said: "Unfortunately, today we see that our animals have become participants in a farce organized by the people," the zoo wrote on its website. "Novosibirsk Zoo is not interested in such attention to our animals, and we do not like offensive memes, therefore we ask that the survey be stopped and its results not taken into account."
Putin has been president of Russia since 1999 and his regime has repeatedly been accused of rigging elections by eliminating any opposition. A referendum in July, 2021, allowed him to stay in office until 2036.