Orlando Shooting: 'Harry Potter' Play Lights Up in Rainbow Colors for Orlando Victims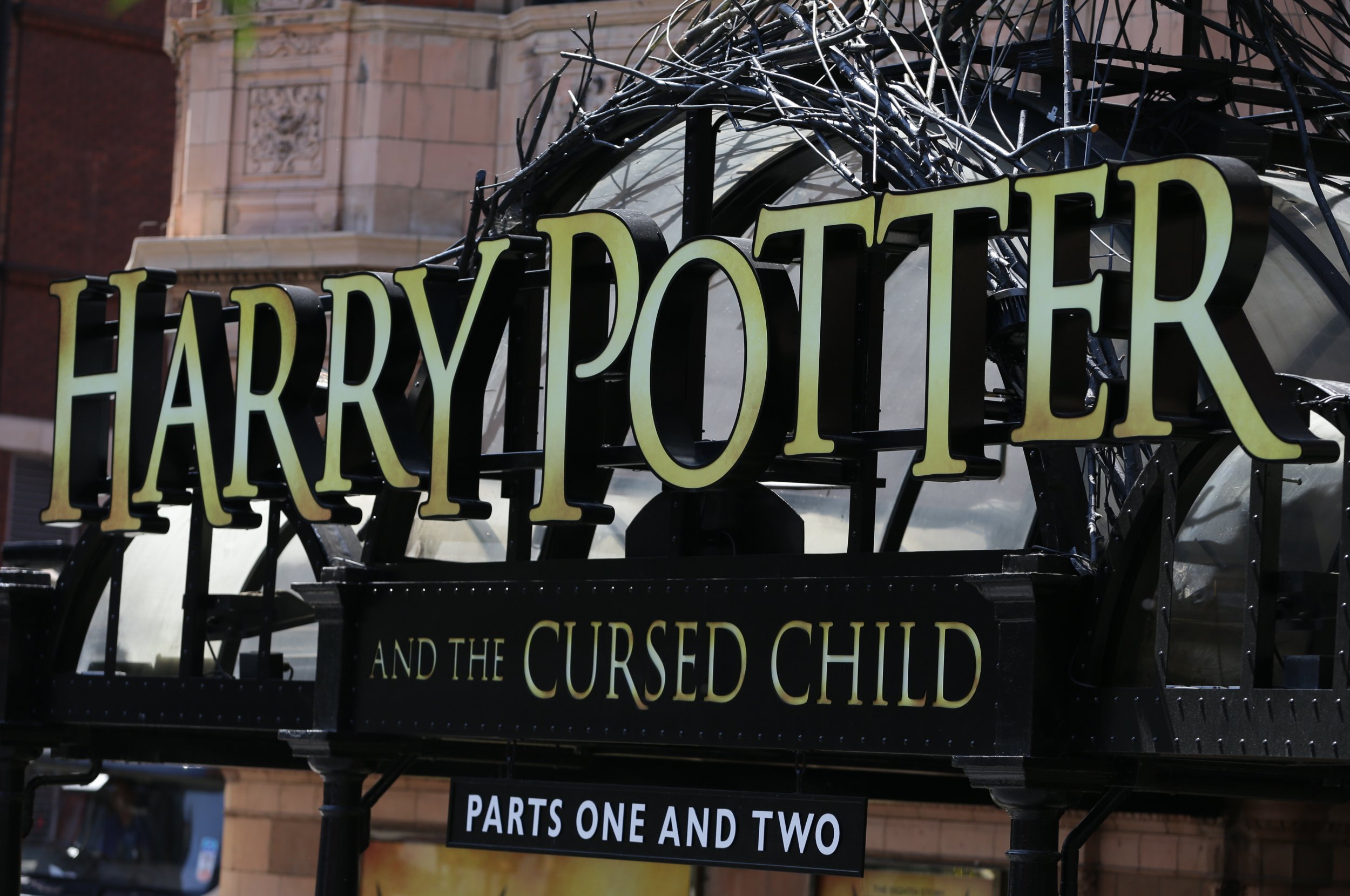 "Love is love" is the message that has permeated across social media in the days since the attack that left 50 revelers dead at a gay nightclub in Orlando early Sunday morning. But if love can't conquer all alone—how about some magic, too?
As thousands congregated in London's gay quarter, Old Compton Street, Monday night to pay respect to the 49 lives lost, the nearby Harry Potter and the Cursed Child play at the Palace Theatre on Shaftesbury Avenue joined in with a colorful tribute of its own.
Harry Potter creator J.K. Rowling tweeted a powerful image of the screens outside the theater lighting up with the rainbow flag that symbolizes the LGBT community. She captioned the image with the hashtag #LoveIsLove.
The tribute not only serves as a show of solidarity with mourners across the world, but can also be seen as a tribute to one of the victims who was part of the extended Potter family.
Luis Vielma, a 22-year-old theme park ride operator, who worked on the Harry Potter and the Forbidden Journey attraction at Universal Orlando, was among the 49 people killed by Omar Mateen at Pulse nightclub Sunday.
Rowling led tributes to Vielma Monday, tweeting that she couldn't "stop crying" after learning about his death.
The Forbidden Journey ride was closed Sunday out of respect to Vielma, a Universal Orlando spokesperson told Newsweek .
A spokesperson for the theme park told Newsweek: " We are deeply saddened over the loss of our team member. We are working to support his friends and colleagues here at Universal Orlando. Our thoughts and prayers are with Luis, his family, and all the victims of this tragedy."