Osama Bin Laden Had 'Loose Change,' a 9/11 Conspiracy Theory Documentary, in His Secret Compound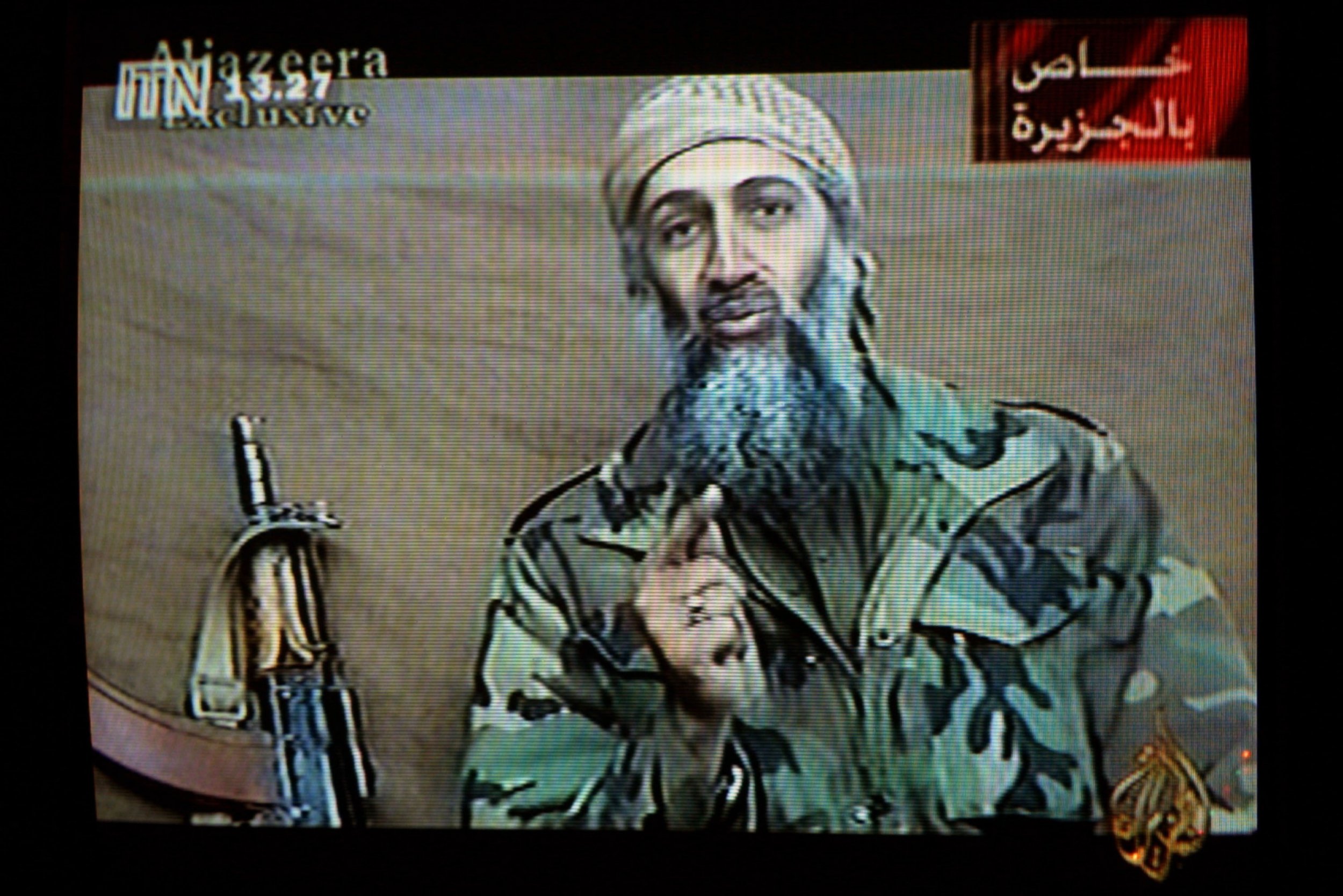 The infamous leader of the terrorist group that planned the September 11, 2001 attacks had a 9/11 conspiracy theory film on his computer, according to files posted online by the CIA this week.
As Newsweek reported, the CIA released a trove of some 470,000 files recovered from Al-Qaeda leader Osama bin Laden's secret compound in Pakistan, where he was killed by a team of Navy Seals in May 2011. As one might expect, there were certainly some disturbing materials among the terrorist's files. The CIA wrote in a warning accompanying the files (which seemed to be temporarily unavailable Thursday): "The material in this file collection may contain content that is offensive and/or emotionally disturbing. This material may not be suitable for all ages. Please view it with discretion."
Among the disturbing files were also some that were...odd. For instance, bin Laden appeared to have a file of the entire documentary Loose Change, which is the most famous 9/11 so-called truther film. (Newsweek was able to download the file from the CIA trove Wednesday before the files went down Thursday).
The 9/11 truthers are folks who don't believe the official story behind the hijacking attacks (that they were planned and carried out by Al-Qaeda) is what actually happened, oftentimes instead believing it was an "inside job" by the government. Released in 2005, or about four years after the attacks, Loose Change doesn't really present a case for what happend but rather attempts to poke holes in the mainstream narrative, often with sketchy science. It was a viral sensation in the early days of the modern internet, and apparently bin Laden secured himself a copy. For what it's worth, the creator of the film (who was a teenager at the time he made it) has backed away from some of his claims and won't say if he still thinks the deadly attacks were an inside job.
"I can't answer that. Because 'inside job' has a stigma, so I can't without being set-up for something," Dylan Avery told The Outline in August. "Directors make movies, then they make more movies. They're capsules of where the world is, and where the director is at the time. Are there a pile of questions about 9/11 that have yet to be addressed? Yeah, I think that's absolutely fair to say. If I'd have known that by putting out that film I was going to have to spend the rest of my life still having to say whether I agree with it, I don't know if I would've."
The film wasn't the only somewhat curious video bin Laden had in his files. His stash included the viral sensation Charlie Bit My Finger, crochet tutorials and Tom and Jerry cartoons.
"CIA Director Mike Pompeo authorized the release in the interest of transparency and to enhance public understanding of al-Qa'ida and its former leader," the CIA wrote in a press release.