Oscars 2021: Why LaKeith Stanfield and Daniel Kaluuya are Both Best Supporting Actor Nominees
Judas and the Black Messiah seems to be a movie without a lead actor. At least, it is according to the voters of the Academy Awards, who put its stars LaKeith Stanfield and Daniel Kaluuya both into the Best Supporting Actor category.
This is despite Judas and the Black Messiah's distributor Warner Bros. campaigning for Stanfield to be nominated for Best Actor and Kaluuya for Best Supporting Actor.
This is according to their own website. On the Warner Bros. For Your Consideration page, Stanfield is listed under best actor, while Kaluuya is under best-supporting actor alongside co-star Jesse Plemons.
This ranking is also supported by the movie's very own title, with Stanfield's William O'Neal the 'Judas' who betrays Kaluuya's 'Black Messiah', the Illinois Black Panther Party leader Fred Hampton.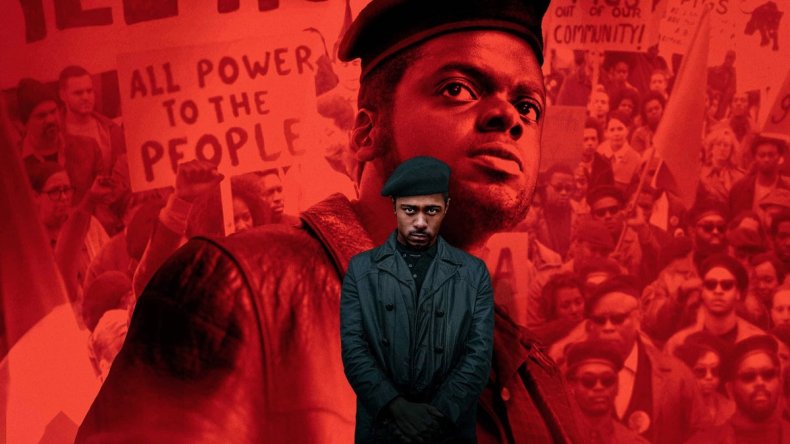 However, the categories suggested by their for your consideration (FYC) website was confused by an FYC email sent to all major awards bodies. In this email, there is an image from the movie poster that combines a very large picture of Kaluuya with a small picture of Stanfield, suggesting that the former was the lead and the latter the supporting.
However, Academy voters have decided that both are considered as supporting performances. This is because, though distributors and production companies suggest which categories performances fall into, Academy voters are free to choose whether a performance is considered a supporting or lead performance according to their own feelings.
Unlike other voting bodies, where everyone votes for every category, the nominees for the acting categories at the Oscars are only decided by other actors. This can sometimes see actors deciding what is lead and supporting not by length of time on screen but by whether a performance feels emotionally like a lead performance.
This has led to some notably strange categorisations in the past. Anthony Hopkins, for example, won Best Actor for playing Hannibal Lector in The Silence of the Lambs, despite appearing in the movie for just 16 minutes.
This was even the case with the first ever Best Supporting Actress winner at the 9th Academy Awards in 1936. That year, the roles of Best Actress winner Luise Rainer (for The Great Ziegfeld) and Supporting Actress champ Gale Sondergaard (Anthony Adverse) are on screen for roughly the same amount of time.
There have also been cases of studios tactically putting actors into supporting categories that look easier for them to win. This was an accusation made against the film Fences when Viola Davis won Best Supporting Actress in 2017, despite being in most of the movie. Similarly, Rooney Mara and Cate Blanchett are in pretty much the same amount of Carol. However, campaigning by The Weinstein Company saw Mara relegated to Best Supporting Actress to prevent the two battling it out in one category in the way that Kaluuya and Stanfield will now have to do.
Again, though, the ultimate decision is at the whim of a group of actors to decide what feels like a lead performance. Davis is nominated in 2021 as Best Actress for Ma Rainey's Black Bottom, despite her character being on screen for 26 minutes—much less screen time than she got in Fences. However, Ma Rainey is the title character, and the action of the movie completely revolves around her. This is compared to in Fences, when most of the action is set off by her husband, played by Denzel Washington.
With Judas and the Black Messiah, it seems that voters for the film have been split between voting for Kaluuya, who is in the film less, and Stanfield, who arguably gives the less commanding performance, for Best Supporting Actor.
Per the Academy's rules, to be nominated a performance has to receive a required number of votes. If a role is voted for in both lead and supporting categories, and receives a required number of votes in both, then the performance is put into the category in which it received the most total votes. In the case of Judas and the Black Messiah, this was evidently Best Supporting Actor for both roles.