Every Black Actor Nominated for an Oscar
At the Oscars, there have been around 1,750 separate nominations for Best Actor, Best Actress, Best Supporting Actress and Best Supporting Actor, but just over 75 (4.5 percent) of these have been Black actors.
Of the winners from the four acting categories, 5.3 percent have been Black, with only 19 out of 354 awards collected by Black actors.
The first acting Oscar to be won by a Black person went to Hattie McDaniel for Gone with the Wind in 1939. However, the win was hardly a major victory for representation, as the actress was banned from sitting with her co-stars on the night due to segregation. McDaniel's win would also be the last nomination of a Black actor for a decade.
Although Black actors have been more celebrated at the Academy Awards in recent years, the Oscars have still been criticized for their lack of diversity. In 2015, #OscarsSoWhite began trending on Twitter after the Academy failed to nominate a single Black actor. The 92nd Oscars (which took place in February 2020), meanwhile, was the last to award all four acting categories to white actors, with Cynthia Erivo the only Black actor nominated in any of the four categories.
The 2021 Oscar nominations, however, see Black actors better represented than in the past, with a record three Supporting Actor nominations, Best Actress nominations for Andra Day and Viola Davis and posthumous Best Actor nod for Chadwick Boseman.
Every Black actor who has won An Oscar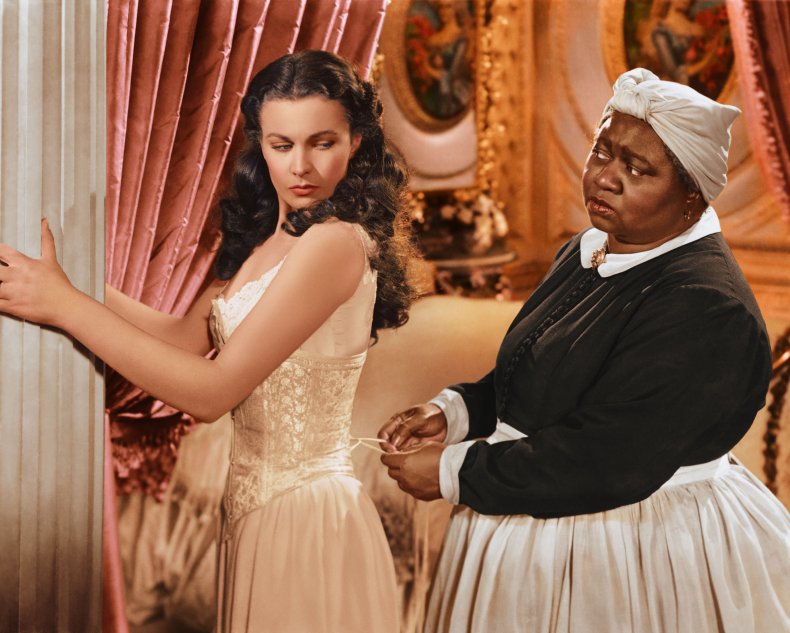 1939 - Hattie McDaniel for Gone with the Wind (Best Supporting Actress)
1963 - Sidney Poitier for Lilies of the Field (Best Actor)
1982 - Louis Gossett Jr. for An Officer and a Gentleman (Best Supporting Actor)
1989 - Denzel Washington for Glory (Best Supporting Actor)
1990 - Whoopi Goldberg for Ghost (Best Supporting Actress)
1996 - Cuba Gooding Jr. for Jerry Maguire (Best Supporting Actor)
2001 - Halle Berry for Monster's Ball (Best Actress)
2001 - Denzel Washington for Training Day (Best Actor)
2004 - Jamie Foxx for Ray (Best Actor)
2004 - Morgan Freeman for Million Dollar Baby (Best Supporting Actor)
2006 - Jennifer Hudson for Dreamgirls (Best Supporting Actress)
2006 - Forest Whitaker for The Last King of Scotland (Best Actor)
2009 - Mo'Nique for Precious (Best Supporting Actress)
2011 - Octavia Spencer for The Help (Best Supporting Actress)
2013 - Lupita Nyong'o for 12 Years a Slave (Best Supporting Actress)
2016 - Mahershala Ali for Moonlight (Best Supporting Actor)
2016 - Viola Davis for Fences (Best Supporting Actress)
2018 - Mahershala Ali for Green Book (Best Supporting Actor)
2018 - Regina King for If Beale Street Could Talk (Best Supporting Actress)
Every Black actor nominated for an Oscar
Best Actress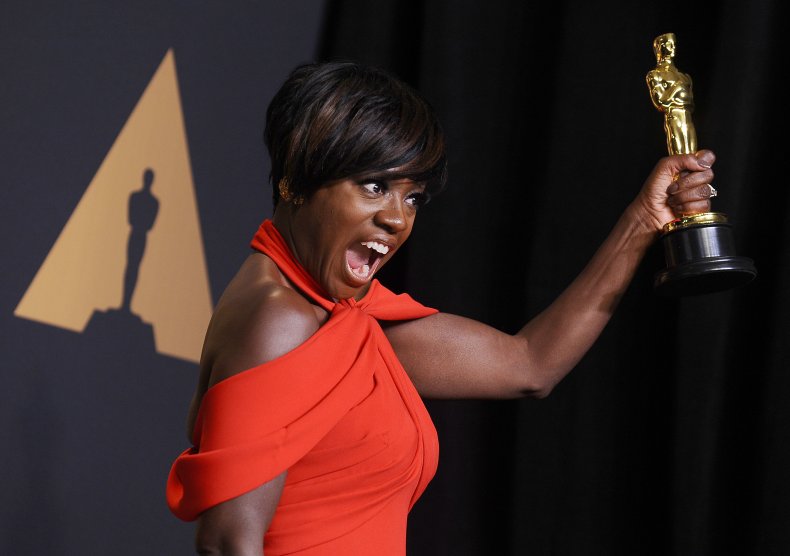 1954 - Dorothy Dandridge for Carmen Jones
1972 - Diana Ross for Lady Sings the Blues
1972 - Cicely Tyson for Sounder
1974 - Diahann Carroll for Claudine
1985 - Whoopi Goldberg for The Color Purple
1993 - Angela Bassett for What's Love Got to Do with It
2009 - Gabourey Sidibe for Precious
2011 - Viola Davis for The Help
2012 - Quvenzhané Wallis for Beasts of the Southern Wild
2016 - Ruth Negga for Loving
2019 - Cynthia Erivo for Harriet
2020 - Andra Day for The United States vs. Billie Holiday
2020 - Viola Davis for Ma Rainey's Black Bottom
Best Actor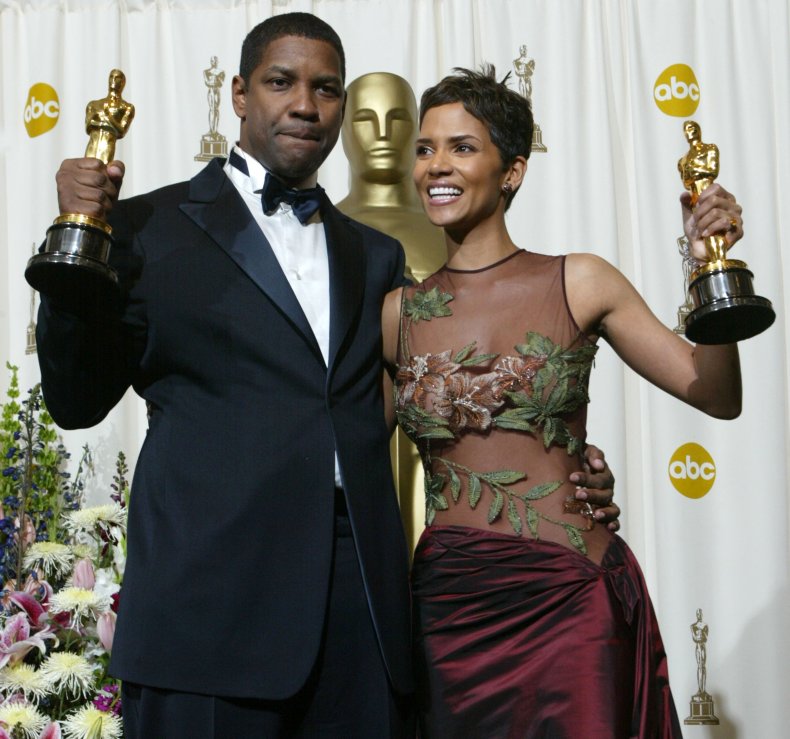 1958 - Sidney Poitier for The Defiant Ones
1970 - James Earl Jones for The Great White Hope
1972 - Paul Winfield for Sounder
1986 - Dexter Gordon for Round Midnight
1989 - Morgan Freeman for Driving Miss Daisy
1992 - Denzel Washington for Malcolm X
1993 - Laurence Fishburne for What's Love Got to Do with It
1994 - Morgan Freeman for The Shawshank Redemption
1999 - Denzel Washington for The Hurricane
2001 - Training Day for Alonzo Harris
2001 - Will Smith for Ali
2004 - Don Cheadle for Hotel Rwanda
2005 - Terrence Howard for Hustle & Flow
2006 - Will Smith for The Pursuit of Happyness
2009 - Morgan Freeman for Invictus
2012 - Denzel Washington for Flight
2013 - Chiwetel Ejiofor for 12 Years a Slave
2016 - Denzel Washington for Fences
2017 - Roman J. Israel, Esq. for Roman J. Israel
2017 - Daniel Kaluuya for Get Out
2020 - Chadwick Boseman for Ma Rainey's Black Bottom
Best Supporting Actress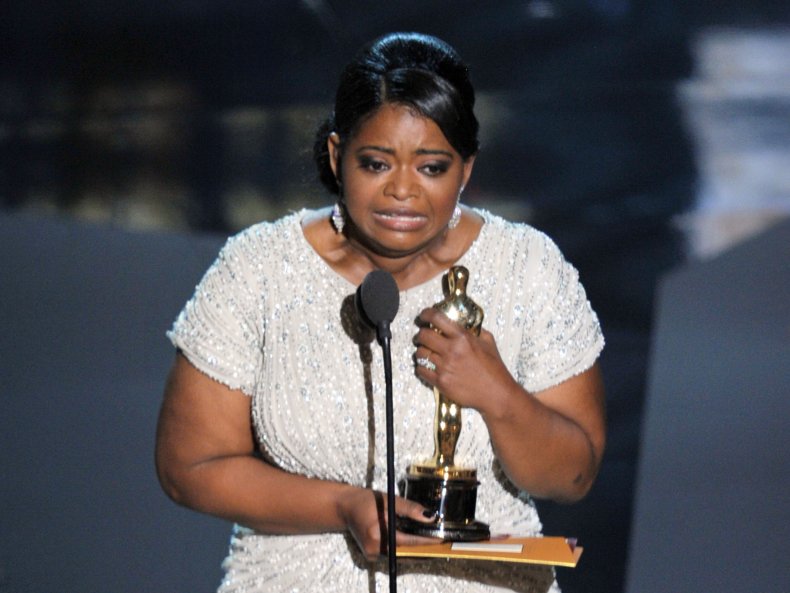 1949 - Ethel Waters for Pinky
1959 - Juanita Moore for Imitation of Life
1967 - Beah Richards for Guess Who's Coming to Dinner
1983 - Alfre Woodard for Cross Creek
1985 - Margaret Avery for The Color Purple
1985 - Oprah Winfrey for The Color Purple
1996 - Marianne Jean-Baptiste for Secrets & Lies
2002 - Queen Latifah for Chicago
2004 - Sophie Okonedo for Hotel Rwanda
2007 - Ruby Dee for American Gangster
2008 - Viola Davis for Doubt
2008 - Taraji P. Henson for The Curious Case of Benjamin Button
2016 - Naomie Harris for Moonlight
2016 - Octavia Spencer for Hidden Figures
2017 - Octavia Spencer for The Shape of Water
2017 - Mary J. Blige for Mudbound
Best Supporting Actor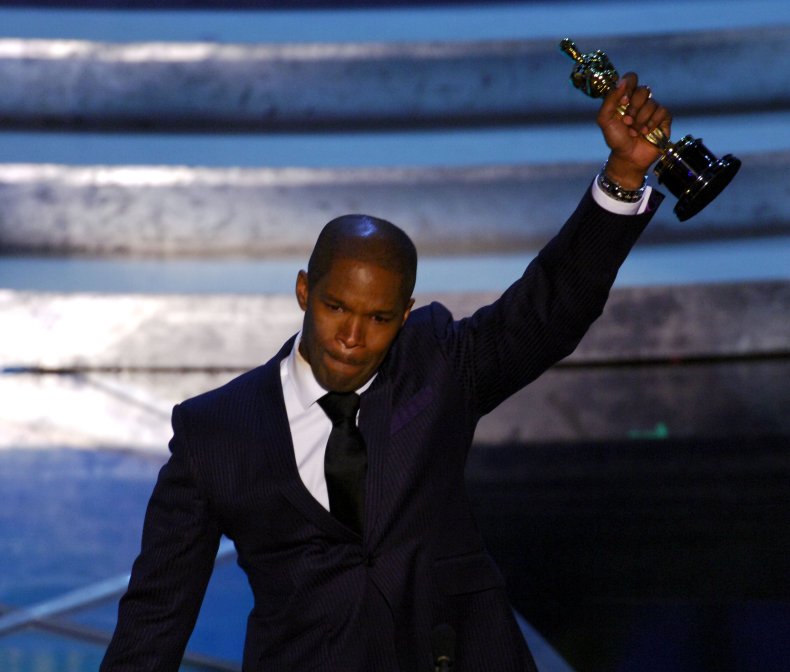 1969 - Rupert Crosse for The Reivers
1981 - Howard Rollins for Ragtime
1984 - Adolph Caesar for A Soldier's Story
1987 - Morgan Freeman for Street Smart
1987 - Denzel Washington for Cry Freedom
1992 - Jaye Davidson for The Crying Game
1994 - Samuel L. Jackson for Pulp Fiction
1999 - Michael Clarke Duncan for The Green Mile
2003 - Djimon Hounsou for In America
2004 - Jamie Foxx for Collateral
2006 - Djimon Hounsou for Blood Diamond
2006 - Eddie Murphy for Dreamgirls
2013 - Barkhad Abdi for Captain Phillips
2020 - Daniel Kaluuya for Judas and the Black Messiah
2020 - Leslie Odom Jr. for One Night in Miami
2020 - Lakeith Stanfield for Judas and the Black Messiah