Ashley Graham Breaks Silence on 'Rude' Hugh Grant Interview
Model Ashley Graham has spoken out about the backlash she received after her awkward Oscars interview with Hugh Grant went viral.
Graham chatted to the actor ahead of Sunday's 95th Academy Awards, but he seemed annoyed at her line of questions and frustrated he missed a significant cultural reference.
But when asked about the incident the following day, Graham agreed you cannot control how someone will act in an interview.
"You know what, my mama told me to kill people with kindness," she told TMZ at Los Angeles Airport on Monday.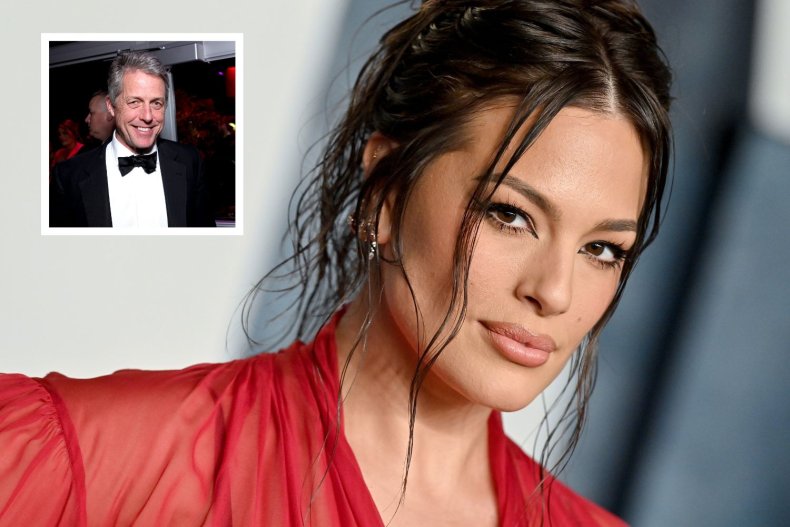 Grant was accused of being rude to Graham ahead of the Oscars ceremony and giving her curt replies to her questions.
She had asked him: "What was it like to be in Glass Onion? How fun is it to shoot something like that?"
He bluntly replied: "Well I'm barely in it, I was in it for about three seconds."
Graham tried to keep the conversation going, asking "it still must have been fun though, you had fun right?" but the Paddington 2 actor simply told her, "umm, almost."
Another awkward moment saw Grant apparently get annoyed when Graham did not get his reference to "vanity fair".
She had asked him about the fanfare around the Oscars ceremony which Grant described as "vanity fair," but Graham thought he was referring to the afterparty hosted by Vanity Fair magazine.
Grant used the term to describe the Oscars as "any place or group, as the world or fashionable society, characterized by or displaying a preoccupation with idle pleasures or ostentation," which is the definition of the term, according to Dictionary.com.
The model had tried to ask which stars he was keen to see that night, but Grant told her "No, no one in particular," and so she followed up by asking about his outfit for the night and what he was wearing.
"Just my suit," he said.
Despite Graham's politeness after the interview, plenty of people on Twitter were still not happy with Grant's behavior.
"Hugh Grant is such a jerk at #Oscar—She was promoting HIM and his work and, in response, Grant was rude and dismissive. Like it's so hard being rich and famous," journalist Emily Miller tweeted.
Lesley Abravanel, also a journalist wrote: "Hugh Grant's red—champagne, whatever carpet interview on ABC just now was so cringe. He was so nasty. If he's so unimpressed, why bother stopping to talk or even go at all."
But others took Grant's side with one person describing, "the vapid, saccharine questions of the red carpet interviewer has restored my interest in the Oscars."
This story was updated to include additional information on 3/14/23 at 4.41 a.m. ET.