Oscars 2022 Had the Second-Lowest Ratings in the Show's History
The 2022 Academy Awards ceremony's ratings rose from last year but still were the second-lowest in the show's history, early results showed.
Preliminary Nielsen TV ratings showed that the Sunday night broadcast brought in 13.7 million viewers, up 38 percent from last year's preliminary results, TVLine reported. That's still about 40 percent less than the 2020 event, according to Deadline.
The results come amid a steady decline in ratings for the Oscars. The ratings have been falling since 2014, with the exception of a slight uptick in 2019, according to Statista. Ratings plummeted in 2021, with only about 10 million viewers compared with more than 23 million in 2020.
Some attributed the decline to the COVID-19 pandemic, which required more restrictions than usual broadcasts would, with socially distanced seating and some nominees appearing remotely. But the low ratings could also represent a broader dislike of Hollywood culture, with a 2017 University of Delaware study finding that 62 percent of Americans said they distrusted the industry.
Though the 2022 show was widely shared on social media following an incident in which Will Smith struck Chris Rock after Rock made a joke about the hair of Smith's wife, Jada Pinkett Smith, the low ratings persisted, with this year's boost about 10 million viewers fewer than just two years ago.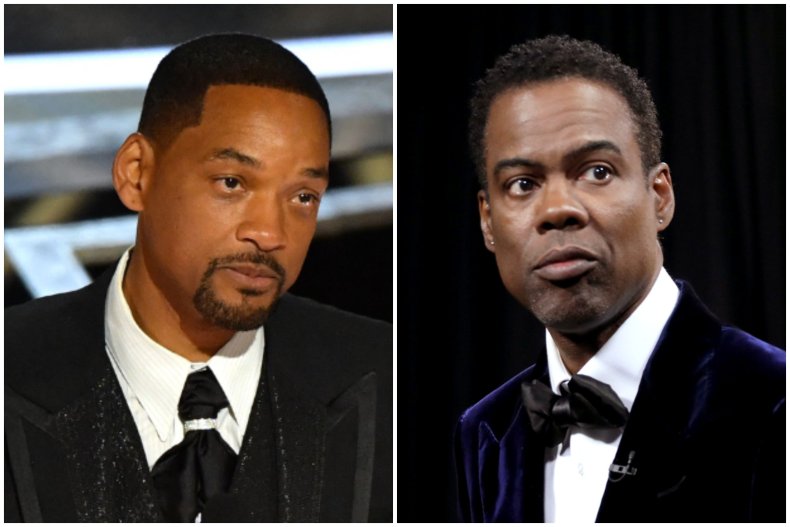 However, according to a report from IndieWire, the show brings in a large amount of advertising revenue despite the poor ratings. An ABC spokesperson told the website that the show never guarantees what kind of viewership levels advertisers will receive, and the same applied this year. A source told IndieWire that some 30-second advertising slots sold for as much as $2.2 million this year.
Another factor leading to disinterest in the awards could be the general public not seeing or even having heard of many of the nominated movies. Data from Morning Consult showed that only 13 percent to 27 percent of consumers had heard of the 2021 Best Picture nominees before that year's Oscars. The figure rose to only 16 percent to 33 percent after the ceremony.
There has been debate over whether more popular movies need to be nominated for the show to stay relevant, as Dune was the only box office hit to be nominated for Best Picture this year, Variety reported.
Many people, including actors Seth Rogen and Kevin Smith, expressed disappointment in Spiderman: No Way Home not being nominated for Best Picture this year, even with the Academy expanding to 10 nominees for the category.
"I don't get why movie people care so much if other people care what awards we give ourselves," Rogen told Insider. "Maybe people just don't care. Maybe they did for a while and they stopped caring. And why should they?"
Update 3/28/22, 2:45 p.m. ET: This story was updated to add more information and background.