Our Patchwork of Marijuana Laws is Unsustainable | Opinion
The nation's highest Court chose this week not to hear a case in which the marijuana industry sought to deduct advertising and other expenses from its taxes. Supreme Court Justice Clarence Thomas issued a statement highlighting the conflict between state and federal marijuana laws.
While the decision was a devastating loss for "legal" state-level marijuana businesses, the pot industry's spin machine immediately went into overdrive—claiming that Thomas' statement signaled a victory for them and a move toward striking down all anti-marijuana laws.
So what did Justice Thomas' individual, non-binding statement actually say? Essentially what we already know and have no argument with: "The Federal Government's current approach is a half-in, half-out regime that simultaneously tolerates and forbids local use of marijuana."
Indeed it is. Thomas, writing that "A prohibition on interstate use or cultivation of marijuana may no longer be necessary or proper to support the federal government's piecemeal approach," echoed an argument he made some 16 years ago in a minority opinion in Gonzales v. Raich. In Raich, which was decided 6-3, Justice John Paul Stevens was joined by Justices Kennedy, Ginsburg, Souter and Breyer—with a concurring opinion written by Justice Scalia. The case ended up being less about marijuana (Angel Raich wanted to grow her own marijuana plants; she wasn't involved in selling), and much more about federal versus states' rights.
That is why left-leaning, non-profit public interest law firms and other organizations supported the government's case against pot, while very conservative attorneys general from Alabama, Louisiana and Mississippi, supported Angel Raich.
In Raich, Justice Thomas asserted Congress should not have the power to prohibit the cultivation, possession and consumption of marijuana—and probably many other things.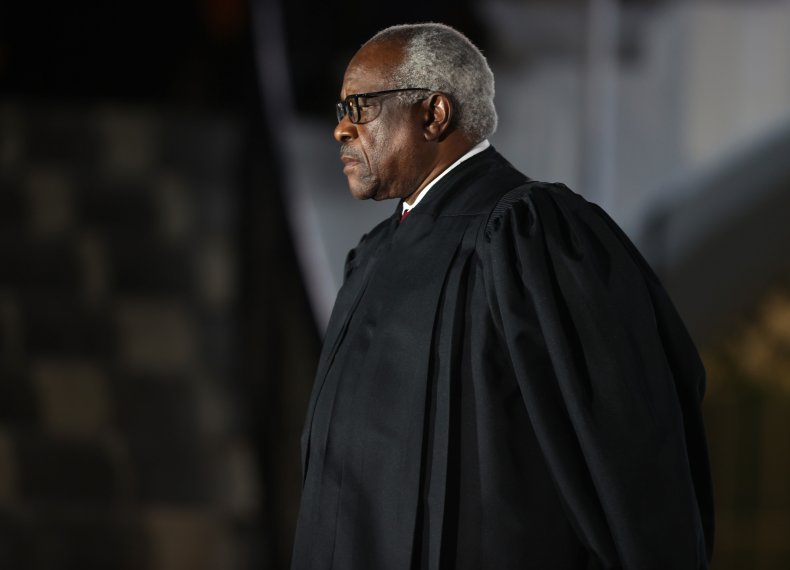 But of course, Raich and federal laws against marijuana still make sense 16 years later, especially now that we have learned about how state drug policies affect one another. Consider the litany of consequences of state-level legalization, including the explosion of the illicit market and cartel activity which have dominated states where weed is legal.
As a result of legalization efforts, foreign cartels no longer have to bring illicit marijuana across the border. Instead, they cultivate it alongside "legal" grows, on federal lands and even in suburban housing developments. "Legal" marijuana markets in California are on the verge of collapse and are having to be bailed out by the state due to their inability to compete with the thriving illicit market. Furthermore, states such as Oklahoma and Nebraska have tried to sue Colorado for the "spillover effect" marijuana legalization has had as traffickers move Colorado-grown marijuana across their borders.
Drug policies that differ from state to state provide a wide array of opportunities for exploitation by nefarious operators.
But thriving illicit markets are only one part of the problem. How can our country hope to achieve social justice through an inconsistent patchwork of federal, state and local laws on drug penalties? Under the approach Justice Thomas suggested, incarceration issues will continue to be sources of hardship for communities already facing disproportionate rates of arrest under existing laws.
Justice Thomas' comments notwithstanding, the Supreme Court made clear that it has no interest in hearing a marijuana case. Certainly, this rained on the parade of the pot industry, which was hoping to leverage the Court against the will of Congress and the overwhelming majority of American states. Meanwhile, the argument for states' rights when it comes to marijuana continues to fall apart under even cursory scrutiny.
That isn't to say the current state of marijuana policy is sustainable. But drug policy continues to lie with Congress and the federal government. And while we may see a bill to legalize marijuana soon, there are not enough votes in the Senate to pass it.
We may indeed need to reimagine drug policy—from the state to the federal level—but we shouldn't think our only alternative is blanket legalization, a policy that would consign millions to addiction and hurt America's ability to sustain public health and safety.
Dr. Kevin Sabet is a former senior drug policy advisor to the Obama administration and currently serves as president of Smart Approaches to Marijuana. His latest book, Smokescreen: What the Marijuana Industry Doesn't Want You to Know, was published on April 20 by Simon & Schuster and is available everywhere books are sold.
The views expressed in this article are the writer's own.