Ousted San Francisco DA Chesa Boudin Says He Won't Run for Office This Year
Ousted San Francisco District Attorney Chesa Boudin, who was recalled by voters in June, announced on Thursday that he will not be running for office in November.
"I am choosing to put my family first: I will not be running for office in 2022," Boudin wrote on Twitter, adding in a separate tweet: "I know this news will come as a disappointment to many who are dedicated to reform. I assure you I remain deeply committed to justice and to the people of San Francisco."
Boudin said in a Twitter thread that he wants to be close to his wife, son and father who "came home from prison after more than 40 years." He also cited other reasons, including his mother's death in May.
"My mother died in May and I have not had time to clean out her apartment or plan her memorial or even mourn her death," he said.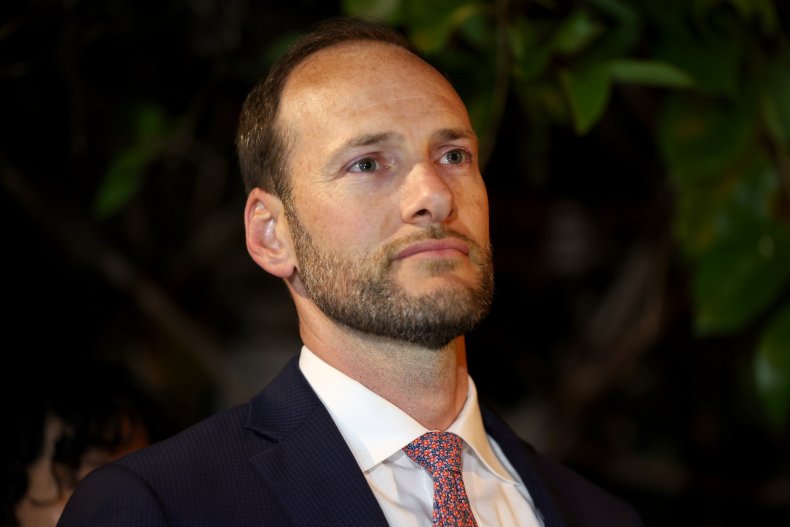 San Francisco residents voted to recall Boudin in a majority vote of 55 percent on June 7, following criticism about the way he was handling crime in the city.
He was previously criticized for allegedly failing to make the city safer as crime rates significantly increased over the past few years, especially as hate crimes against Asian Americans and Pacific Islanders increased 567 percent in 2021.
On Thursday, Boudin said he is pleased with the new programs that expanded victim services to further serve the Asian American and Pacific Islander (AAPI) community, among other actions related to "restorative" justice and accountability through behavioral health treatment.
Still, a March survey revealed that most of the city's Democrats were in favor of removing Boudin from office before his term ended, citing his resistance to prosecuting some crimes.
He cited other works that he is content with, including "our Innocence Commission's exoneration of a wrongly convicted man, our innovative program tackling auto burglary fencing operations, our creation of a worker protection unit, our litigation against manufacturers of ghost guns, and our historic strides in police accountability.
"That work was just beginning; I had hoped it would become the foundation for continued progress," he added. "Instead, I am gravely concerned by what I've seen from the current, appointed district attorney. We have heard no assurances that the successful programs we've implemented will continue, and indeed, we see worrying signs every day as progress is rolled back.
"I join the vast majority of San Franciscans in urging our elected—or, as is increasingly common, appointed—leaders to work for equal justice, evidence-based reforms and improved services for victims."
Crime rates have continued to increase after Boudin's recall. The San Francisco Police Department released data showing that 158 robberies were reported from May 13 to June 7, the period before Boudin was recalled, then increased to 205 in the 26-day stretch following the recall from June 8 to July 3.
Assaults also increased from 203 to 215, and reports of arson increased from 19, during the period between May 13 and June 7, to 24 during the period between June 8 and July 3.