Over 3.5 Billion People Will Need Assistive Products by 2050: Report
The number of people around the world who need assistive products to manage their disabilities is expected to exceed 3.5 billion by 2050, according to a new report from UNICEF and the World Health Organization (WHO).
Released on Monday, the report estimates more than 2.5 billion people are currently in need of assistive products. With the United Nations estimating the global population will reach 9.7 billion by 2050, the anticipated rise in the number of individuals who will need assistive products is expected to surpass the current ratio of about one in every three people.
The report identifies assistive technology as "assistive products and their related systems and services" that are used to "enhance performance in all key functional domains such as cognition, communication, hearing, mobility, self-care and vision." Assistive products can range from walking canes and wheelchairs to glasses, hearing aids and apps that assist with verbal communication.
The aging global population, the rise in chronic diseases and the long-term effects of COVID-19 are factors that The Global Report on Assistive Technology identifies as contributing to the anticipated rise in need.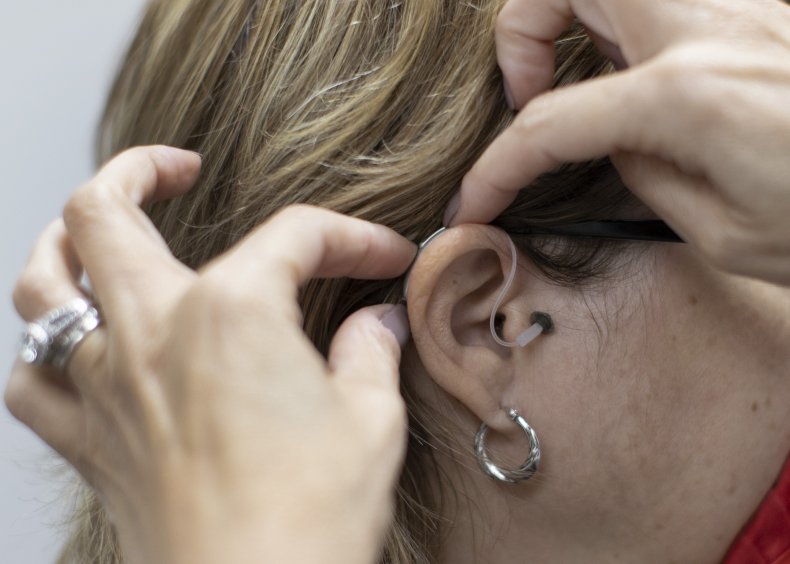 Maria Town, the president and CEO of the Washington, D.C.-based nonprofit American Association of People with Disabilities (AAPD), told Newsweek climate change and societal violence are also factors that contribute to the rising number of people with disabilities, and their subsequent need of assistive technologies.
According to the report, almost 1 billion of the 2.5 billion people who currently need assistive products have been "denied access" to them. Cost is a "major barrier to access" with a "vast gap in access" in existence between low- and high-income nations, a UNICEF press release said.
About two in three people who use assistive products said they paid for those tools out-of-pocket, the report said. Meanwhile, research has shown workers with disabilities often earn less money than non-disabled workers, with one recent study finding U.S. workers with disabilities earned about 74 cents on the dollar in 2020.
While some assistive tools are easily available, Town said more "specialized" products can be "very costly," even if the individual in need has public or private health insurance.
"For example, if you are a blind or low-vision person who needs a screen magnification device, or you need other tools that help you navigate the larger world, there is no systemic option for you to help get those covered," Town said. "You either have to pay for them out of pocket, or rely on nonprofit organizations to help you cover those costs."
Aside from the affordability factor, Town said the stigma surrounding some assistive products can serve as a barrier to access for some. Other individuals face barriers to access that stem from a lack of awareness about what their assistive technology options are.
"I think it can be very difficult to figure out what tools will actually be most beneficial to you," Town said.
The report called upon countries around the world to improve access to assistive products and take additional steps to ensure people who need them are able to find and afford them.
Dr. Tedros Adhanom Ghebreyesus, director-general of WHO, described assistive technology as "a life changer" that can be beneficial to people of all ages.
"Denying people access to these life-changing tools is not only an infringement of human rights, it's economically shortsighted," Ghebreyesus said in the release. "We call on all countries to fund and prioritize access to assistive technology and give everyone a chance to live up to their potential."
Town said new steps to improve access are needed quickly, as are changes to the kinds of products health insurance companies cover.
"We need greater investments in home- and community-based services around the world, and we need it now," Town said. "The way that insurance coverage works for these kinds of tools needs to change."