Over 60 Percent of Americans Disapprove of Biden's Handling of Crime, Gun Violence: Poll
A new poll found that few Americans approve of the way President Joe Biden is handling crime and gun violence across the country amidst recent spikes in robberies.
The ABC News/Ipsos poll showed that only 36 percent of Americans approve of the way Biden is handling crime, dropping from a 43 percent approval reported by an ABC News/Ipsos released in late October.
Support for the way he is dealing with gun violence has also dropped, according to the new poll, with only 32 percent of Americans approving his work on the issue compared to 39 percent in the October poll. Additionally, 1 in 4 independent voters approves of Biden's handling of gun violence.
The declining approval ratings come after a recent series of looting and retail robberies in different parts of the country. In Walnut Creek, California, around 80 people robbed a Nordstrom store last month in what the police described as a "clearly planned event."
Similarly, Los Angeles saw a 3.9 percent increase in robberies this year, compared to 2020, according to recent data by the Los Angeles Police Department.
On Tuesday, White House Press Secretary Jen Psaki said that she disagrees with Chicago Mayor Lori Lightfoot's recent statement that accused retailers of not doing enough to protect their stores.
"We've seen some of these extremely disturbing videos showing retail thefts in both major retailers as well as state and local leaders, like Governor [Gavin] Newsom, have identified this as a serious concern. That's the reason why we have sent additional support from the FBI, providing additional assistance." Psaki said in a press briefing.
Despite the recent spike in smash-and-grab robberies, the White House believes that Biden is doing well when it comes to handling crime.
Psaki defended Biden's plan to boost the Community Oriented Police Services (COPS) program, which aims to advance community policing on the streets.
"The President and members of our administration have been longtime advocates for supporting and funding the COPS program, something where the president proposed almost $300 million in additional assistance through his budget from what it was last year," Psaki said during Tuesday's briefing.
"We have also provided financial assistance to hire 50 more police officers through the COPS program that the President has championed in places like San Francisco and an additional 20 officers in Los Angeles. So, I think his record speaks for itself on this," she added.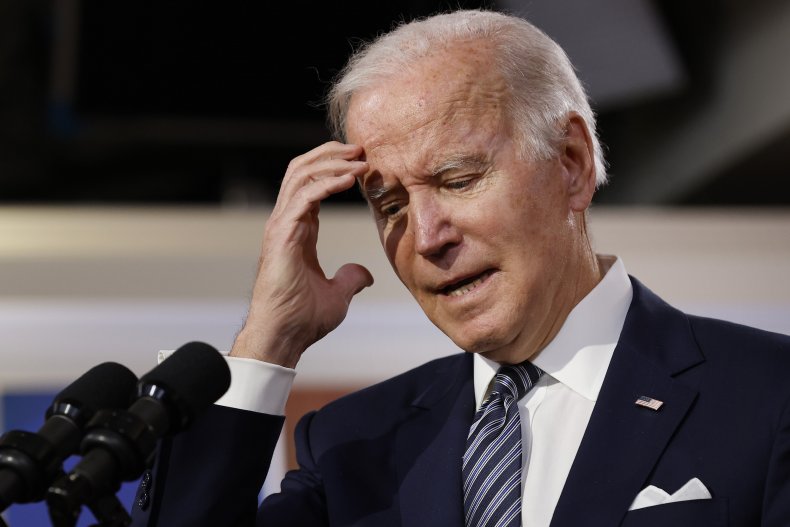 Gun violence deaths have also increased among children and teenagers in the U.S. With 2020 seeing 1,375 fatalities, experts are predicting that 2021 is on the way to being worse, according to the Associated Press.
Homicides among people ages 19 and younger increased over 21 percent in 2020, according to a September report by the FBI.
A number of shooting incidents involving young people have unfolded recently across the country. Last month, four students were killed and others injured in a mass shooting at Oxford High School in Oxford, Michigan.
Meanwhile, Rochester, New York, has been seen "unprecedented levels" of gun violence—a 95 percent in the city compared to last year, according to Mayor Lovely Warren.
Newsweek contacted the White House for comment.