Over a Third of Info Shared by GOP Candidates Is Misinformation: Report
Data analysis by two New York University researchers found that more than one-third of Republican candidates' online communications this election cycle contained some form of misinformation, intensifying questions about politicians' role in perpetuating inaccurate or sometimes false narratives in the national political discourse.
The analysis—published by NYU researchers Maggie Macdonald and Megan A. Brown in The Washington Post Monday—found Republicans share misinformation online at substantially higher rates than Democrats, with Republican challengers constituting the majority of the misleading content.
The findings also revealed a sharp increase in misinformation circulating online since the 2016 election of former President Donald Trump, with highly visible GOP candidates like Sarah Palin contributing to some of the highest levels of misinformation of any candidates in the last decade. And those candidates, the paper noted, are winning, raising new questions about their potential impact on the U.S. political system.
"This primary season, Republicans have nominated over 80 congressional candidates who falsely say Trump won the 2020 election," the authors wrote in the Post. "Clearly, more candidates will be sharing links from unreliable news sources as we head into the general election this November. In a democratic society that allows politicians a great deal of latitude in their speech, what does it mean that candidates are increasingly spreading misinformation and lies?"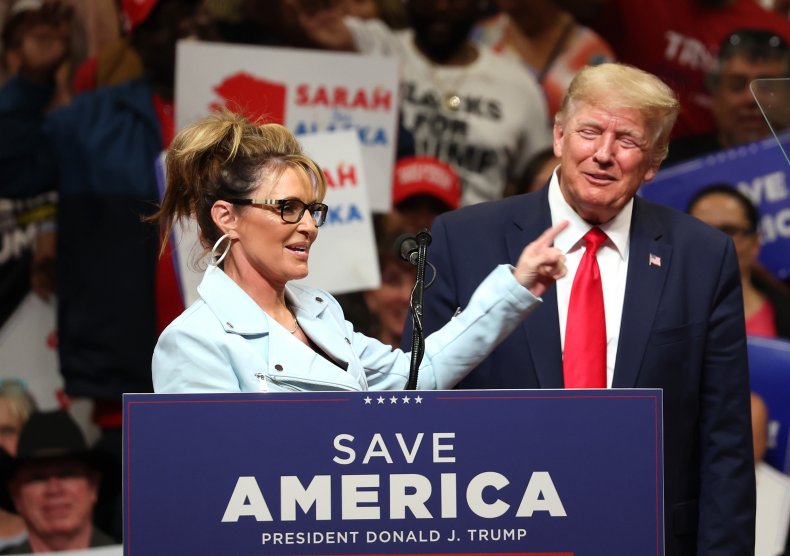 The data analyzed candidates' Facebook posts between January 2020 and July 14 using the social media monitoring app Crowdtangle, and compared their sources to ratings compiled by the website Newsguard, which evaluates the veracity of various news websites online using a human-based analysis of their content. Under that criteria, researchers found politicians today are sharing more links to unreliable news sources than in 2020, with the increase appearing to be driven by nonincumbent Republicans.
During the 2020 election cycle, Republican congressional candidates shared links to unreliable news sources about 8 percent of the time, compared to a rate of less than 1 percent for Democratic candidates. In the current election cycle, however, Republicans have shared misinformation at a 36 percent rate, compared to 2 percent for Democrats.
The trend, researchers suggest, is a recent development, and one seemingly confined to American conservatism, even as other countries have seen their own populist surges to the right.
While incumbent Republican members of Congress share misinformation at a significantly lower rate than their challengers, their growing tendency to share misinformation has coincided with the rise in misinformation seen throughout their party overall, raising new concerns about the role misinformation plays in U.S. elections. A recent working paper co-authored by a global team of data scientists found members of the Republican Party in Congress have been increasingly sharing links to untrustworthy sources since Trump's election in 2016 while Democrats have tended to share misinformation at low rates, casting the U.S. as an outlier against other Western democracies like Germany and the United Kingdom.
That trend, some research has suggested, could have serious implications on civic life in America. According to research compiled by the Brookings Institution earlier this year, trust in American institutions is falling at a dramatic rate, largely due to Americans' lack of faith in the country's election systems.
The July analysis found that voter turnout in the 2022 primary elections in states like New Mexico and California and in parts of the South was comparatively low to that seen in other, more recent midterm elections, casting concerns the impacts of misinformation "may get worse before it gets better."
A possible solution, Brookings suggested, could be more government involvement in combatting misinformation and in media literacy, similar to initiatives currently in practice in Colorado.
"The available data indicates that we are clearly at a critical point in our nation's history, and without major efforts to increase confidence in our election system—voter registration, voting processes, and tabulating ballots—we might not be able to win back the public's trust," researchers wrote.