Owen Smith Rules Out Shadow Cabinet Return Under Jeremy Corbyn At Labour Hustings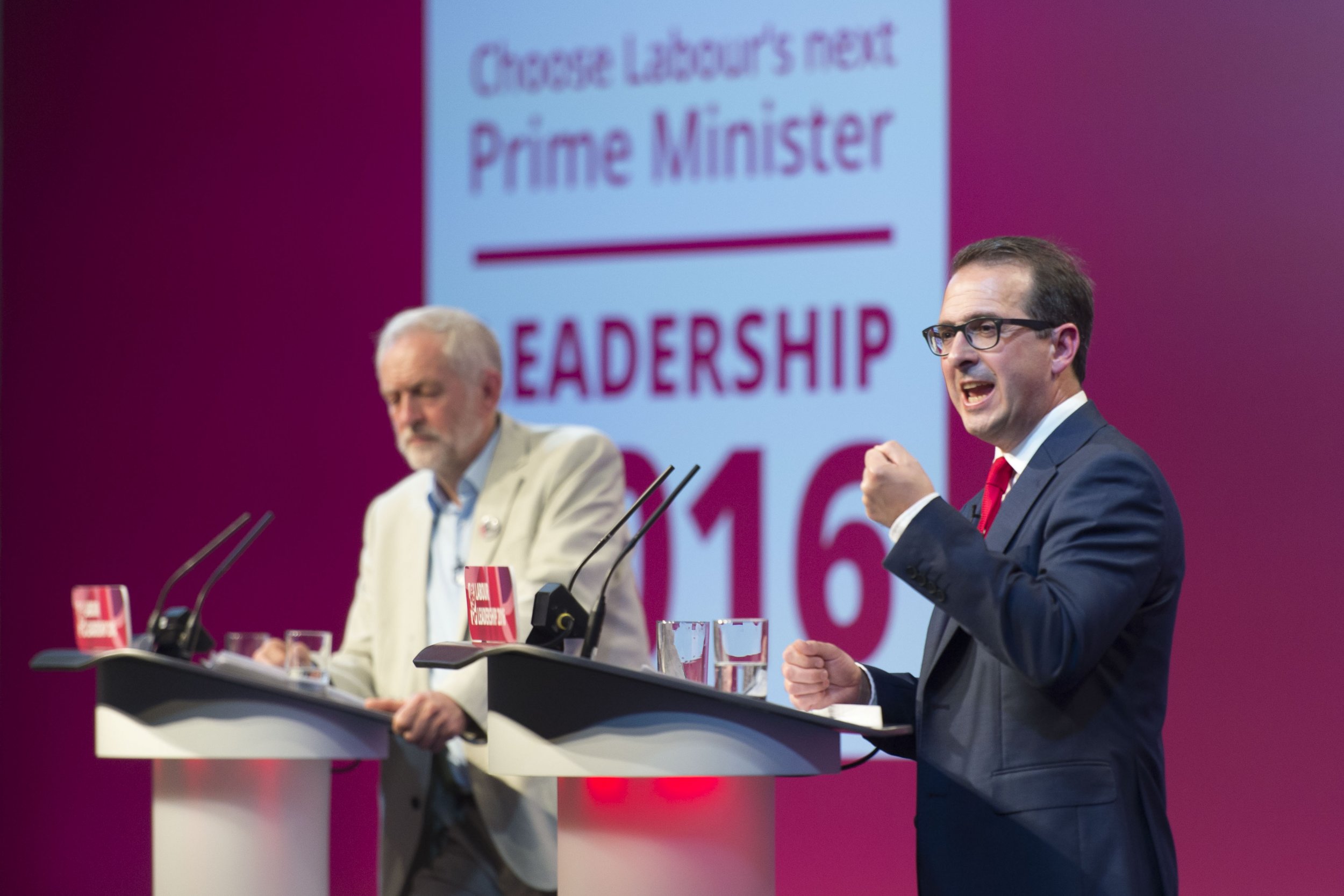 Owen Smith has ruled out a return to the shadow cabinet if he loses his Labour leadership bid.
The former shadow work and pensions secretary refused an offer from Jeremy Corbyn to serve under his leadership again if he failed to win the upcoming election.
The pair clashed at a live hustings event in Gateshead, in the north east of England, on Thursday evening, which saw the stage and the audience briefly plunged into darkness when the lights failed.
It comes as tens of thousands of new Labour Party members are to find out whether they have won the latest round of a legal battle for the right to vote in the forthcoming leadership election—a ruling that is likely to favour Corbyn.
Smith said his first act as leader would be to create a full shadow cabinet—something Corbyn has struggled to do following a wave of resignations.
Smith said in the debate: "I'd start by doing something that Jeremy unfortunately can't do, I would put together a shadow cabinet of all of the talents of the Labour Party.
"The reason I would be able to do that is they know that I would be able to lead them effectively against the Tories.
"Jeremy can't do that and that's why we need to change the leader of the Labour Party."
He added that he would not be prepared to serve in Corbyn's cabinet again because "I have lost confidence in you."
The debate came after Corbyn defended himself against claims that he has worked harder on his election campaign than he did ahead of the EU referendum vote.