'Ozark' Recap: What Happened to Ben in the Last Season?
Ozark has been off our screens since early 2020, so Netflix subscribers can be forgiven for forgetting some of what happened in the last season. With Season 4 coming very soon to Netflix, however, it is time for a recap of some events crucial to the new episodes.
One character's presence looms particularly heavy over Season 4 (don't worry – that's as far as this article will go with S4 spoilers). That is Ben Davis (played by Tom Pelphrey), the brother of Wendy Bryde (Laura Linney) introduced in the last season.
What happens to him in those episodes creates some big problems for the Byrdes, and causes some major fault lines within the family itself.
As Ben's fate is central to the events of Ozark Season 4, here is everything you need to remember about it before the new episodes come to Netflix on January 21.
What happened to Ben on Ozark?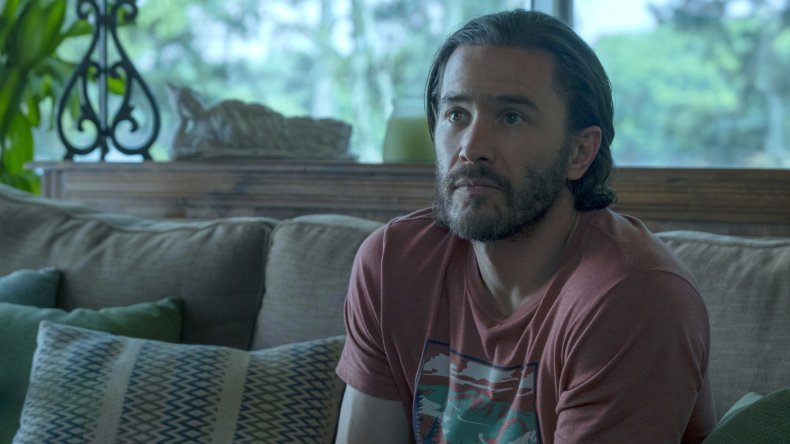 Put simply, Ben dies at the end of Season 3. However exactly that happens, however, is the crucial thing that leads to all the trouble in the new season.
After multiple references to Wendy's brother in previous episodes, we finally meet Ben in Ozark Season 3. When we are introduced to him, he is working as a substitute teacher, but that does not last very long after he has a violent outburst.
After an inappropriate photo starts circulating around his class, things start to escalate until Ben puts the whole class' phones into a wood chipper. He also ends up assaulting a nearby worker who challenges him on his erratic behaviour.
Once he gets fired, he comes to stay with Wendy and Marty (Jason Bateman), where we learn a little more about him. Ben is bipolar, and has recently gone off his medication.
This leads to arguments between Marty, who wants him to leave, and Wendy, who wants to help her brother. Wendy eventually wins, and Ben makes a temporary home in the Ozarks.
Things first seem to be going well for Ben, especially as he sparks a relationship with Ruth Langmore (Julia Garner). He also develops a friendship with his nephew Jonah (Skylar Gaertner).
At the same time, the Brydes are involved in a series of dealings with the Naverro cartel and their lawyer Helen Pierce (Janet McTeer).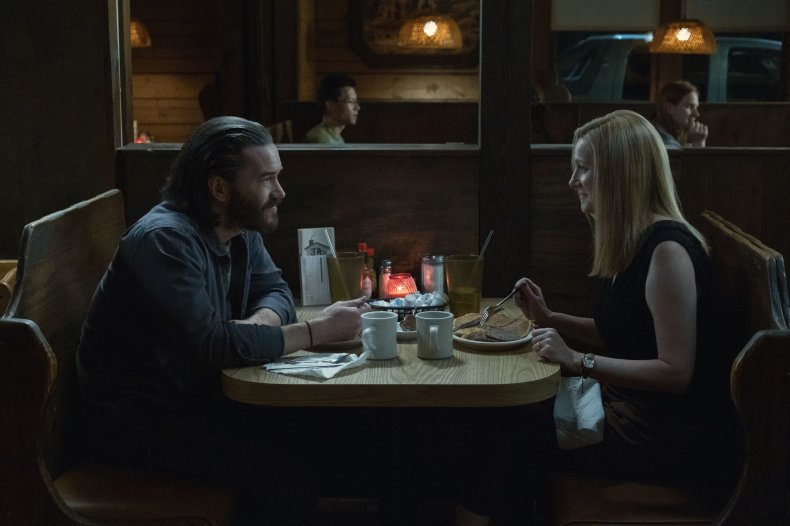 Predictably, Ben starts to behave erratically again, having fights with Wendy, Marty and Helen. It is his dealings with the latter that will seal his fate.
After he tells Helen's daughter Erin (Madison Thompson) that her mother is a cartel lawyer, Helen sees him as a liability who could give away her secrets to anyone, and so orders to have him killed.
First, Ruth tries to protect him, but when she cannot, Wendy steps in and goes on the run with him. However, she too realises that her brother is too much of a liability, and eventually tells Helen where he is. At the end of the season, he is dead.
This, of course has multiple implications for Season 4. Ruth is heart-broken that her boyfriend has died, and has some pretty strong suspicions about who is responsible. Plus, as Jonah was so close to his uncle, Ruth could easily deliver a truth bomb to him that might ruin his relationship with his mother. Wendy has also proved she will do anything to keep her business dealings safe – even if it means killing her own brother. It seems Wendy will be a terrifying force to be reckoned with in Season 4.