'Ozark' Season 4 Part 1 Ending Explained: What the Ends Means for the Next Part
Ozark Season 4 Part 1 is streaming on Netflix now, meaning that viewers are bingeing their way to the dramatic final episode, "Sanctified."
Episode 7 sees the multiple plots of the season come together, with deadly consequences for two main characters. And a lot happens besides the deaths, including at least two FBI deals, a wedding and a major purchase – not to mention Ruth's (played by Julia Garner) introduction to the music of Lionel Ritchie.
Other characters, meanwhile, find themselves in a very different position at the end of Part 1 from where they started, suggesting Ozark fans can expect a very exciting Part 2 of the season later this year.
Here's a complete breakdown of the Ozark Season 4 midseason finale, and what it means for the upcoming last ever episodes of the Netflix show.
What happens at the end of Ozark Season 4 Part 1?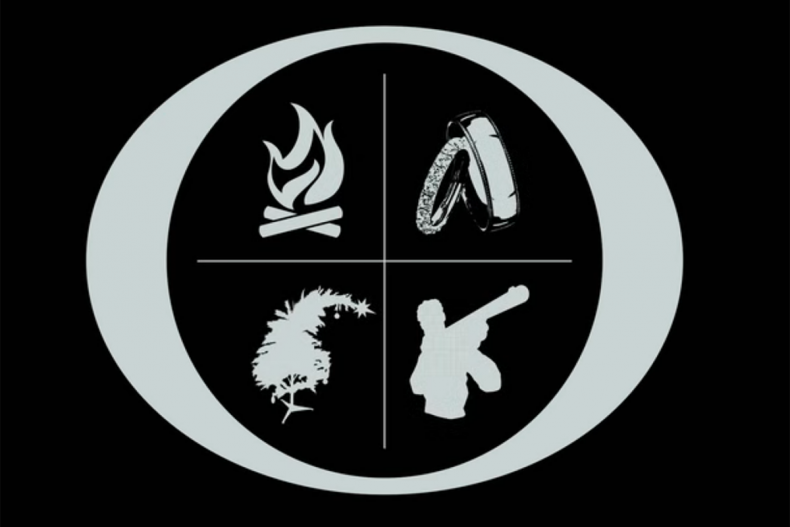 As ever, the symbols in the "O" at the start of the episodes give us a hint of what to expect from "Sanctified." In this finale, they are a fire, a pair of wedding wings, a Christmas tree and a person holding a shotgun. To understand the many twists and turns of the finale, let's look at each of these in turn.
Christmas tree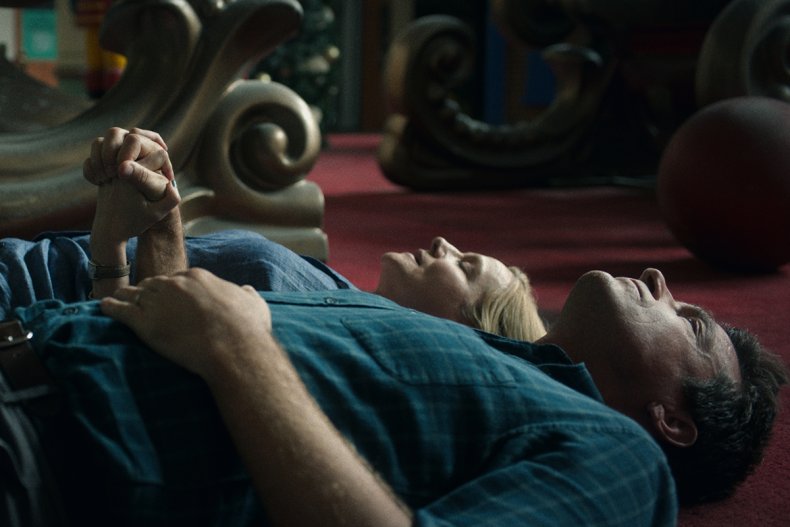 The finale begins with what the last seven episodes are leading towards: The FBI's deal with cartel chief Omar Novarro (Felix Solis). Over this half of the season, the conditions of that deal have been hashed out. Omar wants freedom of movement and immunity from prosecution, and in return he will give the FBI enough imitation to bring down the new boss Javi Elizonndro (Alfonso Herrera) and the rest of the cartel.
However, the FBI has other plans. When the FBI, Omar, Wendy (Laura Linney) and Marty (Jason Bateman) meet in an abandoned mall (which is still decorated for Christmas), the bureau tells him they want him to stay as head of the cartel for five years. They say this is so they can get enough information to bring down the whole drug trade, but the show hints it is because they do not want to lose the money they are getting in pay-offs from the cartel.
Omar, Wendy and Marty are not happy with this change of heart, and neither is Maya Miller (Jessica Frances Dukes), who thinks the bureau is wasting their chance to take down the cartel just so the FBI can keep making money.
After much argument (and Omar smashing his hand through a display case), Omar and the FBI agree. When he leaves the festive mall, however, Agent Miller takes matters into her own hands, and arrests Omar, tipping off the press in the process so the FBI cannot double-cross her again.
Wedding rings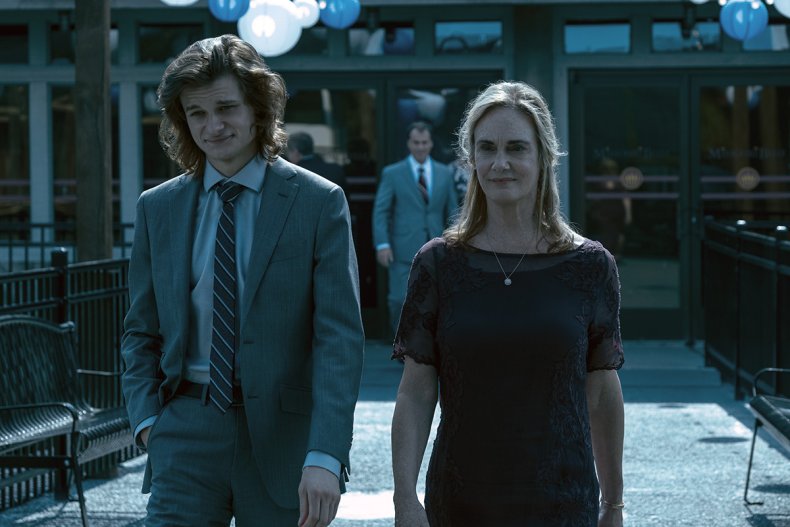 Meanwhile, the Darlene (Lisa Emery) and Wyatt (Charlie Tahan) plot from last episode continues. In Episode 6, Wyatt had been ready to leave, but then decided to stay to keep baby Zeke safe and stop him going into foster care.
Wyatt and Ruth had been ready to leave together, but Wyatt tells her that the plan has changed. He will now marry Darlene. Later in the episode, this wedding takes place. But their martial bliss is very short-lived...
Fire
The arrest of Omar sends Marty and Wendy reeling. They think that Omar will think they planned this, and will get revenge on the pair by killing them and their children.
As they try and sort things out, they pack daughter Charlotte (Sofia Hublitz) a shotgun (and in a nice parental touch, some snacks) and tell her to find brother Jonah (Skylar Gaertner) and hide.
Wendy blackmails the FBI, telling them she will make their dealings with the cartel public if they do not arrange for her to meet with Omar in prison. Marty, meanwhile, has to go to his lawyer Jim's (Damian Young) house to sign some papers that provide Jim some protection from prosecution.
Wendy tells Omar the new plan. If he can persuade Javi to turn FBI informer, he will be released from prison by being extradited to Mexico. At Jim's house, meanwhile, Marty is surprised by Javi with a gun, which he starts hitting him with as he thinks Marty was part of Omar being arrested.
Wendy inadvertently saves her husbands life by getting Omar to call Javi. Though we do not hear Omar's side of the call, it seems that Javi has taken the deal with the FBI.
We later see this deal go down at the Byrde's funeral home, with Javi agreeing to acting informant for 10 years.
Everyone seems to have got what they want – the FBI gets a decade of information (and cash), Charlotte gets a reunion with her brother after he left the family home last episode, Javi gets to run the cartel with relative freedom, Omar gets out of the cartel, and Wendy and Marty finally get out of the cartel game. Marty celebrates by finally deciding to secure the office building for the foundation. However, this is Ozark, and no one ever really gets what they want.
Person with shotgun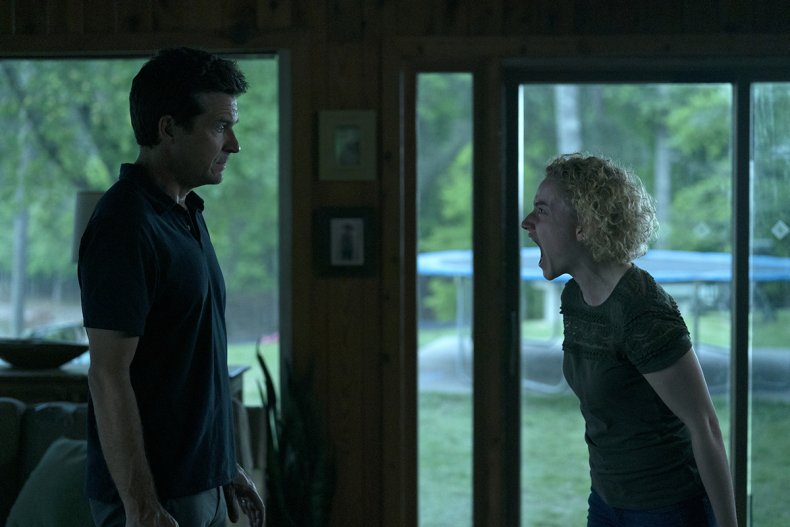 Earlier in the season (and in the Ozark Season 4 trailer), Wendy and Marty warned the Snells that if they did not stop producing heroin, the cartel would act against them. This threats seems to blow over...until it returns with deadly consequences in the finale.
After their wedding, Darlene and Wyatt return home, to find that Javi is waiting for them. His FBI deal has given him the freedom to take out his competition, which he swiftly does: He kills Ruth, and then Wyatt for good measure.
The first person to find them is Ruth, who is bringing them the gift of some vegetable seeds from a family friend (or perhaps an aunt) she meets earlier in the episode – the same woman who gives Ruth the Lionel Ritchie mixtape which, presumably features the episode's title track, "Sanctified."
Coming to their house, she find Zeke crying, and the pair dead. Had Javi just killed Darlene, Ruth would probably have let it go, but Wyatt's death makes her hungry for revenge.
In trying to find that vengeance, Ruth comes to Marty and Wendy – after first thinking that Frank Jr. (Joseph Sikora) might have done the killing after his earlier threats.
Marty and Wendy will not tell her who killed the pair, but Jonah will – he has not fully patched things up with his parents and so seems to tell her as an act of rebellion.
Despite the Byrdes' warning that Javi is not a man she wants to mess with, Ruth and her shotgun are out on a revenge mission – one that viewers will have to wait until Season 4, Part 2 to see.
What the ending means for Season 4, Part 2
The biggest plot detail set up by the finale is Ruth's revenge mission – which is pretty much a suicide mission after the FBI deal gave Javi so much power.
And, of course, Javi remains as unstable as ever, so that power is likely to be abused pretty quickly.
What is less clear is what this means for the Byrdes. They look all ready to move to Chicago at the end of the current part – but it remains to be seen whether they ever get there.
After all, Ozark viewers hoping this finale would explain the car crash the Byrdes find themselves in at the start of the season were left disappointed. Fans will surely only get answers about this when the show returns sometime later in 2022.
Ozark Seasons 1 to 4 are streaming now on Netflix.