5 Storylines We Can Expect from 'Ozark' Season 4 Part 2
Ozark Season 4 has aired its first seven episodes – and they included a lot of things that have been set up for the next seven shows.
The Netflix series is set to come to an end after Season 4, so the plot is approaching its endgame. In fact, the opening few minutes of the premiere may have already revealed how everything is going to end.
Though Wendy (played by Laura Linney) and Marty (Jason Bateman) may have their fates set, the future of other characters is very much in the air.
What about Ruth (Julia Garner), who we last saw toting a shotgun and on the hunt for revenge? What about Baby Zeke? And what is next for Omar (Felix Solis), now he is out of the cartel? Here are all the questions Season 4 Part 2 will have to answer.
WARNING: The following contains spoilers
The Car Crash
Ozark Season 4's biggest plot thread comes right at the start, where Wendy, Marty and their children get into a very nasty car accident that hasn't been mentioned again in the season so far.
Clearly, this accident is still to happen in the Ozark timeline, and is likely to return in Part 2. But is it a deliberate act of murder (perhaps committed by Alfonso Herrera's Javi), or is it a cruel joke on the part of the show – Wendy and Marty spend much of the season wondering why their multiple dealings with the cartel haven't killed them, so it would be a particularly dark piece of irony to have them die in a random car crash.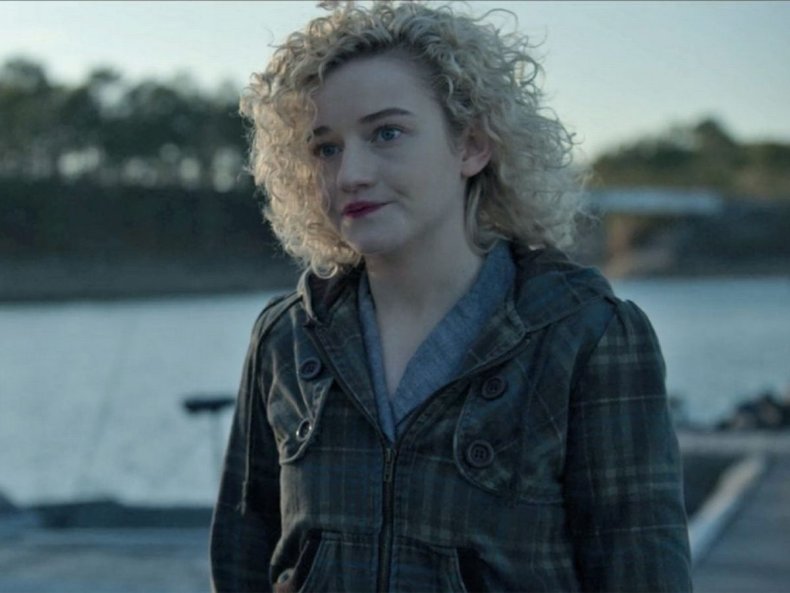 Ruth's Revenge
The next biggest plot set up in the seven episodes happens at the end of the episodes. In the finale, Ruth finds the dead bodies of Darlene (Lisa Emery) and Wyatt (Charlie Tahan) just after their wedding.
She goes on the hunt for answers, and Jonah (Skylar Gaertner) tells her it was Javi who murdered them. The last we see her, she has a gun and she is looking to bring him down, despite Marty telling her it is an awful idea.
We know that Ruth is resourceful, but surely one woman can't take on a cartel boss and hope to win. Either way, it's sure to be a dramatic confrontation.
What Happens to Zeke?
The deaths of Wyatt and Darlene leave another character in a dramatic situation – Baby Zeke. After all, his adopted parents are dead – and those adoptive parents killed his birth parents. So what is going to happen to him, especially as Ruth has him right now and seems to be on what looks like a suicide mission.
Wendy and Omar
While all of these plot developments are fairly obvious within the show, other quieter moments are sure to play into Part 2.
One such moment comes when Wendy and Omar are talking about what they are going to do now that the deal with the FBI is done. Wendy is talking about her life in Chicago when Omar tells her to call him if she ever gets bored.
Over the four seasons of Ozark, we have seen Wendy become a ruthless operative surprisingly well suited to a life of crime. This exchange seems to be in the show for a reason – it seems that while Marty is happy in his big shiny foundation office, Wendy may find her old life harder to say goodbye to...
Omar in Mexico
Omar, too, is about to have a very different life. The implosion of the FBI deal thanks to Maya (Jessica Frances Dukes) means that Omar is extradited to Mexico.
However, there are some big clues that this isn't the last we will see of him. There's his message to Wendy, plus the fact that the Ozark Season 4 cast list revealed that we are soon to meet his sister and his new priest. Plus, there's also the fact that after being humiliated by the FBI, he's going to want revenge.
Plus, of course, his relationship with Javi isn't in the best place. How will the impulsive Javi react if the former head of the cartel tries to get back in the game? We will not know until Part 2 airs later in the year, but we know for certain he is not going to take it lying down.
Ozark Season 1 to Season 4, Part 1 are streaming now on Netflix.