You Can Now Get Paid $1K To Binge-Watch Classics Including 'Pretty Woman'
Calling all film buffs, you can now get paid $1,000 to binge-watch cult classics from the comfort of your own sofa.
Shane Company is looking for someone to sit through 10 films all focusing on the all-important "glow up."
The term is described by the Urban Dictionary as: "A Glow Up is a mental, physical, and an emotional transformation for the better. Glow Ups can be both natural or planned. As well as being gradual and permanent, or fast and temporary."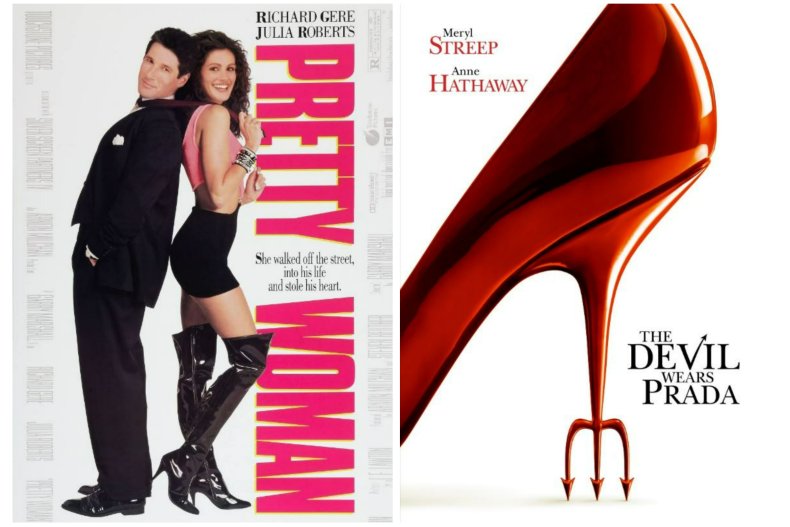 The titles making the cut are Pretty Woman, The Devil Wears Prada, Miss Congeniality, My Fair Lady and Crazy, Stupid, Love.
And finishing off the list is the 2020 version of Mulan, Last Holiday, Can't Buy Me Love, My Big Fat Greek Wedding and Moonstruck.
Shane Co. said: "We're looking for film lovers who feel inspired by a good glow-up story to watch 10 glow-up movies. Glow-up movies are films where the main character experiences a memorable mental and physical makeover.
"In addition to watching the movies, you'll be asked to take notes and track specific details in each of the movies."
The job advert stressed the ideal candidate will have "a strong personal growth or glow-up story of their own," be mad about movies, and be able to watch all 10 flicks in short amount of time.
Specifically, the lucky person will have one month to sit through the movies, in exchange for $1,000.
The chosen candidate will be announced on August 12, and they'll also get a $50 Amazon gift card to rent all the movies, if they don't already have them.
They said: "You'll receive a separate worksheet to complete for each movie as you watch. All movies will need to be watched and all worksheets need to be completed by Friday, September 9."
Applicants need to be aged 18 or over and a U.S. citizen. You'll need to tell the team why you're the best person for the job, describe your favorite glow up plot, and submit your application by July 29 by clicking here.
The films on the list span a few decades, with Audrey Hepburn starring in the 1964 musical, while Liu Yifei recently brought to life the iconic Disney character.
For her on-screen glow-up, Julia Roberts was tipped for an Oscar in 1991 for best actress, for her portrayal of prostitute Vivian Ward in the 1990 film.
While anyone who's a fan of My Big Fat Greek Wedding is in luck as Nia Vardalos and John Corbett reprise their roles as Fotoula Portokalos and Ian Miller.
The third instalment of the franchise is currently being filmed in Greece, with a release date not yet announced.
The chart below, provided by Statista, shows the highest grossing movies of all time.