Palace Faces Calls to Apologize for Race Slur Amid Second Day of Silence
Meghan Markle and Prince Harry's royal racism allegations have been met with silence from the palace as commentators called for an apology.
The wait continued today for the royal family to address claims one of their number expressed concern over whether Meghan and Harry's offspring would be "too dark."
Yesterday, U.K. Prime Minister Boris Johnson expressed support for Queen Elizabeth II—yet her views on the allegations facing her family are still unknown.
British newspaper of record The Times reported the 94-year-old monarch refused to sign off a statement yesterday, saying she needed more time to consider her reaction.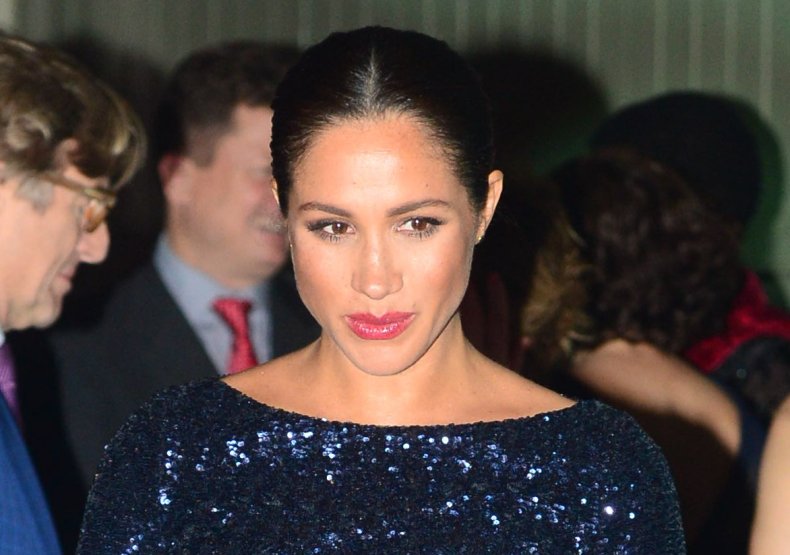 Journalist and commentator Afua Adom told ITV's Good Morning Britain: "I do think the palace need to come out and need to apologize for what has been said and put out a statement saying this isn't the way things should be, that we thought that things would play out.
"And definitely not condone what has been said in terms of racist claims and say that this is not who we are, this is not what we're about, if that's the stance that they take."
The comments came after the same channel broadcast the full interview screened by CBS on Sunday night.
The Duchess of Sussex shocked the world—and Oprah Winfrey—when she revealed comments by an unnamed family member about what baby Archie's skin color would look like.
In Sunday night's CBS prime-time special, Meghan said: "All around this same time, we have in tandem the conversation of he won't be given security, he's not going to be given a title and also concerns and conversations as how dark his skin might be when he's born."
Also during the two-hour interview, she revealed she had suicidal feelings amid negative press coverage and said: "I just didn't want to be alive anymore."
Famous soccer player Stan Collymore wrote on Twitter: "I've never suggested abolishing the Royal family, British people like it, many like bowing, scraping and referring to themselves as subjects, their choice.
"But enlightened nations accept their past, apologise, move on and become better societies.
"We're going backwards!"
Writer Nels Abbey wrote in Foreign Policy: "The former Meghan Markle, Britain's first Black princess, offered a chance to heal Britain's brutal and complex relationship with race.
"That chance was robustly destroyed by the racism of the royal establishment itself.
"For much of the Black community in Britain, Meghan Markle's marriage to Prince Harry marked the moment in which it could no longer be denied that there was Black in the Union Jack.
"To Black Britons who, alongside their forebears, bore the weight of the British Empire for centuries, the marriage signaled that we had finally broken into every single corridor of British society—and in that lay endless potential."