How to Watch the New 'Paranormal Activity' Movie For Free
The Paranormal Activity franchise has lain dormant for the last six years—but as every horror fan knows, no evil stays dead for long.
Marking the seventh movie in the series, Next of Kin is a soft reboot that mixes the found-footage style of the other films with a more cinematic style to tell the story of demonic possession in an Amish neighborhood.
While the other six Paranormal Activity films got a cinematic release, Next of Kin is streaming only in the U.S.
Though this ironically means that the most cinematic-looking film in the franchise so far is the only one not coming to theaters, it also means that fans are able to watch the movie for free in the states.
How to watch Paranormal Activity: Next of Kin online for free
In the U.S. Paranormal Activity 7 is a Paramount+ exclusive, meaning that the streaming service is the only place to watch the new film.
The film was released onto the service on Friday, October 29. Paramount+ also has the three most recent films in the franchise before Next of Kin—that is, Paranormal Activity 4, Paranormal Activity: The Marked Ones and Paranormal Activity: The Ghost Dimension.
The streaming service offers a free trial to new subscribers (which you can sign up for here), giving viewers the chance to watch the movie as part of a Paranormal Activity binge over the weekend.
The Paramount+ free trial is for seven days. After that, the service costs $4.99 a month or $49.99 a year.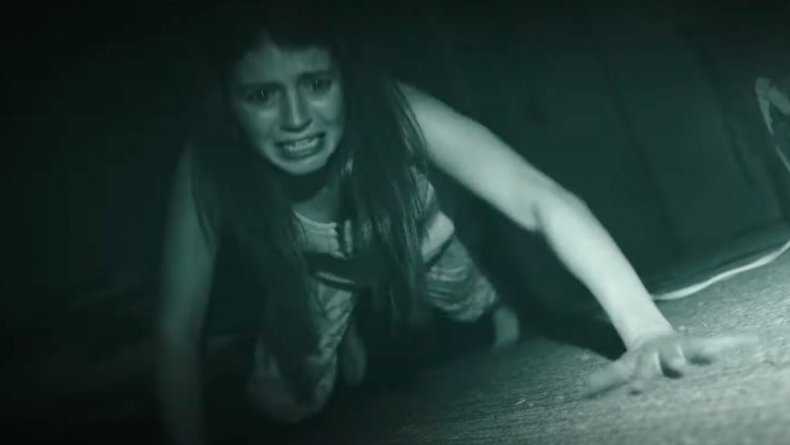 The synopsis for the new Paranormal Activity movie reads: "A documentary filmmaker follows Margot (Emily Bader), as she heads to a secluded Amish community in the hopes of meeting and learning about her long-lost mother and extended family. Following a string of strange occurrences and discoveries, she soon realizes this community that welcomed them into their home might be hiding something sinister..."
While you have that Paramount+ free trial over the Halloweekend, you might as well explore the streamer's other horror movies. The service is also the exclusive streaming home of A Quiet Place Part II, one of the year's best horror movies. It also has the original Quiet Place, Alex Garland's trippy Annihilation, the 2019 Child's Play reboot and vintage horrors like Carnival of Souls.
After you have got your horror fix, you can explore the service's wider catalog. This includes the full Star Trek universe, including new shows Discovery and Picard, as well as The Good Fight, called by many critics one of the best shows on TV right now.
Newsweek has affiliate partnerships. If you make a purchase using our links, we may earn a share of the sale.