Parents Divided Over Inviting Whole Family to Children's Birthday Party
Parents were left divided over whether it's okay to bring the whole family to a child's birthday celebration after a mother brought her partner and baby along with her son to a kid's party.
The mother, from England, revealed her oldest son had been invited to a child's third birthday party by a friend of her husband's who she had never met before.
She was keen to introduce herself to her husband's friend in case their children had any future play dates while she was on maternity leave and brought the baby with her because she is still breastfeeding.
However after arriving they found they were the only family who had turned up with more than one parent and the mom asked whether there was an "unspoken rule" for only one adult to attend these events.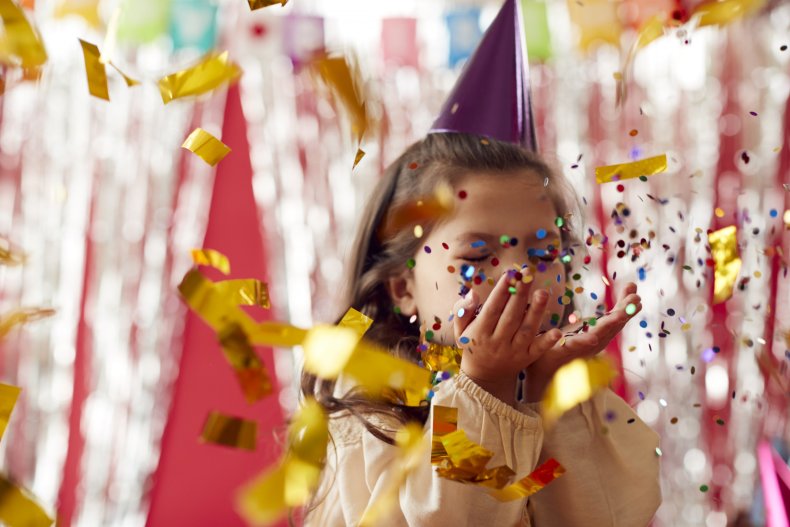 Taking to Mumsnet, she wrote: "No one else had their partners there, only some had their babies. I had no idea it wasn't the done thing as I am completely ignorant about party etiquette!"
She explained that neither she nor her husband ate or drank anything and the event was held in a large house with a big garden, so there was plenty of space for all the guests.
However users were still left divided about the topic and the post has received nearly 170 comments from users sharing their thoughts on the issue.
Some felt it was completely normal to bring family members to birthday parties, with one writing: "For a three year old, perfectly normal."
Another agreed: "It's not that unusual, don't worry! Especially at that age. We wouldn't go as a family unit as we tend to have one each for things like that but I have seen parents do it and certainly never thought they were weird. Well, a little bit for both wanting the torture of a child's party!"
A third said: "Totally normal! At DC's [dear children's] party we had a mix of one parent, both parents, no parents, babies, grandparents!"
However, others felt it was unusual to arrive as a family unit, with one writing: "Just one parent unless you are close as couples and regularly all socialize."
Another wrote: "Mostly it's just one parent going, until the blessed age when you can drop and run. Sometimes with another sibling if there's no childcare BUT only if you've asked to bring them (not babies in arms obviously) and you're clear they're not actually part of the party and don't expect a gift bag (though lots of parents are happy to make that extra one)."
"Person doing the invitations should have made it clearer. But I wouldn't expect a child to turn up with more than one parent and certainly not siblings," said another.
If you have a similar family dilemma, let us know via life@newsweek.com. We can ask experts for advice, and your story could be featured in Newsweek.