Paris Attacks Suspect Salah Abdeslam 'Could Be Anywhere': Prosecutor's Office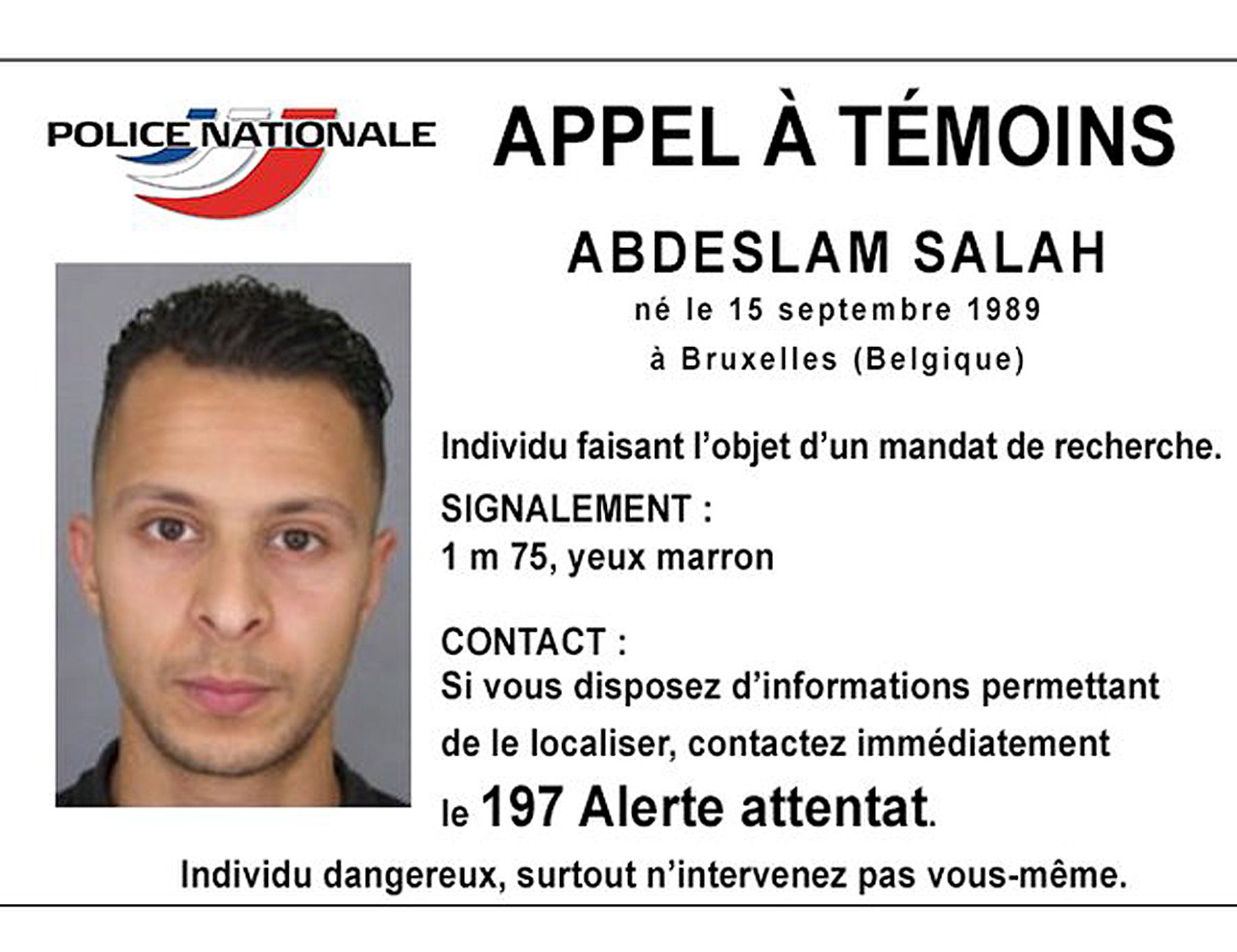 The office of Paris prosecutor François Molins admitted on Friday that Salah Abdeslam, the eighth suspect in the Paris attacks who remains at large, "could be anywhere" in the world.
"We do not know where he is," Agnès Thibault Lecuivre, spokesperson for Molins, tells Newsweek by phone.
"We do not know if he is in Syria, as CNN says," she adds, in reference to a report by CNN that claims Abdeslam may have already arrived in the Middle East. "He could be in Syria but that is not the only [theory]. He could be in Belgium, he could be in France, he could be anywhere."
Abdeslam, a 26-year-old Belgian-born French national, has eluded a manhunt by French and Belgian authorities for three weeks, since the coordinated suicide bomb and shooting attacks claimed by the Islamic State militant group (ISIS) in the French capital, which left at least 130 people dead. French police have issued an international arrest warrant for him.
There have been varying media reports about Abdeslam's involvement in the attacks, and his movements, after the worst peacetime atrocity in French history. He is suspected of driving a number of the suicide bombers to the Stade de France in a Renault Clio. The car was found four days later in Paris, said Molins, with Abdeslam's fingerprints also discovered in the vehicle.
On November 23, French authorities discovered an explosive belt dumped in Montrouge, in the south of Paris, near the commune of Chatillon where Abdeslam's mobile phone was detected. It remains unclear if the belt was linked to Abdeslam but sources told Reuters there is a theory that he abandoned detonating his device during the attacks and fled the city.
After the attacks, Abdeslam asked Hamza Attou and Mohamed Amri to drive him back to Brussels from Paris. The three were stopped near the French border but police allowed them to continue as Abdeslam's connection to the attacks had not yet become apparent. Abdeslam also told the authorities that he was "on holiday." The vehicle was later seized and Belgian authorities arrested both Attou, 21, and Amri, 27, in Brussels and charged them with complicity in the "terrorist attacks."
It remains unclear if Abdeslam has travelled further across Europe since reaching Belgium. Germany's Der Spiegel newspaper cites German police intelligence that suggests Abdeslam drove through Luxembourg to reach Germany. Prior to the attacks, Abdeslam is suspected of recruiting a team of people in Hungary, János Lázár , the chief of staff of Hungary's Prime Minister Viktor Orb á n said on Thursday.
"I can confirm that one of the main organizers of the Paris terror attacks was in Budapest," said in a news conference. He did not identify Abdeslam by name but an anonymous source told AFP news agency that the suspect Lázár was referring to was Salah Abdeslam.
His brother, Brahim, was one of six killed by their own suicide bombs in the attacks, detonating his device at the Comptoir Voltaire café and wounding 15 people. Both brothers grew up in the Molenbeek district of Brussels.