Paris Hilton Distances Her Family From Trump After Years of Support
Paris Hilton has said her family is no longer close with former president Donald Trump.
The socialite great-granddaughter of Conrad Hilton, the hospitality magnate who founded Hilton Hotels, and her family have been prominent members of New York's social circles.
Before becoming president, Trump, a celebrity real estate mogul based in New York, moved in the same circles as the Hiltons.
Trump's oldest daughter, Ivanka Trump, had been good friends with Paris Hilton since childhood, but it appears those ties have long since been severed.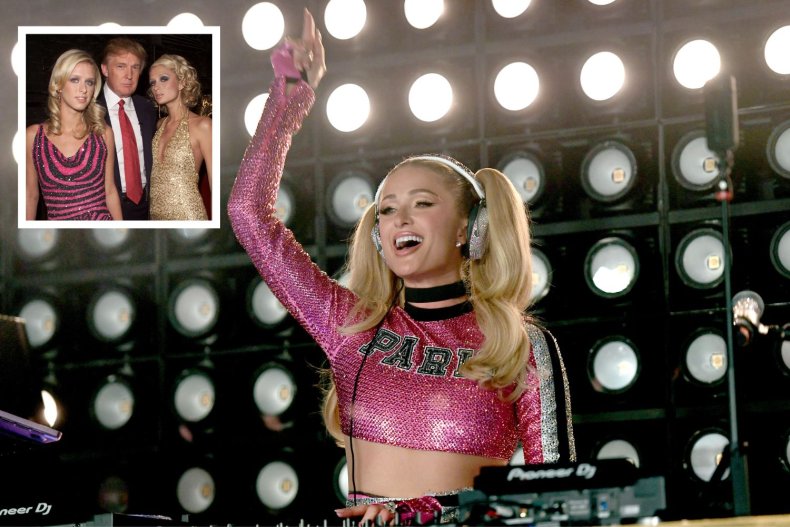 In a recent interview with Glamour magazine, the reporter described Trump as a "close family friend" but Paris Hilton quickly interjected to make a correction.
"Not anymore," she declared.
That may come as a surprise to her fans as she has never shied away from her ties to Trump and his family.
In 2004, Trump wrote a blurb in her book, Confessions of an Heiress: A Tongue-in-Chic Peek Behind the Pose.
"I have known Paris Hilton for much of her young life and have always recognized her as a great beauty. What people don't know is that she is a great beauty on the inside as well," Trump wrote.
Just months before the 2016 presidential election, Paris Hilton said Trump was "a nice man."
"I think on TV people like to say things about certain people, but he's actually a very sweet person. I like him a lot," she told CNBC in September of that year.
She appeared on Australian TV shortly after Trump's victory in the election and said she had voted for him.
"I've known him since I was a little girl, so yes," Paris Hilton told the news program, The Project, in response to a question on whether she had voted for him.
She also defended Trump when he was facing multiple sexual assault accusations during his presidential campaign amid revelations from the leaked Access Hollywood tapes where he made his "grab them by the p****" comment about women. Trump later called it locker room banter.
"I've heard guys say the craziest things ever, because I'm always around guys, and I listen to them speak," Paris Hilton told Marie Claire in 2016 and said the women alleging assault were "just trying to get attention and get fame."
She later apologized for her comments after receiving backlash, telling Us Weekly, "I will continue to do what I can to be an advocate for girls and women with the hopes of providing a louder voice for those who may desperately need it."
The socialite is currently enjoying somewhat of a comeback with her Paris in Love reality TV show. She also hosts her own podcast, This is Paris. She recently welcomed her first child—Phoenix Barron Hilton Reum—with her husband Carter Reum.
However, comments she made in the past—including repeated use of the "n-word" and remarks against gay people and Jews—have resurfaced.
Paris Hilton's use of the slurs became public knowledge in 2007 when a website called ParisExposed.com published tapes and images belonging to her. The people behind the website had allegedly bought them from her storage locker after she had let her rental payments lapse.