Paris Hilton Reveals Alleged Sexual Abuse at Boarding School She Attended
Paris Hilton has detailed for the first time the alleged sexual abuse she endured while at a Utah boarding school for so-called "troubled teenagers."
The hotel heiress, 41, has previously shared allegations of the physical and mental abuse she experienced at Provo Canyon School, a psychiatric youth residential treatment center, where she was sent for several months at the age of 16.
Hilton said that her experiences began when she was sent away by her parents, who were "conned" into believing she had attention deficit disorder that could only be overcome with the application of "tough love."
In a new op-ed for USA Today, Hilton alleged that she was regularly subjected to "sham" gynecological exams in the middle of the night—and threatened with solitary confinement if she resisted.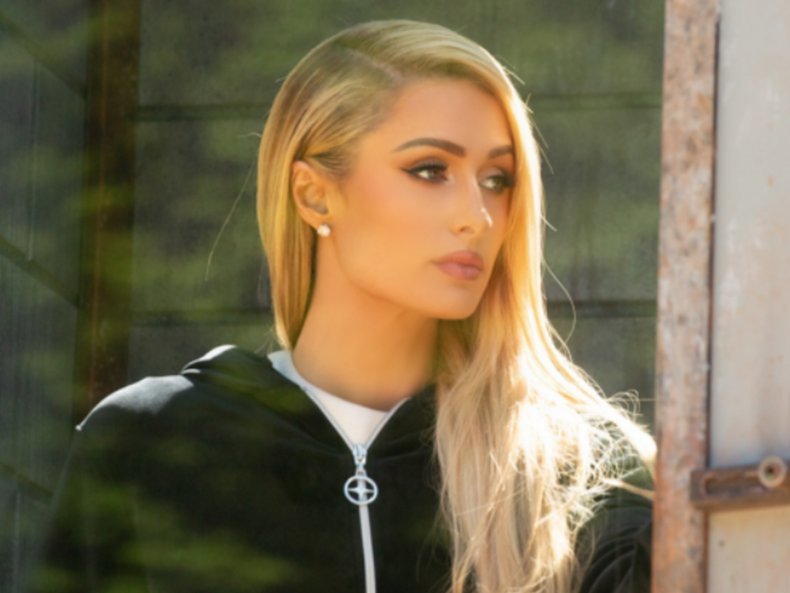 "On my first day, I was forced to remove all my clothes, squat and cough, and submit to a gynecological exam—all watched closely by male staff," she wrote. "Although it was an extremely uncomfortable experience, I was led to believe it was a legitimate, routine check for contraband.
"But what I couldn't understand as a 16-year-old girl was why that internal exam would be done to me frequently during my time at Provo, and only during the middle of the night."
The influencer went on: "I was repeatedly awakened by staff shining a bright flashlight in my face, pulled out of bed and told to be quiet as I was ushered down my dorm's hallway to an 'exam room.'"
Being "sleep-deprived and heavily medicated," Hilton said that she didn't understand what was going on at the times she was laid out on a padded table for her purported exams.
Her protests led to threats she would be placed in solitary confinement, in a "tiny cinder-block room with nothing but a drain and a roll of toilet paper," she said.
"So many kids around me were just gone. No hope. No light," Hilton wrote. "This was especially true for girls who got dragged to those sham medical exams and the ones whom adult male staff leered at as we showered.
"If we tried to protest or question anything, they said it was a bad dream. They told us to stop making things up. But looking back on these experiences as an adult woman, I can recognize these exams for what they were: the sexual assault of children."
"That experience, and the physical, emotional, and sexual abuse I suffered, led to years of trauma-induced insomnia and complex post-traumatic stress disorder that I and countless other survivors of institutional child abuse have struggled with for years," she added.
Newsweek has contacted a representative of Provo Canyon School for comment.
On Wednesday, Hilton met with lawmakers and fellow survivors in Washington, D.C., as she backed a push for federal laws to protect the safety of children and teens sent to similar facilities.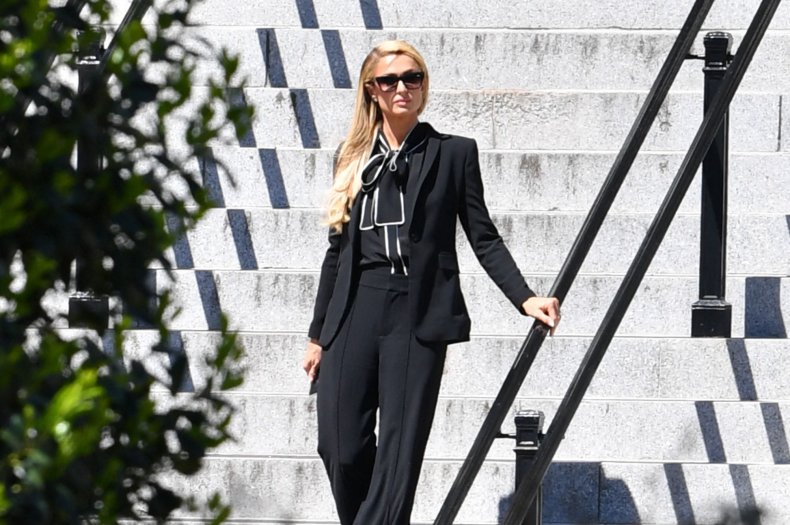 "For too long, our government has allowed this deceptive industry to operate in the shadows without any real transparency or accountability," Hilton said at a press conference held in front of the U.S. Capitol building.
Every year thousands of young people are sent to congregate care facilities—sometimes known as boot camps—designed to modify their behavior, according to civil rights group National Youth Rights Association.
In a 2020 YouTube documentary titled This Is Paris Hilton, the reality star detailed her alleged mistreatment when she was a teenager, telling how she was beaten, spat on, deprived of sleep and forced into solitary confinement.
This year, she launched a podcast called Trapped in Treatment, based on Hilton's and other survivors' experiences at Provo Canyon School, which remains open. The podcast promised to "expose the dark secrets and controversial practices" at similar facilities.
Since first telling her story, Hilton has become a prominent activist for more oversight of youth facilities and an advocate for Breaking Code Silence, a movement organized by activists and survivors of institutional child abuse to raise awareness of the problems in the congregate care industry.
Following the initial allegations in 2020, a Provo Canyon School spokesperson told The New York Times that it does not "condone or promote any form of abuse" and any alleged or suspected abuse is immediately reported to state regulatory authorities, law enforcement and Child Protective Services.