Paris Saint-Germain vs. Chelsea: Eden Hazard is Too Good for Ligue 1, says Guus Hiddink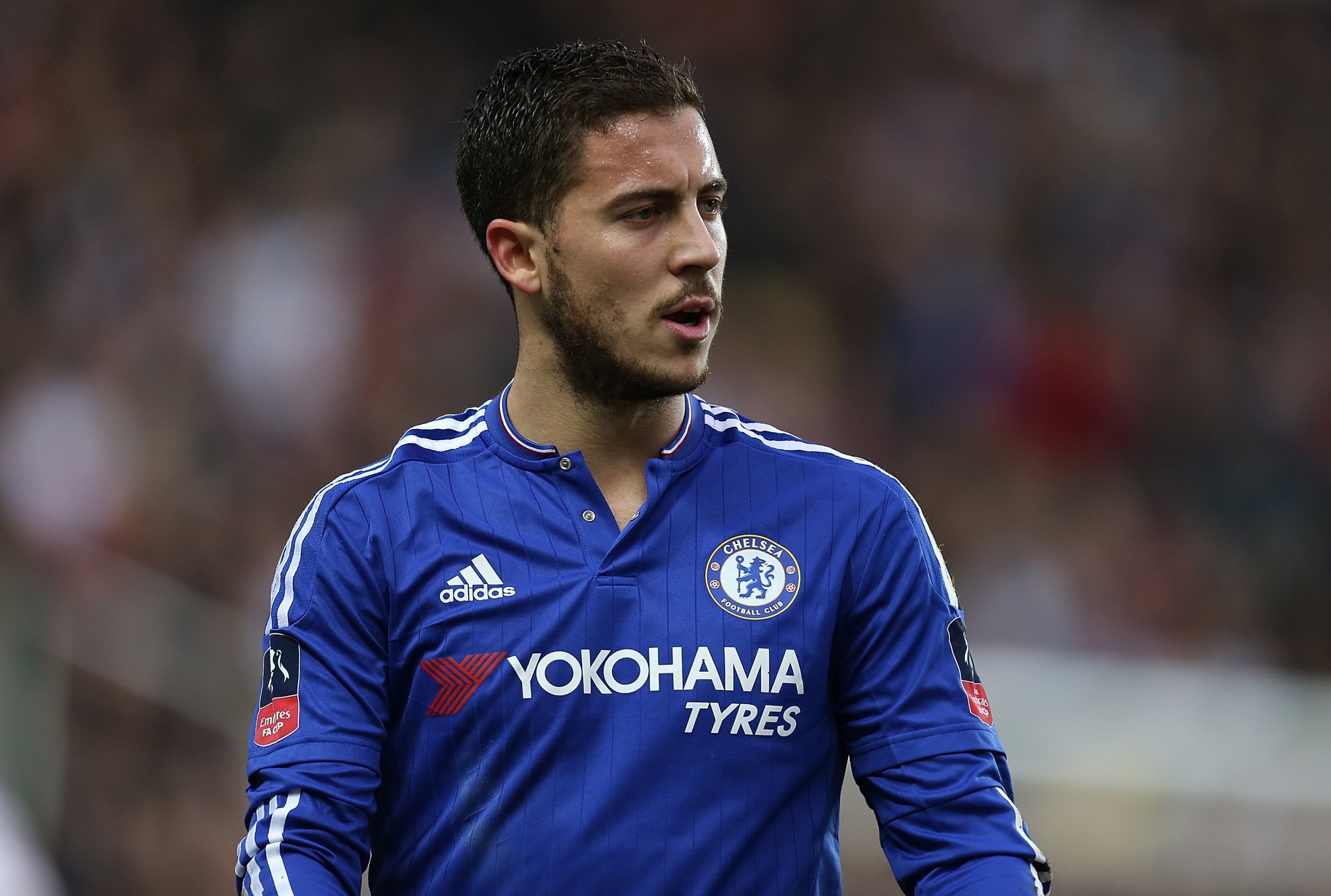 The standard of French football is too low for a player of Eden Hazard's caliber, according to his Chelsea manager Guus Hiddink.
Chelsea plays Paris Saint-Germain (PSG) in the first leg of the UEFA Champions League Round of 16 on Tuesday night at Parc des Princes, and Hazard chose to stoke controversy on Monday by refusing in Le Parisien to rule out a move to PSG in the future.
But Hiddink, who is in interim charge of Chelsea following the dismissal of Jose Mourinho in December 2015, said the standard of football in Ligue 1 was not good enough for Hazard, the reigning PFA Player of the Year.
"They have big targets to win the Champions League," Hiddink said about PSG. "Step by step, they have gathered a reputation that they are very serious to be one of the biggest teams in Europe, so this challenge I can understand.
"But it is a different league. It is not a bad league, but this team is on top of it.
"For me, I think big, big, big players always like to be in the biggest league, which is the Premier League and La Liga, and also the Bundesliga."
Hazard's form has dipped this season alongside that of his team, which has long since dropped out of contention to defend its Premier League title.
And Hiddink said the Belgian must recover his spark before becoming involved in transfer speculation.
"First he must now get fit and show he is a top player and then for Chelsea, which is a top club, he can be of huge value," Hiddink said.
PSG enjoys a seemingly impregnable 24-point lead over A.S. Monaco at the top of Ligue 1, having not lost a league game all season.