A judge ruled Monday that the jury in Parkland, Florida, gunman Nikolas Cruz's sentencing trial will be allowed to tour the high school where the 2018 mass shooting occurred.
Circuit Judge Elizabeth Scherer said having the jury view the crime scene "remains useful and proper" because it will "assist the jury in analyzing and applying the evidence presented at trial," the Associated Press reported.
Cruz, 23, pleaded guilty last October to 17 counts of murder and 17 counts of attempted murder in the shooting at Marjory Stoneman Douglas High School, where 17 people were killed. The sentencing trial will determine whether he receives the death penalty or life in prison. With jury selection underway, the trial is expected to begin later this year and last four months.
Defense lawyers argued the tour was not necessary because Cruz has already pleaded guilty, so the jury does not have to decide whether he committed the murders, according to the AP. However, the prosecution wanted the jurors to see the path Cruz took so they can understand the extent of the killing as he attacked different parts of the school, floor by floor.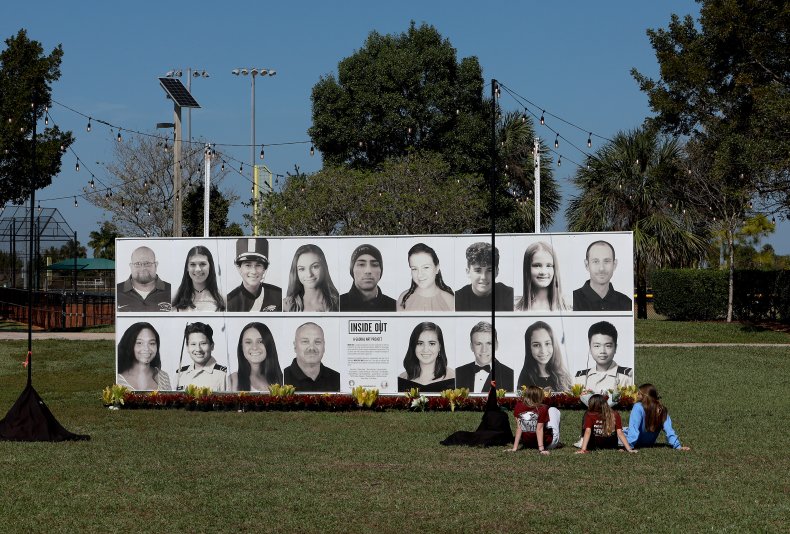 Cruz fatally shot 14 students and three staff members at the school on February 14, 2018. While the defense will argue there were factors leading to Cruz's actions, such as his parents' death and mental health problems, the prosecution will argue that the brutality of his actions outweighed any possible reasoning for them, the AP said.
The building where the shooting occurred was sealed off shortly afterward, with the dried blood, bullet holes and Valentine's Day gifts remaining as they were four years ago, the AP reported. Once the trial is over, the school plans to demolish the building.
In addition to letting the jurors go to the high school, Scherer ruled earlier this year that they will be allowed to view Cruz's public Instagram posts during the trial. Because the account was public, she said, there was no "reasonable expectation of privacy" when he made his posts.
Students at the high school described his posts as "disturbing," showing him posing with a gun and talking about killing animals and doing "target practice" in his backyard.
Survivors of the shooting and victims' family members have continued to call for increased gun control measures in the years since the tragedy.
"What if this country genuinely and truly prioritized life and reducing gun violence before February 14th, 2018?" Fred Guttenberg, father of 14-year-old Parkland victim Jaime Guttenberg, wrote on Twitter. "What if America understood before you were killed, or even today, that reducing gun violence is a public health issue and not a second amendment issue?"
An attorney for Cruz did not immediately respond to Newsweek's request for comment.
Update 04/05/22,01:02 p.m. ET: This story was updated to add more information and background.