Is Parler Back Online? Some Users Report Technical Difficulties as Social Media Site Resurfaces
Parler, the conservative-leaning "free-speech" social media network, recently returned back online on Monday, but some users of the site have already reported issues with logging on.
The platform officially relaunched on Monday after having been previously taken offline because of its users' posts promoting violence. Its relaunch announcement proclaimed that its network was now built on "sustainable independent technology" and not being reliant on "Big Tech" for its operations.
But while the Parler website appeared to be functioning at first, various users have complained online that the site is not operable. Other users have been able to get back online without issue.
One Twitter user named @brinnlee3 wrote, "Still can't get on Parler."
@MeganSmiles, wrote, "I thought #Parler was back. I can't get on."
Another user, @Trumptrain1997, wrote that they were able to access the network. "Finally got back in add me on parler," they wrote on Twitter.
Newsweek contacted Parler for information on the technical difficulties. This story will be updated with any response.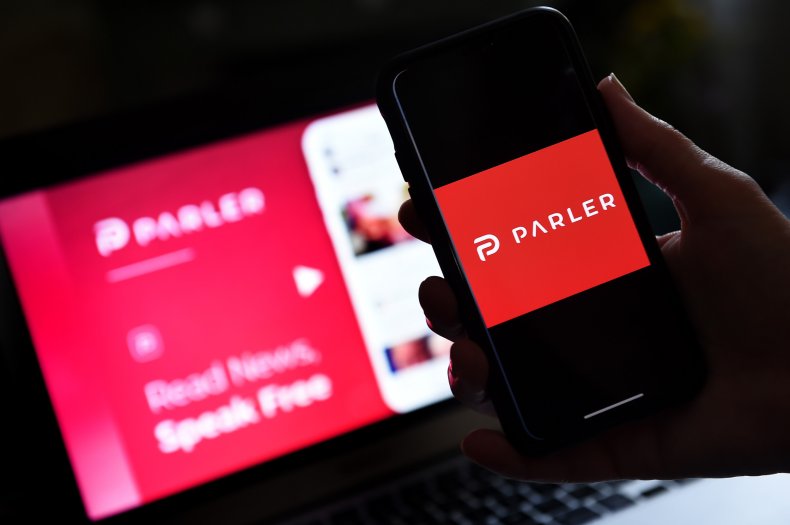 On January 8, Google said it removed Parler from its app store because of user posts on the site which sought "to incite ongoing violence in the U.S."
"For us to distribute an app through Google Play, we do require that apps implement robust moderation for egregious content," Google added in a statement.
Soon after, Apple pulled Parler from its store, stating that the platform hadn't done enough to address "threats of violence" and illegal activity. Then, Amazon kicked the company off its web-hosting service for repeated violations of its terms of service related to the social network's "steady increase" in violent content.
In the first week of February, John Matze was booted as Parler's CEO by the company's board and was also stripped of his severance and equity in the company. Matze claimed that he was removed because he wanted the network to introduce content moderation and ban accounts associated with far-right extremists, however, the company has said his claim is inaccurate.
On February 5, Buzzfeed News reported that in June 2020, Parler had offered the Trump Organization a 40 percent stake in the company for then-President Donald Trump to join. Parler had reportedly hoped to eventually challenge both Twitter and Facebook if Trump promised to post his content on Parler four hours before posting it anywhere else.
Trump's former campaign manager Brad Parscale and Trump campaign lawyer Alex Cannon reportedly met at Trump's Mar-a-Lago resort in Florida with Matze and Parler shareholders Dan Bongino and Jeffrey Wernick.
However, the negotiations were finally ended after the attempted coup at the U.S. Capitol on January 6 due to worries that such a deal could possibly violate rules.